The Smart Air Purifier market spiked during the COVID-19 pandemic to an estimated value of $8.5 billion. But due to potential regulations surrounding air quality and the growing size of vulnerable populations, this market will likely continue to expand, a recent Research and Markets' report says.
This makes for a continued annual growth rate (CAGR) of 11.2% over the next four years.
Aging Population a Primary Factor in Air Purifier Market Growth
With the Baby Boomer generation approaching retirement age, the senior population of the United States is expected to reach 80 million in 2040, which would be double what it was at the start of the century.
This presents a larger portion of the population that is far more vulnerable to the negative health affects of poor air quality, according to the report, which is highlighting a far greater need for these devices in the future than what is present in the current day.
In addition, rising awareness regarding the health affects and consequences of air pollution is driving various companies to develop more and more advanced, and niche, air purification solutions. According to Research and Market, the continued growth has also been facilitated by the near unanimous adoption of connected home appliances across the world.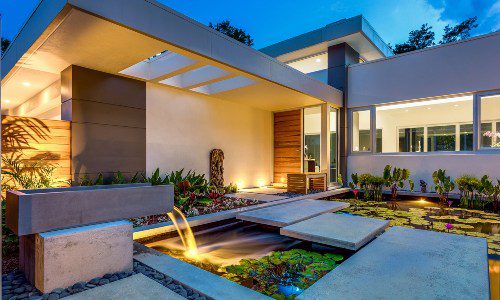 Landscape and architectural lighting create a magical and elegant ambiance for homeowners. The outdoor lighting industry has always been a phenomenal one and continues to grow in popularity. Now is the ideal time to learn more about this rapidly growing and highly profitable industry. Join our panel of esteemed lighting experts that will dive into why it's time for integrators to rethink their role in the outdoor lighting industry.
Register Now! 
Greater sensing capabilities, user friendly designs and simple programming platforms with enhanced control are all expected to continue driving interest and adoption among homeowners and businesses alike in the coming years.
Some of the latest models, the report notes, are even capable of leveraging artificial intelligence for predicting environmental situations.
Climate Concerns Also Pique Demand
Across all developed regions, there are yet more factors expected to influence the growth rate, and the importance of smart air purifiers in the coming years. Ongoing focus on environmental issues as well as the associated impact of climate change, such as the rising incidence of allergies due to rising pollen counts year after year, as well as wildfires, will see air purifiers become a necessity in certain regions.
Read Next: Selling Wellness Technology: 7 Ways Integrators Already Know How
In addition, more stringent regulatory standards related to the Clean Air Delivery Rate (CADR) of products, in addition to a growing awareness of product capabilities will help builder stronger consumer confidence within the market over time as the heightened concerns regarding health remains a core focus among consumers.
---
This post premiered on our sister site, DesignWell.
If you enjoyed this article and want to receive more valuable industry content like this, click here to sign up for our digital newsletters!