Are you ready to add robotic vacuum cleaners to your portfolio of smart home offerings? You just might have to after Amazon (NASDAQ: AMZN) announced the acquisition of iRobot (NASDAQ: IRBT) for $1.7 billion. iRobot is the maker of Roomba, the robotic vacuum cleaner that learns the location of furniture and the room dimensions.
The little robot vacuum cleaner was first introduced in 2002, and iRobot today is a global enterprise that has sold millions of robots worldwide. iRobot's product portfolio features technologies and advanced concepts in cleaning, mapping and navigation. Working from this portfolio, iRobot engineers are building robots and smart home devices to help consumers make their homes easier to maintain and healthier places to live.
"We know that saving time matters, and chores take precious time that can be better spent doing something that customers love," says Dave Limp, SVP of Amazon Devices. "Over many years, the iRobot team has proven its ability to reinvent how people clean with products that are incredibly practical and inventive—from cleaning when and where customers want while avoiding common obstacles in the home, to automatically emptying the collection bin. Customers love iRobot products—and I'm excited to work with the iRobot team to invent in ways that make customers' lives easier and more enjoyable."
"Since we started iRobot, our team has been on a mission to create innovative, practical products that make customers' lives easier, leading to inventions like the Roomba and iRobot OS," says Colin Angle, chairman and CEO of iRobot. "Amazon shares our passion for building thoughtful innovations that empower people to do more at home, and I cannot think of a better place for our team to continue our mission. I'm hugely excited to be a part of Amazon and to see what we can build together for customers in the years ahead."
Amazon will acquire iRobot for $61 per share in an all-cash transaction valued at approximately $1.7 billion, including iRobot's net debt. Completion of the transaction is subject to customary closing conditions, including approval by iRobot's shareholders and regulatory approvals. On completion, Colin Angle will remain as CEO of iRobot.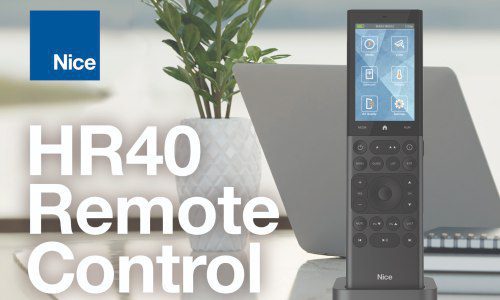 Remote controls continue to evolve at a rapid pace. The days of integrators providing remote controls simply for the TV have migrated to full home automation control of lights, shades, security, HVAC and audio/video in a single form factor. Join this free one-hour CE Pro webinar to hear from a panel of experts who will delve into finding the right remote that can effectively control all the subsystems in a home and empower consumers to customize the solution, while at the same time allowing integrators balance their service requirements.
Register Now! 
Amazon is already embedded in the smart home space with its Alexa voice control and Echo smart speaker, as well as via its ownership of Ring video doorbells and Fire TV.