Given how significant a breath of fresh air and wellness has become in the built environment, you would think air quality products would be an easy sell, right? Well, if a study by Panasonic is anything to go by, you'd be wrong. As it turns out, homeowners may be surprisingly resistant to someone selling an air quality product, and homebuilders even more.
It's not that those homeowners are less concerned about their homes being healthy; it's quite the opposite. According to the survey 69% of homeowners place great value into healthy environments. They just prioritize visual elements like proper lighting and less clutter. That, and there is somewhat of an illusion that a home is far more of a safe space.
It's something we've seen in the past: a bias towards one's home. In a prior study done out in Texas, for example, homeowners assumed that the air in their commercial offices was worse than that at home. As it turned out, the opposite was true in a lot of scenarios. Meanwhile, homebuilders are far less likely to add complexity to a project if they don't see it as a major selling point.
When Selling Indoor Air Quality, Education is King
The good news is that after being informed of IAQ scientific findings, the number of homeowners who viewed their own home as somewhat or very unhealthy tripled from 12% to 39%. When informing homebuilders of these statistics, this number doubled from 29% to 62%. Post survey, 62% of homebuilders considered recommending IAQ solutions, up from 49%.
The most compelling arguments came from informing others of the life-threatening risks associated with poor air quality and the amount of off-gassing from volatile organic compounds (VOCs) that can occur in the built environment. From newly bought furniture, to carpets, to paint, to cleaning products and even cooking, pollutants are constantly being introduced into the environment. It's an inevitability.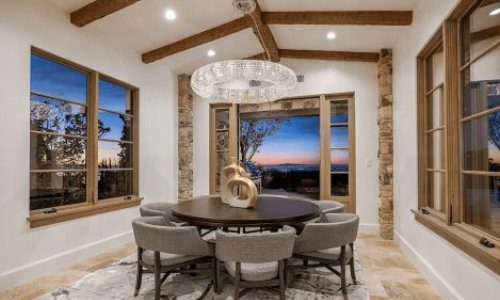 As a custom integrator, lighting is in demand. Effective communication, education and showcasing the value proposition of LED light fixtures in conjunction with integrative control systems are the keys to overcoming challenges and closing sales in this specialized market. Join us as we discuss the future of digital lighting and control with David Warfel from Light Can Help You and Patrick Laidlaw and Mark Moody from AiSPIRE.
Register Now! 
Homeowners snap to attention when they hear this because wellness continues to be one of the largest driving forces for consumer spending to this day. Even with inflation wreaking havoc on the economy. Meanwhile, homebuilders, especially those working on master planned neighborhoods, have come to recognize and appreciate how big of a differentiator wellness can be in selling houses.
Where to Start the Conversation
The trend for the past 30 years (and something that continues to this day) has been to tighten the building envelope for maximum efficiency. Less air getting in means less money spent on heating and cooling, but therein lies the issue: less air is getting into the home, specifically less fresh air. And if no fresh air is getting in, that also means that all the CO2, VOCs and other indoor pollutants aren't getting out. When talking to homeowners, this is a good place to start the conversation.
How many times have you heard the stat of "The average person spends 90% of their time indoors," bandied about? I'll admit, I've been guilty of it numerous times, but that's because 90% of a homeowner's life is spent exposed to air that is potentially five times more toxic than outdoor air.
Selling indoor air quality needs to be an empathetic conversation, one that values health and safety above all other things. Yes, the idea of a 'sales conversation' implies the true end goal is to sell a product but talk to any professional salesperson nowadays and they'll tell you it's less about the product and more about the value that can be brought. In wellness, that value is an improvement in one's health.
These conversations can also help align homebuilders and building professionals with the current buying patterns of homeowners. Healthier amenities can often net greater sales figures with a home, and as showcased in the study, clutter and natural lighting have only become a point of fixation because they are viewed as healthy elements within a home.
IAQ can fit into that sales equation once homeowners have been informed of the health and safety value of air quality. For homebuilders and other home professionals, this makes IAQ devices and solutions such as HVACs, central vacuums and even localized devices easily monetizable in the current construction market.
All that's needed is a little education when speaking with clients. After that, the sale might not be guaranteed, but you are far closer to that sale than you were before.
If you enjoyed this article and want to receive more valuable industry content like this, click here to sign up for our digital newsletters!