For years, many dealers have claimed to be addressing the aging in place market. However, just as many have fallen short of being able to bring a holistic solution to their senior clients. While current smart home design does lend itself to delivering greater accessibility through technology that excels in comfort and convenience, the main issue is it requires a deeper understanding of life at those ages for the solution to work properly. If you have never experienced certain pain-points firsthand or even second hand, it can be hard to anticipate them.
This leaves a massive, unaddressed portion of the population that, frankly, shouldn't be ignored. Currently, adults aged 50 and older contribute to USD$7.6T in economic activity in the US, and by 2050, that population is expected to double, comprising 20% of the total US population. The overwhelming majority want to age in place, but experts say the current housing stock is ill equipped to handle those desires. As such, many will need to undergo retrofits and renovations to better accommodate their lifestyles as they age, and during that time there will be a massive demand for qualified home improvement professionals who can deliver on holistic solutions that can greatly improve their quality of life as they age.
At the recent CEDIA Expo 2022, which took place in Dallas this year, that topic of accessibility was laid out in a panel, helmed by the founder of the Living-in-Place Institute, Louie Delaware, discussing how integrators can create these holistic offerings for clients with altered mobility. Drawing from personal experiences, either directly or through family members, panelists from Crestron, Delos and Hunter Douglas, along with Delaware himself, offered their insight to create several shared experiences that could be used to inform more holistic technology solutions.
Here, I aim to recompile these experiences into the approaches suggested for smart home solutions that can be used to better answer the needs of aging in place (or living in place) clients.
Motorized Shading Makes Natural Lighting a Chore No More
No matter what age or capability, people will often follow the path of least resistance. If a task becomes too cumbersome or challenging, one may simply opt out of it. For seniors, this pattern is seen constantly with the dilemma of the sink, where elderly individuals may forgo hygiene and hydration if the task of reaching the sink is viewed as too difficult given their limited mobility.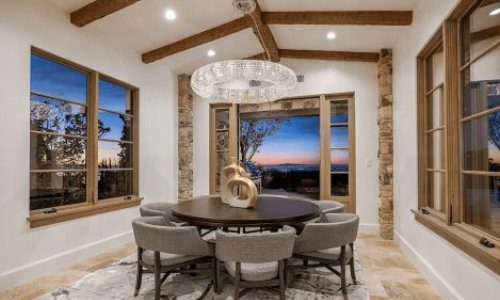 As a custom integrator, lighting is in demand. Effective communication, education and showcasing the value proposition of LED light fixtures in conjunction with integrative control systems are the keys to overcoming challenges and closing sales in this specialized market. Join us as we discuss the future of digital lighting and control with David Warfel from Light Can Help You and Patrick Laidlaw and Mark Moody from AiSPIRE.
Register Now! 
Shading suffers a similar problem for those aging in place. The scene of an elderly individual sitting around in darkness has less to do with light sensitivity and more to do with accessibility issues related to raising and lowering all the shades throughout the house each day. It can get to the point where people with limited mobility simply opt to keep them closed, viewing the task as too much of a hassle for little perceived benefit.
The issue is that natural light and views are one of the most important elements when designing for one's health and wellbeing. Motorized (or automated) shading solves this issue by diminishing the exertion on the part of the homeowner. When set to a schedule by a professional integrator, shades can raise and lower themselves throughout the day without any input needed. Even if control of the shading is delivered via a remote, that still provides a far more senior-friendly technology solution.
Simple, Personalized Automations Can Cater to Individual Needs
For those with accessibility issues, voice instead can become a powerful tool for controlling home functions. Voice assistants like Alexa, Google Home or even more advanced systems available only to integrators like Josh.AI can act as central hubs for home functions and even be used to program specific notifications for those aging in place. A reminder to drink water or take medication be set to issue at regular intervals through the integration of the hub.
Other custom integrations can also be added based on the lifestyle and home set-up of the individual. For instance, say a client frequently forgets to turn off the back porchlight before returning to their bed on the second floor of their home. Then, when they are in their bed, they notice the light out back flooding into their room, potentially impacting their sleep.
Connecting a smart light through a voice control hub, a simple command can be programed to shut off the light, rather than requiring the individual to walk back downstairs to turn it off. While simple, this level of customization allows the integrator to identify specific pain points in a client's daily routine and develop specific, aging in place automations surrounding that.
Smart Sensors Remove the Need for Tedious, Repeating Tasks
The fastest route to making a senior-friendly technology solution has to be through sensors. The growth of the sensor market has come with a rise in intelligence across nearly all technology that could ever be present in the home, and that translates to more convenience and less effort for a user to maintain a comfortable environment for themselves.
Using air quality as an example, a simple monitoring sensor can be combined with either a whole home or in-unit air purifier to help keep the indoor air quality at healthy levels based on parameters set by the integrator.
Lighting can be made to act based on motion through simple solutions that only require the replacement of a light switch in many cases. Combined with circadian lighting, this can also facilitate better sleep schedules which can improve occupant wellbeing as well as alertness, potentially reducing chances of accidents for those aging in place.
Newer retrofit technologies available to integrators have even made it so that the average swing door of a home can be set to respond through specific sensors in the case of those with greatly limited mobility. With Z-Wave compatibility, devices like AutoSwing open access to a robust network of controls, relays and sensors that can create senior-friendly technology solutions that maintain the home-like aesthetic for residents.
If you enjoyed this article and want to receive more valuable industry content like this, click here to sign up for our digital newsletters!