The co-located CEDIA Expo and Commercial Integrator Expo (CIX) 2023 will be an unparalleled event representing the dynamic convergence of two distinct yet interrelated industries while providing an exceptional platform for networking, education, innovation, and business growth in the growing resimercial category.
For residential technology integrators, CEDIA Expo 2023 offers a unique opportunity to stay ahead of the curve in the ever-evolving world of smart homes and integrated technologies while also offering some healthy exposure to resimercial and light commercial systems. This concentrated access to cutting-edge products and trends allows integrators to expand their knowledge base, helping them create seamless and future-proof systems for their clients.
On the commercial front, the co-located CIX23 will be an invaluable avenue for commercial technology integrators to explore innovations that drive efficient and effective business solutions. From conference room setups to digital signage, from hospitality solutions to workplace automation, the event showcases the tools that can transform the modern workspace. Integrators can interact with manufacturers and suppliers, allowing them to understand product capabilities, customization options, and integration complexities. This insight equips commercial integrators with the knowledge needed to deliver tailor-made solutions that enhance productivity, communication, and user experiences in various business environments.
The educational aspects of the Expos are equally compelling for both sectors. Workshops, seminars, and presentations are designed to impart practical knowledge and insights on installation techniques, industry standards, market trends, and business strategies. This enables integrators to upskill, adapt to changing client demands, and make informed decisions that align with the industry's trajectory.
Perhaps the most significant benefit of the co-located CEDIA Expo and CIX 2023 is the cross-pollination of ideas between the residential and commercial sectors–commonly referred to as resimercial. As technology evolves, the boundaries between these spheres become increasingly fluid. The shared environment of the Expo encourages a transfer of insights, solutions, and best practices. Residential integrators can draw inspiration from commercial applications, and vice versa, fostering creativity and pushing the boundaries of what's possible in both realms.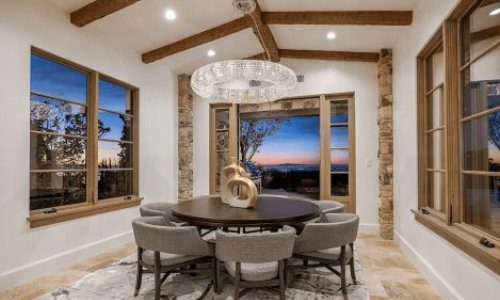 As a custom integrator, lighting is in demand. Effective communication, education and showcasing the value proposition of LED light fixtures in conjunction with integrative control systems are the keys to overcoming challenges and closing sales in this specialized market. Join us as we discuss the future of digital lighting and control with David Warfel from Light Can Help You and Patrick Laidlaw and Mark Moody from AiSPIRE.
Register Now! 
In addition, the show floor of both CEDIA Expo 2023 and CIX23 will feature manufacturers, trade groups, integrators and other entities steeped in the resimercial category, marking the maturation of an ever growing trend in the technology integration industry.
According to CE Pro's 2022 Resimercial Deep Dive, the pre-pandemic percentage of revenue derived from commercial work was nearly 42%. Although that figure has declined in recent years due to the pandemic and related closures of offices, restaurants and other commercial spaces, dealers still count commercial as a sizeable chunk of their business.
Not often do the stars align for integrators that work in both residential and commercial sectors, and the co-located CEDIA Expo and CIX should be invaluable for this group of resimercial integrators
Resimercial Exhibitors Coming to CEDIA/CI Expos
Here's a look at a sampling of exhibitors, vendors, trade groups and manufacturers that serve both sectors.
TP-Link is a global provider of networking devices and a manufacturer that truly plays in the resimercial space. The company offers a wide range of networking products, including routers, witches, access points and more, catering to consumers, small-to-mid-size organizations, and service providers. TP-Link also offers a series of smart home devices such as cameras, plugs, switches, vacuums, sensors and video doorbells.
Crestron (#1901)
It's no surprise that we're listing Crestron here, as the company continues to be a mainstay in high-end smart homes a variety of commercial spaces. As many of you know, Crestron offers a wide range of smart home products, including control interfaces, keypads, shading solutions, audio solutions, lighting and more. However, the company is also a staple in conference room installations with videoconferencing solutions, scheduling panels, IP phones, switchers, control systems and more.
In the era of microLED, QLED, OLED and 8K, you don't talk about high-end AV installations without mentioning Samsung. If you want to see some truly massive displays and TVs, check out Samsung's booth, where they'll undoubtedly be displaying a version of The Wall, a 146-inch microLED display that the company has marketed for both high-end commercial and luxury residential use cases.
Sony is another brand many of you know very well for their line of TVs, projectors, speakers, and more. However, the company is also big in the commercial market, offering displays for corporate, higher education, government, healthcare, house of worship, retail, entertainment and virtual production use cases. The company has recently announced new home theater systems and new BRAVIA 4K displays that come in sizes up to 98 inches.
Speaking of large displays, LG will be showing off its line of TVs and home theater systems. The company has recently been showing off its LG MAGNIT microLED display, which is essentially the company's answer to Samsung's The Wall. Like Samsung's large-scale display LG's MAGNIT is also marketed for both commercial and high-end residential use cases. Expect to see the company also showing off its new wireless OLED TV.
If you haven't noticed, we love huge screens. Absen offers a range of display options for commercial use cases such as conferencing, video walls and digital signage, with some as large as 163-inches. However, per, the company's website, it offers some home theater displays under its Absenicon line.
Just Video Walls (#3015)
With microLED displays becoming popular, Just Video Walls wants to help integrators be successful via two simple product series: a pre-configured line of indoor and outdoor solutions and a custom line that leverages the company's new interview design tool. Essentially, Just Video Walls markets itself as a jack-of-all-trades in the microLED category. The company will be showcasing three indoor walls for various applications, live demos of its interview-based design tool, and two outdoor video walls in the Destination Outdoors booth. The company is also holding an exciting contest.
Wrapping up our list of display manufacturers at the co-located show that resimercial integrators should check out is Planar, which like its competitors, offers a range of large-scale displays for video walls, digital signage, collaboration and more. However, the microLED, LED and LCD display manufacturer also offers a line of high-end residential-focused displays that come in sizes of up to 219 inches.
It's no surprise that NETGEAR is on this list, as the company provides networking solutions such as routers, AV-over-IP, multi-gigabit connectivity and remote cloud management for both the residential and commercial sectors. In fact, the company will be showing off its newly released PR460X 10G/Multi-Gigabit Dual-WAN Pro Router with Insight Remote Cloud Management, which the company says can be used for advanced use cases in both sectors.
Snap One ( #1518)
Snap One offers a range of AV, security, control, networking and remote management products for integrators serving both residences and commercial spaces. Control4 is a popular home automation solution, but the company also markets it as a commercial tool. In addition, the company will be offering a look at new Araknis routers and switches designed for commercial projects. Other Snap One products being showcased include Episode speakers and lighting systems, Sunbrite TVs, Strong Carbon ceiling mounts, and more. Expect to see the company also showing off its OvrC remote management platform.
Leon Speakers (#1909)
If you're looking for a speaker manufacturer that brings creative aesthetics to any application, you should check out Leon Speakers. The company offers customizable speakers and technology concealment solutions that help blend the technology into the architecture of the space, whether it be commercial or residential. In fact, the company lists Logitech, Crestron, Cisco, Vaddio, Poly and Bose as commercial partners. On the residential side, Leon Speakers' solutions include TV speakers, TV concealment, architectural speakers, outdoor audio, listening rooms, subwoofers and design solutions for Sonos speakers.
These days, it's hard to talk about immersive, multi-room audio and resimercial providers without mentioning Sonos. Sonos will be showcasing its latest product innovations including the Era 300, a revolutionary new speaker built to deliver out loud spatial audio, in addition to their newest commercial offering, Sonos Pro. Sonos Pro is a flexible software as a service (SaaS) offering designed for businesses that includes a dashboard to remotely manage a system across multiple locations, commercially licensed music, personalized support, and more. Listeners can also expect to learn more about the brand's full range of products including the all new Sonos Era 100, Sonos Architectural by Sonance, home theater, and portables and integrations with control partners verified by the Works with Sonos program.
MSE Audio, the parent company of seven major audio manufacturing brands, including SoundTube, PhaseTech and Rockustics, will be showcasing some innovative new audio solutions in its CIX booth #C909 and in Sound Room 202, including the new Rockustics Monument outdoor audio speakers and the new PhaseTech Power Lux DSP Subwoofers. In addition, PhaseTech will be partnering with other audio and video manufacturers to showcase affordable luxury audio products in the Sound Room, bringing the dARTS 5000 series speakers and DCB410 subwoofers to the experience.
Just Add Power (#3412)
AV-over-IP provider Just Add Power will be displaying its video switching and distribution solutions, with use cases for home theaters, home offices, sports, house of worship, control rooms and more. Specifically, Just Add Power will be showcasing its MaxColor 4K60 Series 2 MC-TX2 transmitter and MC-RX2 receivers in a gaming demo and will be showing off its new 3G Ultra 4K 767AES transmitter.
While perhaps known for its more commercial-oriented audio solutions, AtlasIED is stepping further into the resimercial or light commercial space with the recent release of its AS Series of all-weather outdoor surface mount speakers and the IsoFlare in-ceiling loudspeakers. The IsoFlare speakers come as a result of a collaboration with Fyne Audio, which also plays in the luxury residential space.
WALL-SMART (#C1103)
WALL-SMART truly transcends the boundaries of residential and commercial, offers custom flush ceiling and wall mounts for high-end smart homes and commercial spaces. The company's solutions support a wide range of manufacturers such as Savant, Control4, Snap One, Crestron, Lutron, Apple, Microsoft, Samsung, Bond, URC, Elan Nice, Josh, IC Realtime, Sonos, Legran, Netgear, Araknis and others.
8K Association (#C1417)
The 8K Association is designed to educate and promote the 8K ecosystem for both residential and commercial use cases. The 8KA boasts impressive members, including IMAX, Panasonic, Samsung, Xperi, Amazon Prime Video, Google, Roku, TCL, and more. If you want to learn more about 8K technology for a wide range of use cases, check out this booth.
K-array and its three brands have a wide variety of audio solutions, including speakers, subwoofers, monitors, amplifiers, microphones and audio and lighting for both commercial and residential spaces. The company's solutions can be found in virtually every kind of commercial space, as well as high-end home theaters.
If you enjoyed this article and want to receive more valuable industry content like this, click here to sign up for our digital newsletters!