CEDIA Expo 2023 will be the go-to event for home technology professionals looking to make connections, boost profits, achieve sustainable growth, and receive top-notch technical training. Boasting almost 100 sessions, this year's CEDIA Conference program promises to exceed these expectations, with especially high buzz around emerging technologies and how integrators can use them to grow their business.
As registration roars and the calendar counts down, we're connecting with the industry experts preparing to glean invaluable insights on the latest trends, innovations, and opportunities in home technology at CEDIA Expo 2023, being held Sept. 6-9 (show floor Sept. 7-9) in Denver.
Platform Playground Returns to Denver
As the cornerstone of the connected home, smart home protocols have made significant strides this year. Integrators must stay up to date with the latest developments. From the rollout of Matter to the impending release of Wi-Fi 7, and with debates about open vs. closed standards, CEDIA Expo attendees can look forward to exploring the most pressing updates at Platform Playground Returns: Smart Home Protocols in 2023 and Integrator Impact.
"Homeowners and integrators are looking for systems that offer seamless connectivity – complete, granular, and reliable control over the connected home," shares Mitch Klein, executive director of the Z-Wave Alliance and panelist for the Platform Playground.
"The way we can create smart homes has undergone significant advancements since the last CEDIA Expo, so we're looking forward to hosting an open dialogue to navigate those updates, understand what's to come, and help CEDIA members take advantage of the market opportunities now."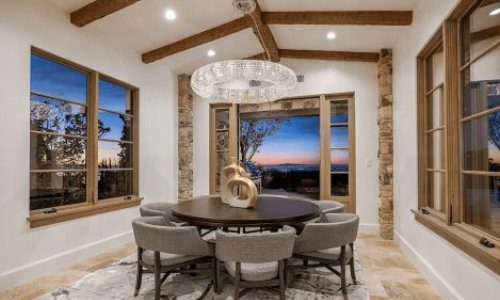 As a custom integrator, lighting is in demand. Effective communication, education and showcasing the value proposition of LED light fixtures in conjunction with integrative control systems are the keys to overcoming challenges and closing sales in this specialized market. Join us as we discuss the future of digital lighting and control with David Warfel from Light Can Help You and Patrick Laidlaw and Mark Moody from AiSPIRE.
Register Now! 
Crypto Security in the Connected Home
Cryptocurrency traders fell victim to a reported $300 million in theft in 2022. With the rise of crypto assets and NFT artwork/collectibles, it's possible that smart home clients may be storing valuable digital assets on their home network. It's essential to take the necessary steps to safeguard these assets and protect your clients from any potential losses – which is why you should attend "The Integrator's Guide to Blockchain Security."
Brittany Mier Y Teran, head of business development at Harpie, will take to the podium at CEDIA Expo to share what integrators need to know to protect their clients and businesses from losing investments.
"Safeguarding assets in the connected home looks very different than it used to; integrators must be prepared to equip networks with the essential blockchain security measures and have the skills to address risks," she explains. "I'm looking forward to connecting with CEDIA members to discuss the intricacies and best practices of this evolving ecosystem and give them the confidence to handle blockchain assets securely."
CEDIA Expo 2023 Converges CI & AI
The convergence of AI and daily life has become a hot topic for 2023, especially for connected technologies. CEDIA's Giles Sutton joins Josh.AI CEO and Founder Alex Capecelatro and One Firefly CEO and Founder Ron Callis to tackle "ChatGPT Wrote This: How AI Language Tools Can Revolutionize Workflows For Technology Integrators."
The trio of industry veterans will lead a conversation about how AI language tools transform the integration industry, allowing professionals to work more efficiently, effectively, and intelligently.
"I am excited to delve into how AI tools can support our members' work by improving client communication, project planning, troubleshooting, and teamwork. Unleashing the potential of language models can revolutionize integration workflows and help smart home professionals design, deliver, and manage exceptional results for their clients. Integrators can't afford to let the incredible potential of AI slip away," says Giles Sutton, SVP of product and business development at CEDIA.
Tapping into Psychology of Customer Journeys
Speaking of AI, it's also transforming how integrators can demonstrate value to their customers. As technology advances and fresh trends surface, it is crucial for integrators to assess how consumer behaviors have transformed, then adapt their customer journey accordingly – without compromising business objectives in the process.
David Chace, president of Cogent360, is ramping up to discuss tech-driven sales enablement strategies and customer relationships in the modern landscape in "Revolutionizing the Customer Journey: Insights and Tools to Lure Clients and Drive Sales."
"The means by which integrators can provide a compelling customer journey are growing rapidly. The latest technologies — including AI and interactive virtual environments — enable us to showcase the full potential of smart home experiences more effectively," Chace.
"I am excited to share insights on how integrators can leverage these emerging technologies, as well as consumer behaviors and established psychological principles, to create engaging conversations and experiences throughout the relationship."
Like its predecessors, the 2023 CEDIA Expo Conference program promises to be chock-full of networking, education, and future-facing insights from CEDIA community members. Register now and join us in Denver to peel back the layers of today's complex, yet exciting, smart home potential.
Mandy Beckner is VP of Education & Training at CEDIA.
If you enjoyed this article and want to receive more valuable industry content like this, click here to sign up for our digital newsletters!