It wouldn't be Lightapalooza without some of the biggest names in lighting control spotlighting their products, and Legrand is certainly up there. The lighting control arm of Legrand, Vantage, has announced its planned attendance of the lighting conference alongside Legrand Shading Systems, and will be at the forefront of Legrand's display with the company's signature LHUMAN human-centric lighting system. Attendees to the show will not only be able to see the system in action, but also explore all the different lighting and shading products that now incorporate with it.
"We're excited to have Legrand's Vantage and Legrand Shading join the conference," said Tom Doherty, Director, New Technology Initiatives at HTSA. "Lightapalooza is a unique opportunity, bringing together top custom integrators and lighting segment manufacturers over three days to discuss and engage in topics strictly related to the emerging lighting category. You won't want to miss this event!"
LHUMAN Gives Human-Centric Lighting a Huge Role at Lightapalooza 2023
More than just a product showcase, Vantage has also stated it plans to use LHUMAN as an opportunity to educate integrators more on human-centric lighting in general. Through the combined use of Vantage's partner network for tunable lighting fixtures as well as the over 700 motorized shading options from Legrand Shading Systems, the company aims to show how uniting the twin aspects of natural and artificial lighting control into a single system can provide comfort and savings to homeowners, while also providing new sales opportunities for integrators.
This display will include a wide range of tunable lighting fixtures from Vantage's associated partners, with manufacturers such as Colorbeam and Soraa Lighting, among many more, having their fixtures available for viewing at the show. Additionally, Legrand Shading systems will have many of its latest additions present, including several curated fabric collections featuring new, decorative, solar screen, sustainable, and room-darkening options.
In addition, roller shades will be shown with the company's new Designer Series decorative brackets and hembar endcaps.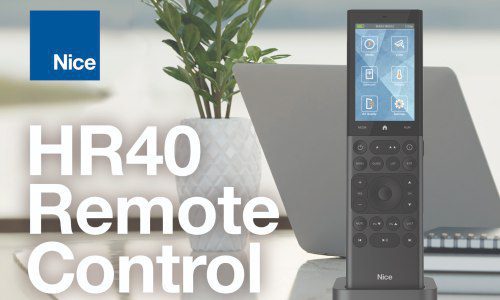 Remote controls continue to evolve at a rapid pace. The days of integrators providing remote controls simply for the TV have migrated to full home automation control of lights, shades, security, HVAC and audio/video in a single form factor. Join this free one-hour CE Pro webinar to hear from a panel of experts who will delve into finding the right remote that can effectively control all the subsystems in a home and empower consumers to customize the solution, while at the same time allowing integrators balance their service requirements.
Register Now! 
All this will be made possible using the latest version of Vantage's programming software, Design Center 4.4, with some of the most noteworthy features of the software being the addition of color load types, new tunable profiles for fixture color loads, single-digit CCT value input and enhanced security improvements, according to Vantage.
"There's tremendous growth potential in the lighting category, and we're excited to be at Lightapalooza to educate dealers," said Charlie Derk, General Manager, Shading and Residential Controls, Legrand North America. "With this opportunity comes the demand to deliver the best and brightest lighting solutions for today's smart homes. That's what dealers will see from us, and we'll be surrounded by many of the lighting manufacturers who are part of our Lighting Fixture Alliance."