In January, I spent a week in Las Vegas for CES 2023, which this year attracted more than 100,000 attendees with over 3,000 exhibitors and 200 conference sessions. Attendees of the show kicked the tires on the latest must-have gadgets, televisions, and smart home technologies—many of which were tied to the new Matter connectivity standard.
For events like this, in addition to good walking shoes, Vitamin C and water, I make sure I'm well stocked with my own tech must haves: computer, cell phone, chargers, Bluetooth headset and all the right apps. What I carry for domestic travel is quite simple compared to what I carry internationally.
Last Fall, I traveled to Amsterdam for the launch of the Connectivity Standards Alliance (CSA) Matter 1.0 specification, and as anyone who travels internationally can attest, what is required for your electronics when you travel abroad is far more complicated and speaks to the enormous value of standards.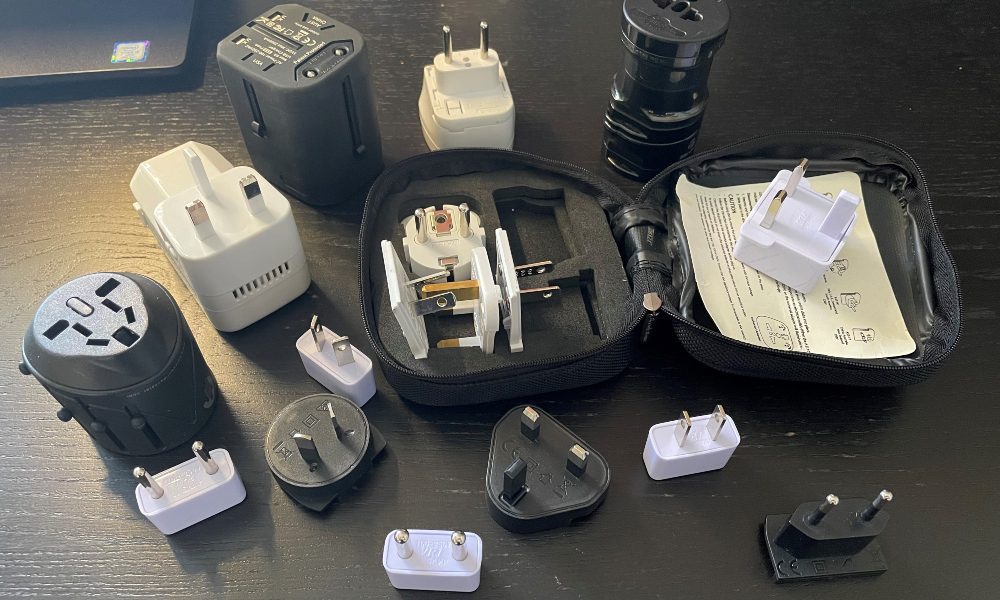 While there are generally two different voltage ranges globally (110-127V or 220-240V), there are more than a dozen different plug types required to power up your iPad or other consumer electronics. As a result, most international travelers can relate to the bag of various converters to carry as they travel globally. When you travel, you want things to 'just work together.'
We're not trying to solve the world's power differences, but Resideo is very focused on how, as a major industry player, our voice can help simplify the smart home experience for our consumers, the professionals who install or service them and other manufacturers. Resideo is helping to ensure smart solutions 'just work' together, and it's why we're actively involved in the smart home standards being created.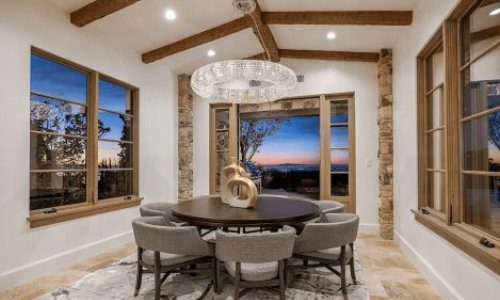 As a custom integrator, lighting is in demand. Effective communication, education and showcasing the value proposition of LED light fixtures in conjunction with integrative control systems are the keys to overcoming challenges and closing sales in this specialized market. Join us as we discuss the future of digital lighting and control with David Warfel from Light Can Help You and Patrick Laidlaw and Mark Moody from AiSPIRE.
Register Now! 
History of Standards in the Home Design
Standards have been part of the design and manufacturing of products used in homes for decades; think of the threading on water pipes, light bulb sockets or any threaded fastener, which all have a standard approach.
This standardization of products typically makes homes safer, reduces costs, makes things easier to use, and offers the pros installing and the consumers using those products a variety of price points or style choices. For example, stylish sinks and faucets connect using standard pipe threads or various light bulb choices fitting into the same standard socket. This has gone on for years.
Resideo did the same for our smart products in the home: our thermostats adhere to Energy Star standards; our Water Freeze and Leak Detectors use standard AA batteries for ease of use; our smoke detectors meet UL standards for safety. Those standards are simple and unified across our product portfolios. And Resideo gladly embraced those standards while offering differentiation in features like size and shape, software interface, capabilities, or color, among others.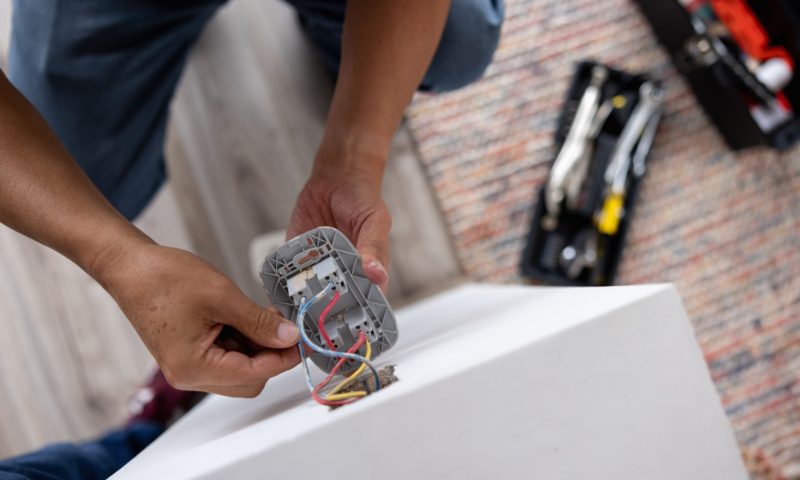 As the smart home emerged, wireless communications standards emerged with it. But rather than unifying, they were fragmenting. Z-Wave, Zigbee, and proprietary offerings caused several versions of the exact same product to be built, which increased costs and complexity for manufacturers and professionals during installation. It also caused confusion for consumers using and trying to integrate these solutions in the home.
While these new communication standards provided features like remote access to control your thermostat or your garage door, they were siloed or tied to a certain manufacture or ecosystem. And what emerged were several "walled garden" product sets that only worked with each other and caused headaches during installations, and arguably slowed down consumer adoption of smart home technology while consumers waited to see which ecosystem would 'win' the smart home. Current examples are Apple Homekit, Works with Alexa, Works with Google Home, and Works with SmartThings.
As a smart home leader, we reluctantly adhered to these standards – supporting all of them – which increased our costs and caused confusion for homeowners.
When Will Smart Home Solutions 'Just Work' Together?
For years we've seen headlines about the lack of IoT interoperability, and as a result, the install it yourself approach proved to be difficult for 36% of consumers who set up smart home devices on their own. Even though consumers may curate smart home technologies separately, as opposed to installing all at once from a professional integrator, interoperability is still a key consideration. Eighty-six percent of smart home device owners said they want unified control of all their smart home products through a single app.
For the smart home industry to expand, it needs to:
Simplify the professional installation and overall consumer user experience.
Unify standards, that the major players could use, and stop fragmenting the market.
Enable standards that offer differentiation without compromising simplicity, ease of use for homeowners, and support for current applications while offering more benefits overall (i.e., the idea that 1+1 can equal 5).
For example, consider what the wireless Bluetooth standard brought to the audio industry: a proliferation of new offerings for headsets, smart speakers, and hand-free driving that enable significant growth of music players and smart speakers.

We see two such unifying communication standards emerging now: Matter from the Connectivity Standards Alliance (CSA) and the Home Connectivity Alliance (HCA) standard. Each standard offers unifying traits and properties that are good for the consumer as well as the product manufacturer.
The Matter standard working locally with smart home devices communicating to other smart home devices and the HCA standard working in the cloud using application programing interfaces (APIs) to communicate. Both launched version 1.0 to the industry recently, and each offer a new data highway of communications for the smart home.
The Next Phase: Standards Enabling Services
With these new, unifying communications standards emerging, a pivot is occurring in the industry. They not only reduce consumer confusion and costs for product manufacturers, but they also will enable a "system or solution level" standardization based on the sharing of data.
That data, or more specifically, that data combined with product features and functions, will provide new and interesting services and insights for the homeowner. These newly enabled services can, and most likely will, be the reason homeowners purchase a specific product or solution in the very near future. We will see joint solutions from manufacturers, working together for the consumer with new business models, partnerships, and joint sharing of profits.
For example, energy management is emerging as a new driver for technology, and no one company can provide a complete energy management solution for a home. Many differentiating energy management product features will most likely not be standardized.
Take for example, an appliance manufacturer that knows the best way to lower energy costs for its dishwasher or dryer while providing the best user experience. This type of differentiation will most likely not be standardized and is what a standard should enable for the industry.
As a result, companies will have to work together to provide the best solutions, which will lead to shared profit models stemming from product manufacturer's expertise. The smart home industry will become much like the app industry is today where the smart phone manufacturers share the revenue with the app developers in joint business models.
So, with these new emerging Matter and HCA smart home standards, who "wins?" The answer is everyone. It's the consumer, the device or appliance manufacturer, the professional installer/integrator and the big technology players – but there isn't a "winner take all." If we all work together, we all will win – the consumer and the smart home industry. If we don't, it will be a continuous mess – like the fragmenting wireless standards of old.
For the professional installer, an industry standard for the smart home means the installer can get into more homes and speed up the installation of equipment. It means not having to ask the homeowner for their network password or where they keep their Internet router. It will enable the installer to add greater value to their customers by implementing home automation scenes faster or giving the freedom to the homeowner to do that on their own.
Resideo is working hard to help develop both the Matter and the HCA standards to enable the best-case industry scenario. And please note, not everyone is on-board with that in the industry. But with my decades of work in standards, I have found the WIN-WIN-WIN approach usually prevails – my fingers are crossed.
For more than a decade, Dave Kaufman has served as Resideo's Director of Strategic Initiatives and represents the company alongside other leading smart home companies on complex initiatives including board seats on Connectivity Standards Alliance (CSA) and the Continental Automated Buildings Association. He has traveled the U.S. competing in seven to eight triathlon races annually. He is a five-time, All-American triathlete and consistently ranks in the U.S. top 100, out of more than 4,000 triathletes in his age group. Read more about Dave's approach to strategic problem solving here.
If you enjoyed this article and want to receive more valuable industry content like this, click here to sign up for our digital newsletters!