As a custom integrator, you've undoubtedly heard the term "human-centric lighting" a lot in the past few years and may be wondering how it fits into your portfolio. Lighting controls provider Vantage, a brand of Legrand, has been assisting dealers to implement human-centric lighting (HCL) with its LHUMAN human-centric lighting solution that tethers lighting controls, lighting fixtures and motorized shading.
LHUMAN caters to our craving of natural light, a tenet of today's health and wellness market, as HCL mimics natural light indoors to positively impact mood, productivity, rest & relaxation and more. If your customers don't know about HCL yet, they will soon and integrators stand to benefit by being the ones to wow them with it.
"For dealers, the simplest definition I've found is that HCL is the shifting in light intensity and color at specific times of day, and typically it's based around what is the use, the application," says Aaron Severtson, Field Service Engineer at Vantage.
His job involves guiding integrators in areas such as estimation, design, training, installation, extension and tech support. Meanwhile, as Director of Product Marketing for Vantage and newly rebranded Legrand Shading Systems, Charlie Derk understands how shading plays a key part alongside lighting controls and fixtures in HCL design.
Seeing firsthand the potential of HCL for their dealers – and potential pain points – Severtson and Derk shared with CE Pro reasons why integrators should be excited and confident to sell human-centric lighting.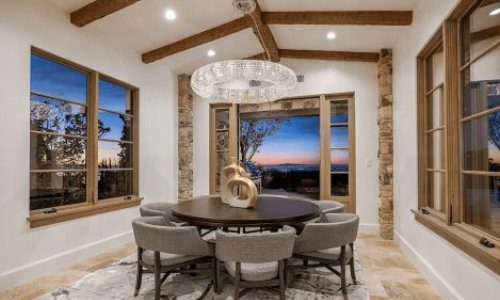 As a custom integrator, lighting is in demand. Effective communication, education and showcasing the value proposition of LED light fixtures in conjunction with integrative control systems are the keys to overcoming challenges and closing sales in this specialized market. Join us as we discuss the future of digital lighting and control with David Warfel from Light Can Help You and Patrick Laidlaw and Mark Moody from AiSPIRE.
Register Now! 
1. For Starters, Vantage Will Educate You on HCL
Integrators might be asking where to start when it comes to HCL. How can they pitch it, what tools or skillsets they need, what products can be used? Knowing the value a trusted vendor can play when entering a new category, Severtson points to Legrand and Vantage as a resource.
"If they're looking at LHUMAN and are curious about it, they can go onto Legrand University – LHUMAN Essentials (bluevolt.com) where we have a series of videos to educate integrators about HCL in general but also what our LHUMAN solution is and how it works," he explains.
One main topic at the start of the Legrand University series, he adds, centers on explaining human-centric lighting, "not only from a conceptual standpoint but getting into a technical aspect," he says.
Another is the digital lighting control that serves as the controls backbone. "DMX and DALI, primarily DMX here in the U.S., and we really dive in to show that it might be a different kind of lighting project but it's very doable."
Severtson adds that some integrators, especially those with commercial or resimercial experience, will know about DMX from its roots in theatrical lighting and recent traction on the residential side. "So it's not new and it works very well," he says. "For residential installers, it just might not be a very familiar thing."
2. You Don't Have to Be a Lighting Fixtures Expert
That being said, there's a good chance installers have worked with DMX controls if they've used color-changing RGB lighting in the past – typically for requests such as accent lighting in game rooms, pool areas and similar spots they've jazzed up.
"Now we're doing tunable fixtures and it's essentially the same component, but with more features," Severtson says. That tunability is where HCL has leveraged the ability to change both color temperature and intensity to mimic natural daylight when properly programmed, and the LHUMAN software and Vantage user interfaces facilitate such functionality with ease.
Dealers don't even need to be lighting fixtures experts. Vantage has interoperability with LHUMAN covered thanks to its Fixture Alliance that includes various manufacturers in the custom sector – AiSPiRE from WAC, DMF Lighting, Environmental Lights, LF Illumination, Lucifer, Proluxe by American Lighting, Tech Lighting's Element fixtures – and others as they enter the fray.
"We've been building that library, mapping out fixtures and getting the specs in there, and we continue to add them," Severtson notes. "If a new one comes out we'll test it and add it to our library, or if a new manufacturer comes into the CI channel we'll work with them and add their fixtures. So it's been an ongoing endeavor that's been very good."

Adds Derk: "In the past you'd say if I want white, then I'm going to turn red onto this intensity, blue and green onto these intensities and have to figure it out … the beauty of LHUMAN is you don't need to know any of that. You just say I want this color temperature and those profiles will do what you need on the back end, and that was the goal – to take the complexity of programming the color and temperature intensity out and really making it simple to point-and-click and choose values."
3. You Understand Cultivating Key Partnerships
Many dealers already have begun to establish lighting designer relationships because of the explosive growth of fixtures in the industry. Severtson says commonly an HCL project that comes to Vantage for LHUMAN system design will stem from the lighting designer or fixture manufacturer working with integrators.
He says the first step is understanding the fixtures being chosen for the project and Vantage then verifying if they're already in the library or need to get tested to add. After that is the application side when everything's installed and the Vantage team works on tweaking the programming.
The lighting designer or manufacturer partner will have worked with the integrator on the job to figure out a set of fixtures that's appropriate, or a fixture schedule, as Severtson says.
"They'll have all the fixtures figured out, all the trim types, everything that needs to be set up. At that point, that set of bill of materials gets shared with us and our design team, and we can go through and assess it and figure out what they need from the control side to bring it all together," he explains.
Dealers can also assure customers of the color temperature properties being implemented, as LHUMAN software incorporates true color ranges, Severtson adds. Testing ensures that fixtures with different CCT ranges can output the same shared CCT value for a given scene. "By knowing the real CCT ranges of fixture models, we can improve the balance of output – so you get that nice consistency even in a home that might have different fixtures."
Furthermore, if designers or clients want to use specific values like warm/soft 2700K, cooler 3000K, or maybe in the daytime 4500K or 5000K, he says, "we can make sure they're running together at the same temp even though technically they have ranges of color."
4. You're Already a Lighting & Shade Controls Expert
Most integrators have been programming lighting "scenes" for years within their home automation capabilities – "good morning," "goodnight," "dinner prep," "entertainment" and the like – so HCL is a natural extension.
Dealers have also become highly proficient with automated shading systems and their critical role in regulating the amount of natural light entering a home, including how it can aid energy efficiency particularly in ultra-modern homes with vast amounts of windows.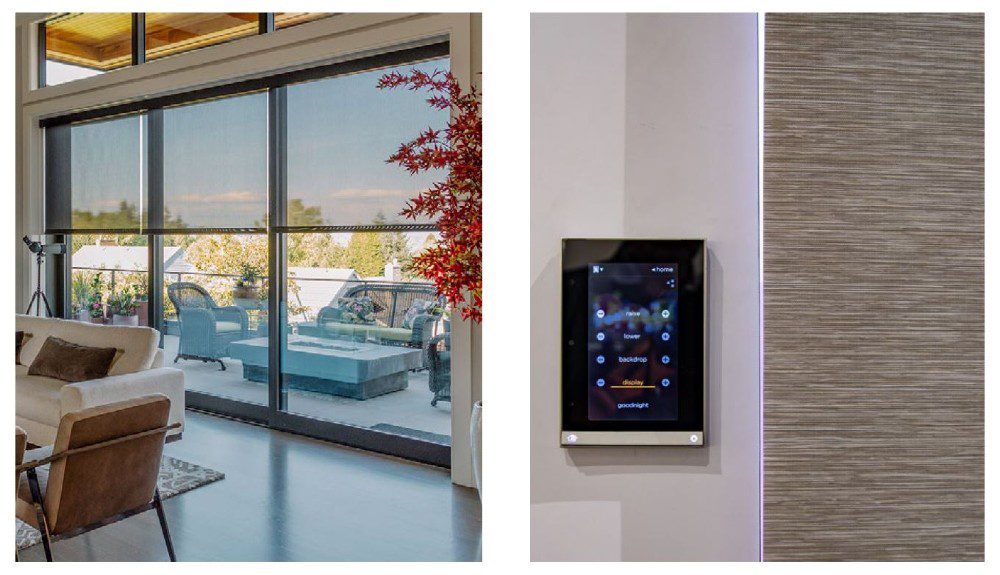 "Unless you can really control the light coming in from the windows, it's really difficult to control electric light inside," Derk notes. "Shading is definitely an attachment [system sale]; if what's going on outside is ideal conditions and that's what [customers] want inside, turn the lights off and open the shades for natural light – but when mother nature's not cooperating, change the environment to be what you want."
For the most part, as Severtson and Derk suggest, the LHUMAN system can act as a "set-it-and-forget-it" type of installation, where the HCL simply runs as programmed on a regular daily basis. But when customers want to create certain lighting ambiences or task-oriented use cases, it will be familiar territory for dealers who've set lighting and shading scenes.
5. You're Great at Playing Show & Tell
With that in mind, like selling any other technology system, it will be vital that integrators ask customers about their living habits, special requests, commonly used rooms and more. Don't underestimate your savvy that's paid dividends querying customers and demo'ing audio, video, lighting & shade controls and other systems, and like those, share anecdotes about how and why they will benefit now from HCL.
It doesn't even require a whole-house solution either, if they are concerned about budget. As Derk mentions, address the key rooms first – master bedroom suite, kitchen, living & dining rooms, home offices.
These days, he likes to use the home office case as one example to illustrate the value of HCL. With people potentially working off-hours, in rooms that may have improper lighting, it's relatable that customers might sit at their desks and computers at night, and with LHUMAN they can have nice color-temperature and intensity-appropriate lighting that mimics early afternoon without being overly bright.
Or, another example he often cites that resonates well with women: "It's 7 p.m. and you want to pick out clothes for a function that's happening outside tomorrow at noon – you can walk into your closet and have the lighting replicate what's going to happen, so when you're looking at all your dresses and everything, you can see how it will look under the sun at noontime.
"Walking through those scenarios," he says, "storytelling is something very important in the sales cycle."
If you enjoyed this article and want to receive more valuable industry content like this, click here to sign up for our digital newsletters!