The smart home industry is growing, and while integrators largely focus on high-end projects in large homes with expensive solutions, the middle market and some DIY products are helping to raise awareness of the industry and open the door to other customers, according to experts and some exhibitors at this year's CEDIA Expo.
Throughout the show floor, well-known brand names in the consumer space such as Ring, Sonos and others were popular draws. In addition, displaying at ADI Global's booth were Google and Brilliant, both of which can be purchased via retail channels. Even some new JBL integrated audio systems can be purchased directly from the manufacturers' website.
However, before these products were available for the masses on the CEDIA Expo show floor, one session touched on the growing middle market. Moderated by Mitchell Klein, executive director of the Z-Wave Alliance, former CEDIA president and long-time smart home professional, the session looked at the middle market and explored how integrators can tap into those projects.
First, Klein went over the current smart home market, which is as robust as ever. According to his data, 55% of U.S. adults own a smart home device, and the average number of devices owned is nearly seven.
Citing CEDIA's Integrated Home Market Analysis from Spring 2022, Klein says dealers are overwhelmingly serving the luxury markets, while just 40% are serving mid-market customers.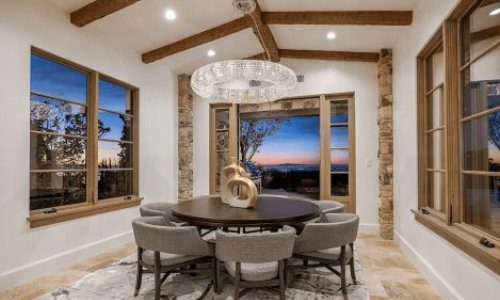 As a custom integrator, lighting is in demand. Effective communication, education and showcasing the value proposition of LED light fixtures in conjunction with integrative control systems are the keys to overcoming challenges and closing sales in this specialized market. Join us as we discuss the future of digital lighting and control with David Warfel from Light Can Help You and Patrick Laidlaw and Mark Moody from AiSPIRE.
Register Now! 
According to Klein, do-it-yourself (DIY) systems are the preferred method of single-device purchases, which can open the door to further explorations into more advanced smart home systems, as 97% of control system owners and 90% of smart security system owners have added more smart home devices after initial purchase.
Essentially, working with customers on small, simple projects introduces them to the industry and the capabilities of integrators, Klein says. While DIY is preferred for single device purchases, professional installation is preferred as more devices are added, according to the smart home expert.
"The smart ones of us understand that you build a customer for life," Klein says.
What is the Middle Market?
There are varying definitions of the middle market, including the middle ground between mass market, low-cost solutions and the most expensive devices and services. It could also mean upgrading from low-cost solutions or scaling down from high-end solutions.
In the mass-market category, Klein places smart home products from Amazon, Ring, Google, Apple and other products typically available via retail channels.
However, the middle market is typically going to provide some kind of centralized control for those mass-market devices, Kleins says.
The high-end market, of course, is typically comprised of devices and services available only through CE pro channels.
Where Integrators Add Value to Middle Market Solutions
According to Klein, providing value via these DIY systems essentially means providing some level of centralized control, helping homeowners eliminate the need to keep a folder with several apps for disparate smart home products. After all, integrators provide value by selling and servicing an integrated system.
"This is the real value," Klein says.
Gary Russell, president of LiveSmart Technologies and one of the integrators joining Klein in the session, agreed that it's the integration that really provides value, especially in the middle market.
Using Z-Wave-certified devices, Russell and his company created their own smart home control app to give their customers in Plumas and Sierra Counties in California. The company utilizes low-cost solutions, much of which can be found on Amazon.
However, the company uses home control software company HomeSeer to create its custom app it offers to clients, which integrators with a variety of smart home products, including Z-Wave, Philps Hue, Google, Sonos, Amazon, August Home and many others manufacturers.
"When you go into that middle market, you're really selling an integrated system," Russell says. "I think that's the value that we often provide our clients, which is not necessarily this app for the doorbell, this app for the garage or this app for the thermostat. We can put that together."
Simple Solutions Open the Door to More
Another integrator that joined the panel, Amanda Wildman, owner of Michigan-based TruMedia, says her smart home integration firm prides itself on keeping projects simple, easy to install and easy for homeowners to use.
According to Wildman, the company's success in the middle market comes from working with a set stock of products that technicians know inside and out, allowing them to quickly install systems and move onto other projects.
Some of those products include Ring, which Wildman says her firm uses in unconventional ways, such as installing Ring doorbells near private docks as a two-way communication.
Regardless of how simple the project is, Wildman says this opens the door for more work.
"I am thoroughly convinced that if I could give someone apiece of technology in their home and I can make it work consistently and I can make it do something that simplifies their life, they're going to come back to me for more."
If you enjoyed this article and want to receive more valuable industry content like this, click here to sign up for our digital newsletters!