When someone uses the phrase "Work smarter, not harder," it often comes as a euphemism for laziness. However, when we're talking about household tasks, more and more people are realizing it's less a matter of laziness and more a matter of convenience. Is it any wonder then that now more than ever people search for smart home technologies to augment their homes?
People have always idolized the idea of a home that does it all. Way back in the 60s when The Jetsons were carving out the first widely popularized ideas of a smart home, it was a far-flung dream. Nowadays, thanks to advancements in capability and accessibility, it's a very tangible reality.
Smart home technology has become all the rage among consumers, especially post-pandemic, as a closer relationship with one's home has greatly increased the value of having a better living space. As such, many are clamoring to get their hands on their first smart home product to give it a whirl.
But, with so many smart home options, you might be wondering which smart home products are people looking for the most?
Using Google search data, smarthomestarter.com recently delved into this very topic to identify the most searched for smart home devices on the internet. The quick and dirty of it is listed below with number of searches per month displayed in parenthesis.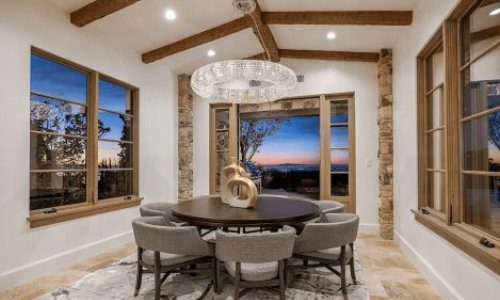 As a custom integrator, lighting is in demand. Effective communication, education and showcasing the value proposition of LED light fixtures in conjunction with integrative control systems are the keys to overcoming challenges and closing sales in this specialized market. Join us as we discuss the future of digital lighting and control with David Warfel from Light Can Help You and Patrick Laidlaw and Mark Moody from AiSPIRE.
Register Now! 
Google Nest Hubs (137,520)
Philips Hue (133,920)
Honeywell Home Thermostats (84,120)
Lutron Smart Switches (37,810)
Nanoleaf Lighting (35,540)
Apple HomePod (28,010)
myQ Chamberlain Smart Garage Control (26,260)
Google Nest x Yale Lock (17,460)
Kasa Smart Plugs (14,670)
Geeni Cameras (14,150)
The Most Searched Smart Home Product is a Controller
It should come as no surprise that Google is one of the top smart home brands being searched for across America. However, what's interesting is the product itself.
The Google Nest Hub is a central control hub for other smart home products made even more versatile by Google's incorporation of the Matter protocol into its smart home ecosystem, allowing for many products outside of Nest to be controllable by Nest Hubs.
It also comes with Google Assistant built in, allowing for more complex automation, and serves as a video and music player on top of everything else.
By all accounts, the Google Nest Hub excels as a smart home controller, which, to me, seems to suggest that people are purchasing so many individual smart home products that a central control hub is now vital to most of these systems.
If you look at statistics for how many smart home products the average smart home contains, this isn't too far flung of an assumption.
The Nest Hub also isn't alone here, either. The Apple HomePod and myQ Chamberlain Smart Garage Control are other hub products featured on the list. One functions much like the Google Nest Hub except for the Apple HomeKit ecosystem while the other acts as a control hub for other myQ products—which themselves focus on garage security and functionality.
Smart Lighting Categories Garner Intense Interest
Philips Hue is one of the most popular smart lighting brands by search volume in the United States, offering a versatile retrofit option that comes with massive customization and control options. However, Nanoleaf garners a fair share of support for its design-forward geometric lighting patterns and similar levels of customizability.
Contrasting, Lutron's main offering, Caséta, is a smart switch that provides smart capabilities to non-smart bulbs. It's another strong retrofit option that has the potential to smarten entire rooms without replacing every light bulb, instead requiring a professional to install the switch.
While the smart bulbs deliver the greatest ease of installation and customization of the bunch, Lutron's smart switches can enact far broader changes to a home's lighting systems while also providing design-forward finishes that can be made to fit in with just about every home aesthetic possible.
Energy-Efficiency Appears, But Convenience and Comfort Still Drives Interest
Honeywell Home Thermostats are the most popular smart thermostats in the United States by search volume. These are highly coveted not just for their energy-efficiency, but also for the comfort and convenience offered. Local utilities also sometimes offer discounts to home using smart thermostats in general, so it's likely that extra perk is also driving interest.
Smart Plugs like Kasa have been cropping up more and more with the ability to turn any non-smart appliance into a smart one, assuming the only intent is to turn the device on/off remotely. This beats out the other option for many homeowners which is upgrading each appliance individually.
It's likely smart plugs like Kasa are growing more popular due to the rising awareness people have of certain "energy vampires" in the home. Effectively, these are appliances that, even when not in use, draw considerable power from the home's electrical grid, raising home energy costs.
Searches for Smart Security Products a Noteworthy Mention
Despite being the lowest searched category of the lot, a sizeable focus still gets placed on security when purchasing smart products. For instance, despite support being discontinued on April 8, 2024, the Google Nest x Yale Lock is still a widely sought-after remote access solution online.
It should be noted this product is only being discontinued due to Google's current partnership with ADT and that current users of the Nest x Yale smart lock have the option of transferring over to ADT upon discontinuation, which likely helps to not dissuade potential buyers of the current product.
The myQ Chamberlain Smart Garage Control, however, is the most popular security product online, which says a lot about where the core concern of the average homeowner is. It can be very easy to overlook how one garage, not including vehicles, could potentially contain tens of thousands of dollars-worth of equipment and tools.
Geeni, too, is a unique appearance, focusing exclusively on home monitoring by streaming recordings to connected devices via Wi-Fi, no smart hub necessary.
Conclusion
Speaking on behalf of smarthomestarter.com, a spokesperson commented on the study's findings: "The smart device market continues to grow, with more and more exciting product lines being offered each year. Despite this competition, Google's Nest Hubs are the product lines Americans are searching for the most regarding smart homes.
"This is no coincidence considering their compatibility with so many other smart home devices and their functionality for entertainment and automation purposes. This list is particularly interesting since it gives a good idea of who will likely be the major players in the smart home market as it continues to mature."
It also gives a good indication of where consumer mindsets are currently when it comes to what parts of the home they want to automate/control the most. It's a safe bet to say that lighting is probably one of the biggest categories in this regard, with environmental controls and security not too far behind.
These categories also give a bit of insight into the end goals of homeowners purchasing smart home products with comfort, convenience and peace of mind perhaps being the most consistent throughlines running through each smart product listed here.
If you enjoyed this article and want to receive more valuable industry content like this, click here to sign up for our digital newsletters!