One Firefly, an award-winning Inc. 5000 digital marketing agency that caters to residential and commercial custom integrators, announces a partnership with Nationwide Marketing Group's Nationwide Southwest division, a leading marketing, buying and operational support organization for custom integrators, independent retailers and rent-to-own dealers.
Serving members in Texas, Oklahoma, Kansas, Louisiana and New Mexico, Nationwide Southwest is dedicated to providing members with digital marketing partners to help them meet their business goals. With the One Firefly partnership, they will be able to meet this need by working with an agency that has 15+ years of experience and a proven track record of success in the CI channel.
One Firefly recently attended its first Spring PrimeTime event, held March 25-28 in Dallas, to officially kick off the Nationwide Southwest relationship.
"Nationwide Southwest is excited about our partnership with One Firefly and we had a great time launching this relationship at our bi-annual PrimeTime convention in Dallas, Texas, earlier this week," says Dennis L. Willich, CEO at Nationwide Southwest.
"We are highly focused on our custom integrators and the markets they serve, and our relationship with One Firefly adds a strong dimension to the marketing they require."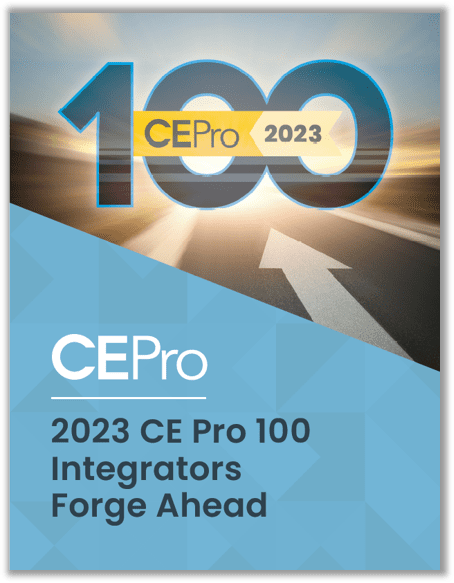 Which companies in the custom integration market made CE Pro's 24th annual CE Pro 100 list?
Following the announcement of the new partnership, the Nationwide Southwest and One Firefly teams will collaborate closely to bring marketing education and industry-leading marketing solutions to members, the company notes.
One Firefly Expands Reach into CI Channel with Nationwide Partnership
"We look forward to partnering with Nationwide Southwest to offer their integrator members marketing solutions and strategies to help them grow their business," says Jessica Weiss, Director of Marketing & Strategic Partnerships at One Firefly.
"With our catered approach to the CI channel and years of proven success, we are excited to help them meet their marketing and business goals."
It marks another step in the expansion of One Firefly's commitment to the custom channel in recent months. In February, the Coral Springs, Fla., company announced the launch of two new digital marketing services: paid advertising on the LinkedIn and MSN platforms.
Additionally, One Firefly introduced a turnkey personalized video service, Video Pioneer, last summer, and established dealer marketing programs by collaborating with popular industry manufacturers Sony, Coastal Source, Lutron and Kaleidescape.
If you enjoyed this article and want to receive more valuable industry content like this, click here to sign up for our digital newsletters!