Custom integration industry marketing agency One Firefly has expanded its services for dealers to include video content, announcing the launch of Video Pioneer, what the company calls a personalized video services solution.
The new digital marketing service will help integrators easily create and obtain professional, unique, and customized content for their team, facilities, and projects for their website. Getting on board with a video and YouTube/social media strategy has been something that savvy CE pros have been able to use to their advantage, but many integrators are simply too busy or don't have the resources.
Building on its years of experience with video creation, One Firefly designed a turnkey service that it says takes the primary obstacles of video production – time, resources, and knowledge – out of integrators' hands and delivers a "VIP experience" from start to finish.
One Firefly fully manages every step of the Video Pioneer process, from handling the logistics of the shoot to providing a shot list, videographer, editing and color grading services, plus website optimization, according to the company.
One Firefly Video Pioneer Long Time in the Making
"Video Pioneer has been in the works for years now, and we're excited to finally roll it out to the industry," says Kendall Clark, director of digital media at One Firefly.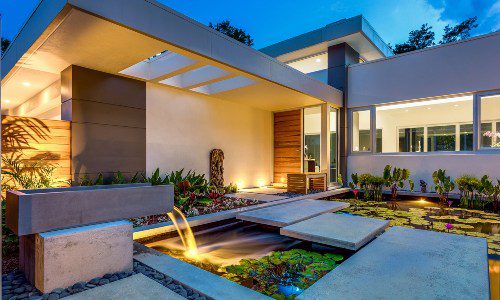 Landscape and architectural lighting create a magical and elegant ambiance for homeowners. The outdoor lighting industry has always been a phenomenal one and continues to grow in popularity. Now is the ideal time to learn more about this rapidly growing and highly profitable industry. Join our panel of esteemed lighting experts that will dive into why it's time for integrators to rethink their role in the outdoor lighting industry.
Register Now! 
"We are thrilled to be able to offer clients a unique product that shows off the things they're most proud of – their people, their standout projects and their beautiful showrooms. Video Pioneer is going to be a game-changing way for integrators to present their brand to the world," he adds.
One Firefly says that in today's fast-paced and highly competitive bid for consumers' attention, video is the most powerful branding and marketing strategy that business owners can deploy to stand out in their local marketplace, attract new prospects to stay on their website, inspire job seekers and engage existing customers with the products and services they offer.
Video Pioneer will be offered to clients on a subscription-based pricing model, One Firefly says, with a set monthly fee.
This helps lower the financial barrier of entry to high-quality video production by spreading costs over a 12-month period, the company says.
On its website, where dealers can find more information about Video Pioneer, One Firefly cites a study that reports 72% of customers would rather learn about a product or service by way of video, while 84% of people say they've been convinced to buy a product or service by watching a brand's video.
If you enjoyed this article and want to receive more valuable industry content like this, click here to sign up for our digital newsletters!