"Don't believe the hype," says Jason Dustal, training and education, AVPro Global. The ISF-certified custom-installation pro says that despite the advances in technology, TVs and projectors are not plug-and-play products—they need video calibration.
Dustal points out the home video market offers homeowners a number of quality products that deliver ever-improving images, but these products need setup before they can reach their performance potential.
Emphasizing the importance of even a basic level setup, Dustal says that one of the worst things integrators can do is simply pull a TV out of the box and plug it in.
"Simply changing picture modes will do wonders for the quality of the picture and the difference can be quite drastic based on the viewing environment," he states.
"I would love to see every custom integrator calibrating each system they install, and I don't think that's difficult if they are educating their clients about standards and picture quality. Remember—calibration is a custom service based on the unique room and the client's viewing habits."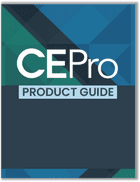 CE Pro's 2022 Product Guide showcases some of the latest and innovative solutions from manufacturers serving the custom electronics industry in a cross-section of categories.
Download the guide now!
The Key Attributes of Performance to Look for During Video Calibration
Applying his experience as a photography enthusiast to his skills as a calibrator, Dustal says that he's developed a pretty good eye to see quality images.
Providing a guideline as to what he looks for when evaluating the accuracy of a video display, Dustal says he looks at these four points of emphasis:
Dynamic Range: The difference between the brightest and darkest part of the picture. This attribute delivers deep blacks and bright whites to enable viewers to see subtle details within those shades.
Color Saturation: Dustal says colors should be "colorful, but not cartoony." He looks at skin tones, as well as other natural elements such as grass and food.
Colorimetry: This is color accuracy. If the grayscale is inaccurate then it will be noticeable in all content. "I look for colors that I recognize from [the] real world."
Resolution: This is the overall clarity of the image. Dustal comments the sharpness control and the keystone control are not integrator-friendly controls. Dustal adds that image geometry also contributes to clarity so it must be correct.
Helping integrators to develop their video system integration skills, Dustal comments that AVPro provides a full schedule of training sessions that integrators can choose from.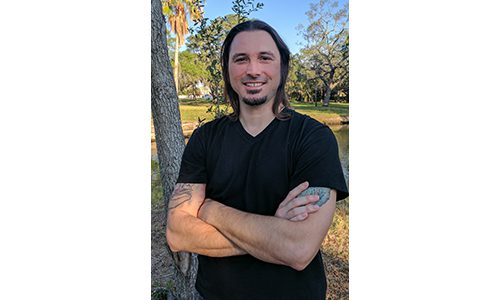 "We offer a two-day course, with yours truly as the instructor that teaches the fundamentals around HDMI, video signals; and you come out of that class as an ISF [Imaging Science Foundation] Level 1 certified calibrator," he says.
"The Level 3 course is a three-day-long deep dive into calibration that covers everything in ISF Level 1 and much more. All of our partners' training courses can be found at www.AVPro.training. We do offer calibration gear and software package deals to students who attend these courses. A good starter kit will include a test-pattern generator, a light meter and CalMAN software. Prices vary especially based on the light meter you would like, but we do offer bundles."
Some of Dustal's favorite products that are currently available on the market range from top brands such as Sony, LG and JVC, to budget-friendly solutions from Epson, BenQ and TCL.
"Unfortunately, I can't get my hands on a Panasonic OLED, but the Sony A9g, Z9g, and the LG 9 Series OLED all produce amazing images. I love it when something surprises me like an inexpensive TCL, which has happened," admits Dustal.
"As far as projectors, the Sony and JVC lines are both great. Lately, I've worked on a couple of BenQ HT9060s that put up some impressive numbers. The Epson Pro Cinema 6050UB PRO-UHD is also great for the money … I would like to mention something about two-piece projection systems: The system and room design can make or break a system. The size and materials that make up the screen, color of the walls, ceiling, floor and furniture all matter. Calibrators are not magicians. We cannot calibrate our way out of a bad room."
Does Your System Pass the Eye Test?
Are you looking for good content to evaluate your display or video system after you've performed a video calibration?
Here are Dustal's choices for test patterns, and real-world content that includes streaming video from popular services such as Netflix: