Blackwire Designs is doing its part to make sure integrators are safe … and alert … on the job every day. Since its founding in 2009, the Phoenix-area distributor has included snacks inside every order it ships.
"We have done it forever," says Seth Johnson, product manager. "Our company was founded by a former integrator, Kevin Luther, so we know how an integrator feels on a Friday at 5 p.m. He needs a boost of sugar to get through the day or the week."
The snacks include Twizzlers, Sour Patch Kids, Nerds, granola bards and crackers. No chocolate that might melt, especially in the hot Arizona sun.
"It is a fun program. We get comments all the time," comments Johnson. He says they often hear from technicians in the field who are excited to get the sugar boost. Some mention to the Blackwire team that the snacks sometimes don't make it out of the office, and other integrators tell the distributor that they share the goodies with their kids.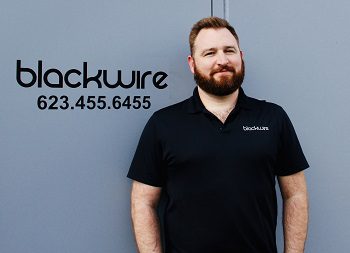 With the onset of the coronavirus COVID-19, Blackwire Designs has also started including Personal Protection Equipment (PPE) in their shipments for integrators. The company now adds masks and hand sanitizer to the shipments, along with the candy. Dealers were especially grateful for the PPE back in April and May when masks and hand sanitizer were in high demand and hard to get.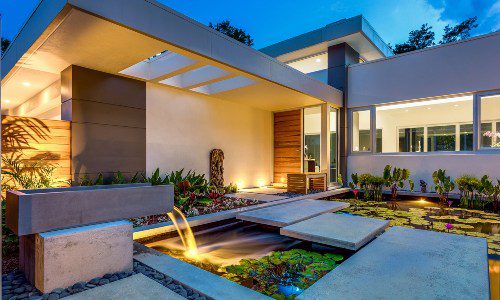 Landscape and architectural lighting create a magical and elegant ambiance for homeowners. The outdoor lighting industry has always been a phenomenal one and continues to grow in popularity. Now is the ideal time to learn more about this rapidly growing and highly profitable industry. Join our panel of esteemed lighting experts that will dive into why it's time for integrators to rethink their role in the outdoor lighting industry.
Register Now! 
"The dealers love it," comments Erika Johnson of Blackwire.
Blackwire Designs started as a third-party programmer for integrators focusing on writing software drivers. Soon Luther realized that integrators needs more that just the drivers, but the equipment too. The company offers national distribution for lines such as Just Add Power, AVPro Edge, Luxul, Yamaha, Dynaudio, Focal, Sennheiser, Ecobee, Ring, Rachio and more.
Among the distributor's key differentiators is its support services for various brands.
"We are still the only company that writes official drivers for Ring for both URC and Control4," says Erika. The company also offers drivers for international companies.
Blackwire has a hands-on approach with Just Add Power that includes design assistance for systems. When an integrator orders a JAP system, the Blackwire team will fully configure the entire AV-over-IP system in its own office, connecting the system to its own servers and even labeling every wire. They they disassemble the system and ship it to the dealer.
"The technician in the field simply has to set up the Just Add Power system following our configuration. An integrator does not need a more experienced technician for the project, but can use a new installation technician. That allows him to keep his more experienced guy out in the field doing service work if he wants," says Seth.
Sennheiser AMBEO Exclusive Distribution
Recently, Blackwire Designs became the exclusive national distributor for the new Sennheiser AMBEO soundbar. The $2,499 soundbar has 13 drivers and delivers a 5.1.4 sound experience while also producing deep 30Hz bass. The AMBEO soundbar has a built-in equalizer and three 3D technology modes that allow the user to adjust the output based on their liking. It features five dedicate high-fidelity tweeters and six long-throw woofers.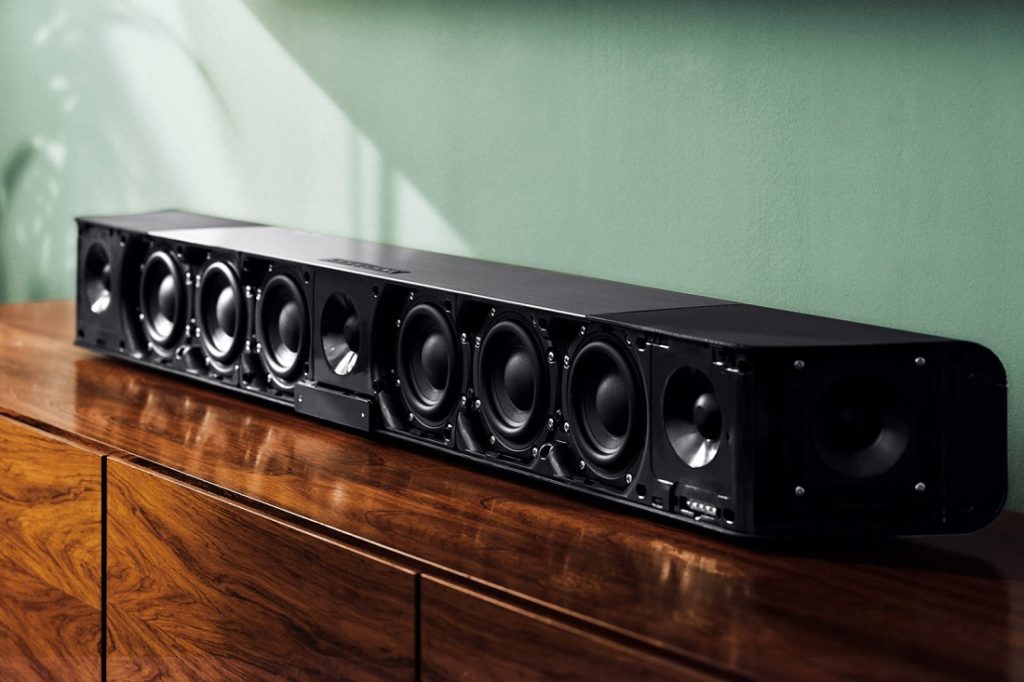 Using its virtualization technology developed in conjunction with Fraunhofer, the AMBEO soundbar's 13 independent drivers work as virtual speakers to re-create a surround sound experience. The unit has a brushed aluminum finish. It is compatible with Dolby Atmos, DTS:X and MPEG-H. Other features include support for eARC and Dolby Vision HDMI, along with 4K passthrough compatibility, Bluetooth and Chromecast built in.
If you enjoyed this article and want to receive more valuable industry content like this, click here to sign up for our digital newsletters!