To say the pandemic has changed the face of the home technology industry might be a bit of an understatement. Consumers, kept confined to their homes during lockdown, discovered the value of smart home systems. Firms pushed out of their usual lines of work due to the struggling economy sought diversification in resimercial. Businesses, seeing the viability of remote work, allowed workers to stay at home, shifting the entire dynamic of the American workforce (and likewise population centers). But no one perhaps knows this better than Brad Hintze and Crestron.
To say that the home electronic industry was hit hard by subsequent supply chain shortages would also be an understatement (and an aggressive one at that), with companies like Crestron being forced to navigate the seas of crushing demand with incredibly limited supply. Though, at the very least, the industry can consider that issue to be mostly behind itself.
Now being three whole years out from the supply chain crisis, and having just wrapped up CEDIA Expo 2023, CE Pro had a chance to sit down with Hintze, Executive VP of Global Marketing at Crestron, to discuss how the company has seen the industry change, how its holding up in the aftermath of the pandemic, and what integrators can hope to expect from the control brand moving forward.
CE Pro: What changes in home technology has Crestron observed from before the pandemic?
Brad Hintze: The pandemic accelerated work-from-home trends that had been on the rise — that's leveled off a bit, but there's still demand for quality WFH technologies. I don't see that interest waning, as a significant percentage of the population splits their workweek between home and office. 
The pandemic had another effect: People looked around at their homes and determined they needed to upgrade certain elements. They really began to understand how their home environment could impact their well-being. That's especially true in the lighting and shading segments, but entertainment options also factor into the notion of the home as a haven for wellness and relaxation. We've heard the term a lot — "wellness" — but I think it's going to continue to inform the kinds of solutions that will resonate with homeowners.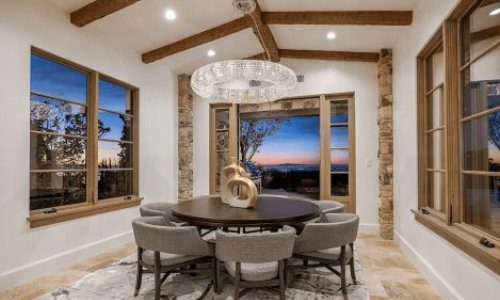 As a custom integrator, lighting is in demand. Effective communication, education and showcasing the value proposition of LED light fixtures in conjunction with integrative control systems are the keys to overcoming challenges and closing sales in this specialized market. Join us as we discuss the future of digital lighting and control with David Warfel from Light Can Help You and Patrick Laidlaw and Mark Moody from AiSPIRE.
Register Now! 
CE Pro: How is the issue of supply chain now versus a year ago?
Hintze: Recovery has been uneven, but we see more and more products join the "available to ship now list" each week. Currently, over 80% of our product catalog is available to "ship now"; of the remaining 20%, 10% percent have an eight-week lead time, and the final 10% of our core technologies have shipping times of 36 weeks or less.
That said, Crestron is shipping product at nearly the same rates as compared to July 2019, however, demand and growth were exponential at the same time we were facing supply chain problems. This continued to place strain on our manufacturing, production, and warehousing situation, all of which have more than doubled in size since the start of the pandemic. With expected runs in the high five-digit volume over the coming months, we feel confident that all current backorders will be fulfilled by the end of the year.
CE Pro: Crestron has extensive roots in the residential and commercial markets. Do new products like the TST-1080 touch panel reflect how the company tries to meet the needs of both?
Hintze: That's a great question. When Crestron entered the residential segment, we already had years of experience in commercial control and automation solutions, and that informed the early connected home products we were developing. Now it's much more of a two-way street. Sometimes that crossover is very intentional, and the TST-1080 is a great example of that. It made perfect sense to offer a control device suited for both at-home and commercial settings, especially one of this quality and reliability. 
In other instances, the "cross-pollination" of residential and commercial technology has been more organic: For example, shading automation should absolutely exist in both worlds. When that's a given, adapting a solution for both deployments is just a matter of scale and perhaps a slight adjustment to control interfaces.
A tremendous illustration of how we're bridging commercial and residential technologies is our hospitality vertical. From elegant keypads to light fixtures to shades and AV solutions, all of those in-room amenities are clearly rooted in our residential offerings. At the same time, technologies that ease check-in, provide digital signage options, and allow hotel operators to monitor and manage both the building and the guest experience are based on our commercial products. There's a terrific synergy there.
CE Pro: What can dealers look forward to as Crestron continues to augment Crestron Home?
Hintze: When we first started rolling out our new lighting solutions — tunable fixtures, daylight sensors like SolarSync, and third-party products like Black Nova keypads — we were, quite honestly, a bit surprised by the level of enthusiasm for these products. We also really embraced the idea of expanding our shading offerings with new fabrics and our ever-evolving battery-powered devices, and the feedback from those developments has been equally positive.
As we partner with more manufacturers, build more Crestron devices, and improve the existing ones, we're creating a massive portfolio of solutions that are all part of the Crestron Home ecosystem. (That initiative extends into our hospitality and marine segments, too.) That's always been the goal: How many elegant and reliable choices can we offer our dealers?
If you enjoyed this article and want to receive more valuable industry content like this, click here to sign up for our digital newsletters!