The tiny house trend just got a whole lot smarter, and Nationwide Marketing Group's 32-foot-long, 20,000-pound Tiny Home might be the smartest of them all. The 370-square-foot tiny house, which cost $125,000 to construct, has $25,000 worth of electronics, ranging from full-size appliances to multiroom audio to video surveillance.
Tiny houses are all the rage these days for various reasons. Millennials want to reduce their carbon footprint. They also want to gauge their life on experiences, not "stuff."
The high cost of housing is also a factor, leading Millennials to opt for small homes to reduce the financial burden of a pricy mortgage. But tiny houses are not just for the younger crowd. Many retirees are drawn to tiny houses. It is becoming more commonplace to have tiny homes built for extended family members to live in on the same property as their caregivers, which allows both parties to have their own private space.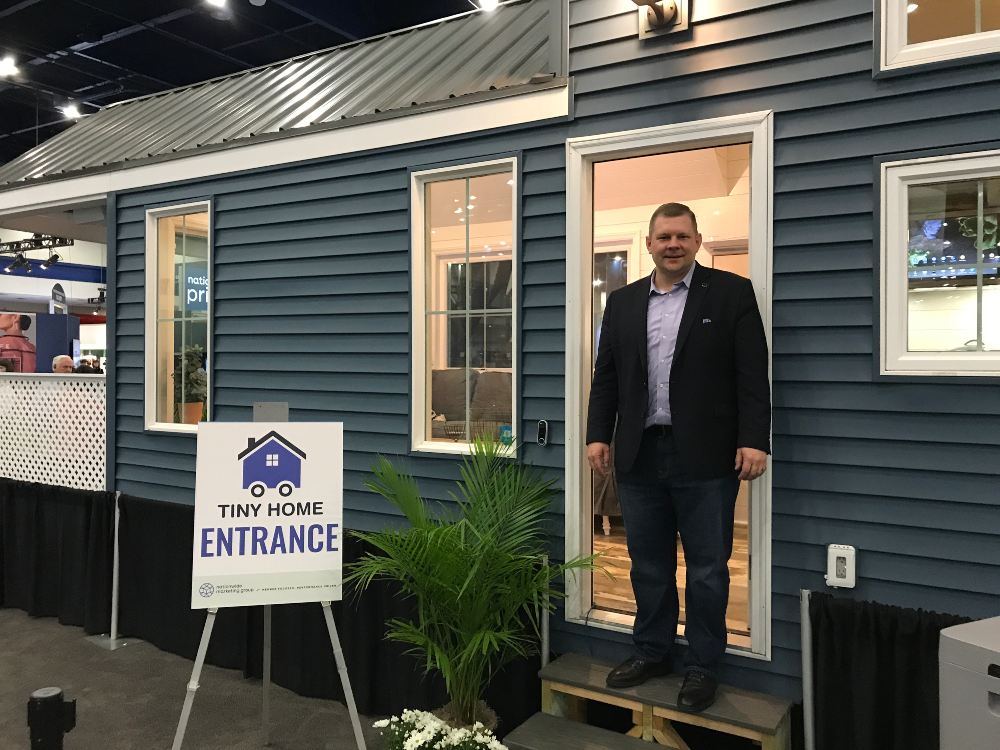 The NMG Tiny Home was 2 years in the making, the brainchild of Derek Matilla, vice president of merchandising for the buying group, which also includes the Home Technology Specialists Nationwide (HTSN) division. The home was built in just 6 months by Perch & Nest, a North Carolina-based tiny home construction specialist company run by Tom and Johanna Elsner. The high-tech tiny house was a special delight for the Elsners, who completed the project in August 2019.
"We've had cameras and automated lights in other tiny houses, but nothing this smart," says Johanna, speaking to NMG's Rob Stott as part of his regular podcast series for the buying group. "It was exciting to see this come together."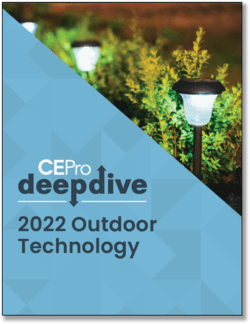 The 2023 CE Pro Outdoor Technology Deep Dive reveals unique set of impediments, including explaining pricing and interacting with outdoor-centric trades.
Get your copy now to take a "deep dive" into the trends and challenges of outdoor technology.
Download the report now!
She noted the biggest challenge of the design was accommodating the full-size appliances in the unit, which meant there was less room for storage. Matilla and the NMG team spent a day visiting Perch & Nest during construction and helped connect some of the technology.
The Tiny Home is loaded with GE appliances, including GE Profile refrigerator, range, hood and stacked washer/dryer unit. The entire home is controlled with GE Hub touchpanel. Other technology in the Tiny Home includes C by GE smart lighting, Philips Hue strip lighting, Google Nest security cameras and doorbell camera, Google Nest Hub voice control, LG 55-inch display, Sonos soundbar and subwoofer, and Klipsch indoor and outdoor speakers.
NMG tows the all across the country to various members' showrooms, as well as at its own PrimeTime events.
"We recently had it down at a member's open house event in Florida, and the crowds were amazing. There is no where else people can see all this technology in a tiny home," says Matilla.