Recently, during an episode of the CE Pro Podcast, a panel of noted industry video experts and evangelists that included Robert Zohn, president and founder of Value Electronics; Joel Silver, CEO and lead developer, Imaging Science Foundation (ISF); and Jason Dustal of Murideo, praised ultra-short-throw (UST) projectors as finally being viable solutions for high-performance video. It was like a scene from a classic gangster movie, and that UST products were now "made" and initiated as high-performance video solutions from the video gurus.
The stamp of approval for UST projection technology during the CE Pro Podcast from that noted trio is just another reason the technology is now a prime option for integrators to examine as they consider ways to bolster their AV installations.
Variety of UST Models from Leading Brands
Years ago, before the technologies driving UST products had fully developed, ultra-short-throw systems were more of a problem-solving solution for specific applications. Today, as Zohn explained, UST technologies have boasted major advancements, including dedicated red, green and blue lasers that help these products produce improved color capabilities.
"So, we have much better color fidelity color accuracy and fantastic color saturation; they produce 107% of BT 2020. No TV could even do that close, [and] we're seeing color saturation and color accuracy like we have never experienced before," noted Zohn. "[They are] doing it on 100- and 120-inch screens, so the experience is fantastic; they have 4K HDR [high dynamic range] capabilities, and they produce a brilliant high color volume."
Zohn's Scarsdale, N.Y., business, Value Electronics, has gained notoriety and credibility throughout the electronics industry for its annual 4K and 8K "King of TVs" evaluation event that measures to performance of today's TVs and other video products. Because of the rapid maturation of UST products, Zohn says the 2021 event was the first year Value Electronics' judges looked at UST products, too.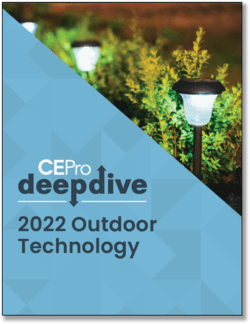 The 2023 CE Pro Outdoor Technology Deep Dive reveals unique set of impediments, including explaining pricing and interacting with outdoor-centric trades.
Get your copy now to take a "deep dive" into the trends and challenges of outdoor technology.
Download the report now!
Companies offering UST products include custom electronics category-leading manufacturers such as Sony, LG, Samsung and Epson, as well as other popular global brands such as BenQ, Optoma, ViewSonic and Hisense. The latter company arguably stole the show by winning Value Electronics' award for best product in the category, and its Laser TVs have provided one turnkey way for dealers to deliver big-screen UST entertainment.
Technology Progress Impresses Experts
Dustal, who participated in the Value Electronics event, affirmed Zohn's enthusiasm, mentioning that he even double- checked the color measurements he had taken because of how well the products measured.
Silver recalled participating in a similar UST product shootout in Asia shortly prior to the pandemic, and the renowned video expert is excited about the potential. "I gotta tell you, the progress in two years in the product category has been impressive," he said. "The manufacturers have made strides."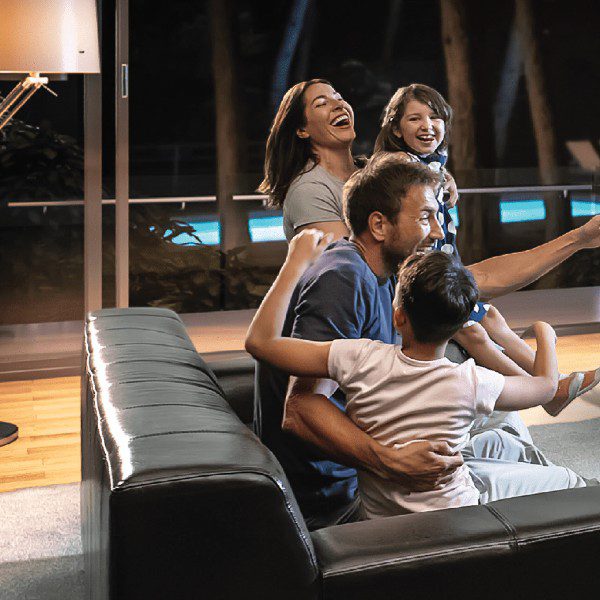 In addition to the performance these new-age UST projectors are delivering to homeowners, another important element of these products is the value proposition they provide. Many of these solutions, such as the Hisense offering, come as pre-bundled systems with a companion projection screen.
Manufacturers are often providing users a choice between 100- and 120-inch screens, and several of the manufacturers are bundling ambient light rejecting (ALR) screen material screens with their UST projectors to allow integrators to install these systems in a range of room environments without compromising too much picture quality.
Underscoring the bottom line of these value-minded products, most of these UST bundles carry MSRPs that range from $5,000 to $10,000. For comparison's sake, LED televisions that are 100 inches or larger still carry much more premium pricing.
Moreover, from an integrator perspective, these products can be much easier to install into existing home environments. They don't have the bulk, size or weight of expensive large-screen TVs. Plus, due to UST products' increasingly using laser light engines, homeowners can invest in systems and have years of maintenance-free, big-screen home theater without sacrificing performance