As we lead up to CEDIA Expo 2023, taking place at the Colorado Convention Center in Denver (Sept. 7-9), here's a look at what some leading companies tell CE Pro they are planning for their booths. David Cain, VP Sales & Commerce at Lenbrook Americas, details what's going on at Lenbrook's booth (#3516).
CE Pro: Can you briefly explain what products and services your company provides?
Lenbrook: "Lenbrook's hi-res audio solutions include award-winning audiophile brands for residential installation and enjoyment. NAD Electronics is the maker of storied amplifiers, while PSB Speakers and DALI Loudspeakers represent research-driven speaker design, and Bluesound are the backbone of network-connected high resolution multiroom audio streaming.
"Each of these brands offer a versatile range of configurations from invisible rack and in-wall solutions through to beautifully designed in-room showpieces that allow installers to easily customize audio experiences for even their most discerning clients.
"We are also the owner of BluOS, the platform that powers hi-res audio streaming across several premium audio brands, including our own."
CE Pro: Why did Lenbrook decide to participate in CEDIA Expo 2023?
Lenbrook: "We have been participating in CEDIA Expo for decades now and recognize its importance in reaching installers who use innovation and imagination in designing residential audio experiences for discerning clients.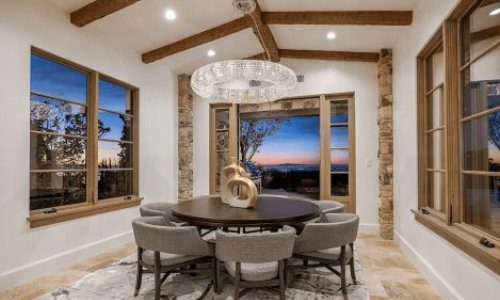 As a custom integrator, lighting is in demand. Effective communication, education and showcasing the value proposition of LED light fixtures in conjunction with integrative control systems are the keys to overcoming challenges and closing sales in this specialized market. Join us as we discuss the future of digital lighting and control with David Warfel from Light Can Help You and Patrick Laidlaw and Mark Moody from AiSPIRE.
Register Now! 
"How does your brand and its solutions fit into today's home technology market?
"We know from experience that today's installers are business savvy and looking for ways to improve their margins and reduce operating costs. Lenbrook's unique product mix means installers can deal with a single vendor to meet all their premium distributed audio needs.
"Our premium brand position also enables installers to make a value-added margin, making it worth their while. Our dealer-facing support hotline means that installers get priority technical support from our product experts."
CE Pro: What makes your product line unique in the marketplace?
Lenbrook: Customization is crucial and the most powerful tools that installers have in their arsenal are products that marry quality hardware with easy-to-use software and that is what our brands offer via the BluOS hi-res multiroom audio streaming platform.
All the brands we carry use BluOS as an ecosystem backbone and when integrated into or connected with our award-winning amplifiers and speakers, every use case from fully equipped home theaters to speakers for backyard parties is possible.
CE Pro: How does Lenbrook's product line help professional integrators grow their businesses?
Lenbrook: "Installers looking for ways to differentiate themselves should be looking to capitalize on the consumer trend of "premiumization." Middle-of-the-road generalist offerings in all categories are falling victim to this trend.
"Lenbrook's products are the premium and differentiated option, offering elegantly designed products that feature the latest technologies both in terms of sound quality and user experience. From nowhere else will you get modern and sleek Danish design (DALI Loudspeakers) coupled with top-of-the-line streaming amplifiers controlled with a smart phone (NAD Electronics)."
CE Pro: Is there any question that integrators should ask to get the most of their booth visit experiences?
Lenbrook: "NAD Electronics' CI 580 is always a crowd favorite as it allows installers to easily fit four zones of audio streaming into a 1U rack height. Bluesound is showing off its Powernode Edge, a versatile streaming amplifier that is so slim it can be mounted on a wall behind a TV (yes, it has an HDMI eARC input), so sleek it can sit on a shelf and fit into any décor, or if the situation calls for it, it will also fit neatly into a 1U rack height.
"DALI Loudspeakers is showing off the new Epikore tower speakers, which feature trickle-down patented technologies from the flagship KORE speakers, which launched last year to great acclaim.
"We are also very excited to be able to demonstrate the new BluOS 4.0 App, which is a long-awaited update to our platform that features huge improvements to the user experience."
CE Pro: Are there any promotional events that your company is holding during the show or training sessions that show attendees should be aware of?
Lenbrook: "We are featuring a series of commercial initiatives for AVRs and updating our CI dealer programs to make them even more rewarding for those that adopt and are loyal to the brands in our portfolio. Lenbrook is also participating in a Smart Stage Panel about room correction technology, alongside our partner, Dirac. Check it out on Friday, Sept. 8 at 3:25 p.m.!"
CE Pro: Pulling out your crystal ball, how do you see the residential technology market evolving over the next few years?
Lenbrook: "As technology continues to advance at a rapid pace, installers will be challenged with making things work together. Compatibility – and especially backwards compatibility – will become increasingly important and increasingly complex. Balancing that with the shift from centralized to de-centralized systems it will become increasingly important to remain flexible through the system design phase as technology evolves to offer more capability and provide clients with even more choice.
"AI is also on the cusp of delivering the 'smart home' experience that many have been truly waiting for and that also has to fit into the analog lives that many of us still enjoy."
If you enjoyed this article and want to receive more valuable industry content like this, click here to sign up for our digital newsletters!