Ordinarily, Joel Silver is a difficult person to catch even for a half hour.
But with the pandemic lockdown and travel restrictions, the Imaging Science Foundation founder and president isn't piling up his usual thousands of airline miles to hit the latest video-related happening but rather is stuck at home like everyone else.
Thankfully it provided CE Pro ample opportunity to chat with Silver about a broad range of topics involving home theater, video calibration, high dynamic range, training opportunities and more. The industry's leading video expert joined us as a guest on the latest CE Pro Podcast, Episode #7.
Adding to CEDIA/ISF Instructional Legacy
Anyone who's been in the custom electronics industry knows Joel Silver's name. He's a fixture at the CEDIA Expo and other events, leading seminars and courses, sitting in on panel discussions, etc.
And, of course, you can't miss seeing Silver – like Johnny Cash, he typically is dressed all in black.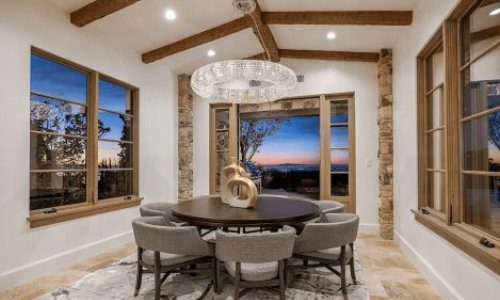 As a custom integrator, lighting is in demand. Effective communication, education and showcasing the value proposition of LED light fixtures in conjunction with integrative control systems are the keys to overcoming challenges and closing sales in this specialized market. Join us as we discuss the future of digital lighting and control with David Warfel from Light Can Help You and Patrick Laidlaw and Mark Moody from AiSPIRE.
Register Now! 
The CEDIA Lifetime Achievement Award recipient spends loads of time working with integrators via his Imaging Science Foundation, which has its own multilevel certification program for advanced video calibration.
"ISF certification brings together attendees from many different backgrounds," touts the ISF website. "We see home theater enthusiasts and HDTV manufacturing product managers, gaming creators and broadcast executives, and many AV dealers and distributors. Each will come away with an excellent perspective on delivering professional services for accurate and dependable electronic imaging."
You might think you know a lot about video calibration, but then go and check out Silver's sample seminar for one of his courses … and it's a 305-slide presentation.
If that whets your appetite for video system design and calibration training, keep an eye out soon for a new CEDIA/ISF course that Silver has been working on and hopes to roll out live online at the beginning of June.
"This will be an online class, it's everything you need to get started in calibration," he says of the Level I course, adding that the depth of instruction and the assistance he's had writing the curriculum will make it his best Level I course.
Levels II and III feature hands-on work that techs will get to start on immediately, he says, "because you'll have done everything you needed to get to the button-pressing stage online."
Video Streaming Matures as High-Quality Image Platform
Silver talked to us about the baseline services integrators should be providing as part of their home theater, media rooms and other video installations so customers are watching optimized systems.
Other pressing video topics we touched on in the CE Pro Podcast include the emergence of 8K and its impact on calibration; the way streaming services have changed video installations; today's more expansive color gamuts and HDR technologies; and resources and tools for integrators to receive video training.
For Silver, one of the major factors in how good a home theater's video will look depends on how reliable the infrastructure is to begin with, which these days is in the spotlight thanks to all of the streaming going on.
In fact, the improvement of streaming platforms for delivering quality-looking content even has Silver surprised by how much he's been watching it lately – not an easy admission for the video purist.
"Streaming's entertaining, and if it's entertaining enough where I'm not picking apart all the bandwidth issues and just enjoying the content it can be pretty damn good. A couple of years ago I wouldn't have admitted publicly I'm watching a stream," he says.
"We've got some pretty good-looking content, and the volume of people watching Netflix, Amazon, and all the others right now … we just did a little study on this and we gave up counting at 271 streaming services."
The implementation of HDR, Dolby Vision and such on the video side has created compelling video that clearly has become as accessible, if not more preferable to Blu-ray and Ultra BD discs.
Meanwhile, integrators must still address infrastructure and bandwidth requirements for designing high-quality systems, ensuring both wired (such as the latest HDMI spec and video distribution options) and wireless reliability.
Beyond that, there are other ways for integrators to show their value to existing and prospective video customers, Silver says.
"There's so much legacy product that's out there," he notes. "Just getting into the home, making sure everything's automated properly, making sure things are in the right sequence, making sure firmware updates are there, recalibrating the video.
"A lot of video systems will age, anything with a projector you should be checking it from time to time; flat panels you should at least be checking every six months to a year out … tell the customer point blank like Gov. Schwarzenegger, 'I'll be back.'"
Hear much more from the video man in black in this week's CE Pro Podcast. Subscribe to CE Pro's YouTube page to find previous podcast episodes.
If you enjoyed this article and want to receive more valuable industry content like this, click here to sign up for our digital newsletters!