When it comes to the home projection market, Sony is the benchmark for the entire industry. Doing its part to raise the performance level of its products to maintain its reputation, the company has just announced a trio of projectors that includes the VPL-XW7000ES.
The new Sony projectors up the ante for performance while making integrators lives' easier, while providing more value to consumers through the reduction of maintenances costs via laser phosphor light engines.
Starting at $6,000 for the 2,000-lumen VPL-XW5000ES, $12,000 for the 2,500-lumen VPL-XW6000ES, and $28,000 for the 3,200 lumen VPL-XW7000ES model, all three projectors feature the use of a trio of Sony's new 0.61-inch UHD native SXRD chips.  
They also incorporate Sony's X1 Ultimate for Projector processing, as well as its latest ACF lenses, and multiple HDMI 2.0b inputs that are capable of delivering low latency levels with content such as 4K at 60Hz.
Other features built into the new projectors include smaller and lighter chassis that are more installation friendly, as well as a choice of black or white finishes for the VPL-XW5000ES.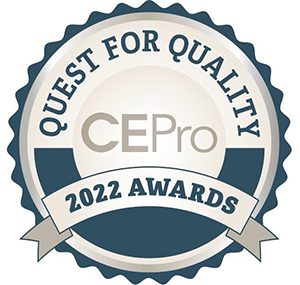 CE Pro urges integrators to recognize their suppliers that go above and beyond to deliver premium support and service. Cast your vote today to recognize the services (not the products) from your favorite manufacturers and distributors.
Cast your vote today!
Sony VPL-XW7000ES projector key features:
Rated to produce up to 3,200 Lumens of brightness
Laser phosphor light source and three 0.61-inch native UHD SXRD chips (3840 x 2160)
Sony's proprietary X1 Ultimate for Projector processing
Motorized lens with picture position memory
Sony Advanced Crisp Focus (ACF) lens with 70mm aspherical front lens and floating focus system
Two HDMI 2.0b inputs that handle 4K at 60Hz with just 27ms of latency
MSRP of $27,999
Improved Sony Projector Technologies
Before getting into the setup and experiences with the new Sony flagship projector, I would like to touch upon the X1 Ultimate for Projector Processor.
Sony says that its latest processing engine for projectors delivers real-time enhancements for each individual object that is on screen; Dual Database Processing, object-based HDR Remaster capabilities, Digital Contrast optimization, object-based Super Resolution, and its Dynamic HDR Enhancer.
The Dual Database Processing is said to utilize two image improvement databases to improve pixels for "real-time image clarity."
The Object-based HDR Remaster analyzes individual objects and adjusts the contrast to create greater image depth and textures that result in more realistic pictures. Sony's Digital Contrast Optimizer is said to contrast dark parts to project a firm black by detecting and compensating in advance for black floating.
One last item on the new technology to touch upon is the new Advanced Crisp Focus (ACF) lens.
This new Sony Aspherical lens system is said to make the focus area longer for improved clarity in the center and the corners of images.
The ACF lens employs two moving lens groups—floating group and focusing group—that corrects for the curvature that occurs when moving a lens for focusing by controlling these lens groups to produce clear images in the center and edges of the picture.
VPL-XW7000ES Projector Set Up
Setting up the VPL-XW7000ES projector didn't take long once I figured out some of the differences between this new generation product and past Sony products.
Unlike its recent products, the lens controls weren't on the remote. Instead, they were on the side panel of the projector.
So, after the 7000ES model, which is a bit smaller and lighter than the VPL-VW1025ES, was lifted from its box, I found it easier to handle and put into its installation location. From there, I plugged in a FIBBR fiber-optic HDMI 2.1 cable that runs from my Onkyo receiver, and lastly, I plugged in the power.
Using those lens controls I previously mentioned, I set the image position, size and focus. Next, I set some basic items in the projector's menu, which I accessed by simply pressing the "menu" button that's located in the center of the remote control.
Most of what I did was simply turn off the various image processing options and find a preset picture setting, and in my case I preferred the "Reference" option.
Later, just eyeing things up, I performed some quick adjustments to the VPL-XW7000ES' black levels, contrast, color and hue settings. I also engaged the MotionFlow processing in its low setting after seeing some motion judder in some of the images.
Those slight image adjustments made enough of a difference for my brief time with the projector that I was more than satisfied with how well it performed.
Not that I would recommend anyone pulling out a TV or projector straight from the box and walking away from it, but Sony and its products do deliver good images straight from the box. With some adjustments, the picture quality can be taken to a much higher level to achieve results that deliver the best images Hollywood can offer.
Watching content such as Netflix's Cracow Monsters and HBOMax's Tokyo Vice, I was impressed with how these streaming shows looked using the VPL-XW7000ES.
Colors were well saturated and rich, I didn't notice any image artifacts, brightness levels were good, and low-level image detail, especially on the show Cracow Monsters, which had a lot of dark, dimly lit scenes also looked very good.
More news from CE Pro: Top 5 Tech Trends for 2022: Ultra-Short-Throw Projection Technologies Mature
Another of the things that I appreciate about Sony's projectors and this is true of the VPL-XW7000ES is the overall balance the images deliver. Yes, the projectors produce noise-free images with accurate colors, but those colors as I said are rich and bright, and the image dynamics are broad without blowing out white levels or crushing black levels.
Broadcast content also looked good with tough-to-reproduce sports like hockey, which I like to use as a processing litmus test. The Sony passed this real-world test without any issues during a Bruins vs Capitals game I watched on live TV.
Moving on to watch the UHD disc version of Bohemian Rhapsody and the Blu-ray disc of Saving Private Ryan, I thought they really showcased the capabilities of this new Sony projector.
On the classic opening war scene of Saving Private Ryan, the brightness of the image and specific items like explosions and fire, along with the range of color detail of items such as Normandy's beaches, the soldiers uniforms, the wooden gun stocks, and hue of the concrete German bunkers made "D-Day" as realistic as can be expected from a Hollywood movie.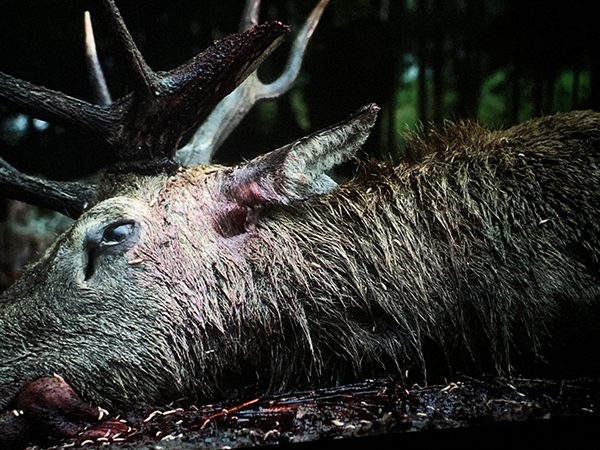 The only thing that will have to be taken into account for integrators is the warmup time it takes for the projector to throw an image.
From the time the on button on the remote is pressed until an image is displayed onscreen, it took roughly a minute of my time with the unit.
Integrators can setup macro commands to sync receivers, a room's lighting, and source components to turn on sequentially during this warmup period, but some people expect new, solid-state projectors to turn on and throw images instantly.
I will point out that I did have a demo, not-for-sale review projector, so production units may produce faster turn-on times.
Despite my relatively short time with the VPL-XW7000—I had the projector in my system for about two weeks—I was thoroughly impressed with the projector's total package, including its price.
Checking in for $12,000 less than the previous generation VPL-VW1025ES, and a few thousand more than VPL-VW915ES, the new VPL-XW7000 offers improved processing, increased brightness, and a smaller, lighter physical size and weight.  
Adding it all up, the new VPL-XW7000ES continues the legacy Sony has created in the modern world of home theater by providing integrators with a high-performance projector that is competitively priced.
To learn more about the VPL-XW7000ES Projector see the slideshow here. (please note the media images in the slideshow are compressed and are not full resolution images.)
See more images of the projector in action by clicking on the slideshow above.