Today's newest AV products create lots of opportunities for integrators to get the attention of the AV enthusiast in the home. But the growing home décor trend and the national obsession with HGTV and similar DIY networks make concerns about AV "blight" in the home a greater obstacle than ever. How can integrators accommodate multiple components, high-quality projectors and a big screen into more homes and not intrude on the décor of the home? The answer is what AV furniture manufacturer Aegis AV Cabinets calls its Trojan Horse Strategy, which is essentially when an integrator uses one purchase as a way to more attractively sell other key components.
In the case of Aegis, this comes from first showing the benefits of an AV cabinet, which can hide an ultra-short-throw (UST) projector in a slide-out shelf, as well as an area for the projection screen to be stored. In essence, the strategy combines the décor needs of the customer with the AV desires of the customer.
The company's family of cabinets can provide cooling as well as temperature-controlled racks, as well as the option to have the left, center, and right channel speakers built right into the doors. This again allows for the cabinet itself to be the main selling point while also adding in AV-friendly features that help bridge the gap between a room cluttered with technology and a room completely devoid of AV equipment.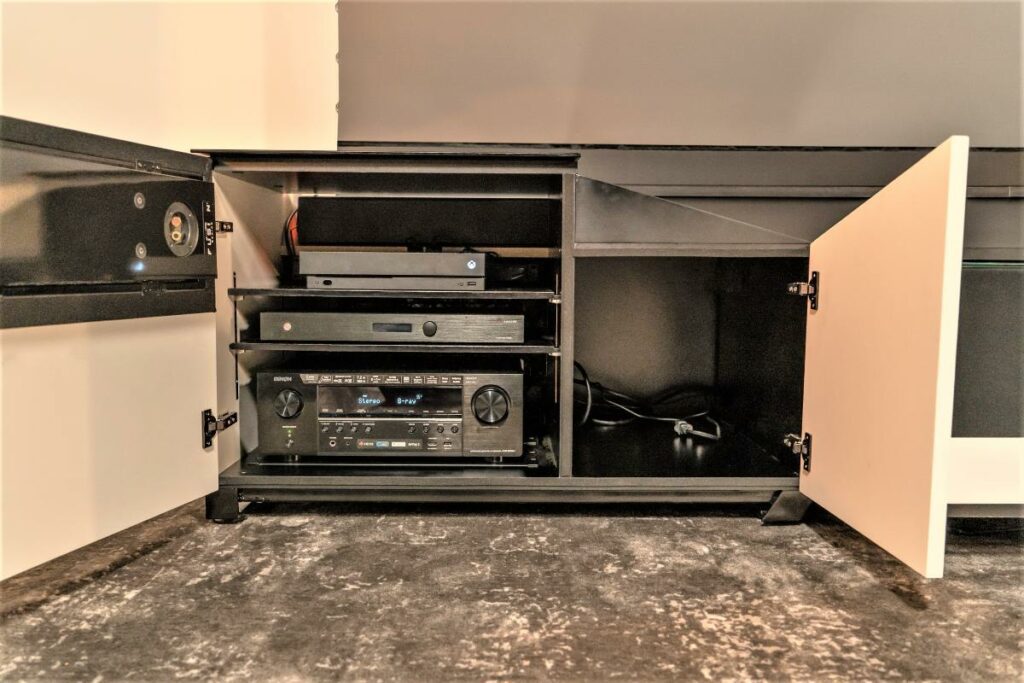 Here's the point: These clever Aegis cabinets hide all the gear needed for dramatic big-screen entertainment until the client wants to use it. The rest of the day it's simply a sleek cabinet up against the wall. The screen doesn't block the view through their windows or take up wall space unnecessarily, yet it contains what is needed for big-screen theater. It's called the Trojan Horse Strategy because these pieces of AV furniture hide all the gear so well. And as many AV enthusiasts know, a happy family is key to a happy life, so finding a compromise between AV tech and home décor is critical.
Interior designers are on board with the strategy too, with several sending comments to Aegis regarding what it was like working with integrators who chose to adopt its Trojan Horse Strategy.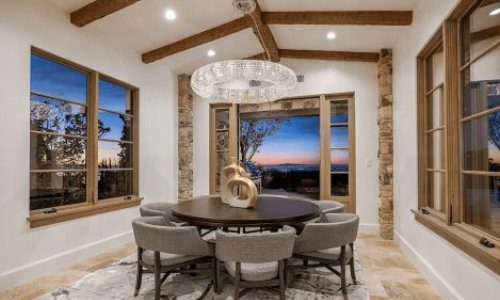 As a custom integrator, lighting is in demand. Effective communication, education and showcasing the value proposition of LED light fixtures in conjunction with integrative control systems are the keys to overcoming challenges and closing sales in this specialized market. Join us as we discuss the future of digital lighting and control with David Warfel from Light Can Help You and Patrick Laidlaw and Mark Moody from AiSPIRE.
Register Now! 
"We love exciting home theater set-ups," says one designer. "But we hate how they intrude on the room décor. The ability to hide the electronics and actually hide the 120-inch screen is absolutely genius."
Another designer was particularly struck by how easily and effectively AV-focused furniture could be incorporated into their designs, saying, "These cabinets open the door to our creativity in home design. With gear finally being hidden, we can fulfill our design and décor vision for clients with a cabinet finish to complement the plan for the room. And they still get the theater of their dreams."
AV Furniture Could Create Breakthrough Opportunity for Integrators
It's no secret that AV technology obsessions come in waves. Looking back through the history of consumer technology you can find certain products that created breakthrough selling opportunities for savvy integrators. For example, Kloss' Videobeam brought ultra-large video into the home, while CD technology made high-quality audio available to the masses.
All of these were catalysts to selling larger amounts of consumer electronics to consumers that appreciated the new solution. Now Aegis and other AV furniture companies are looking to do exactly that for large screen home viewing, especially now that larger screen TVs have taken a foothold as the preferred screen size for many consumers in recent years.
By taking advantage of AV furniture and the Trojan Horse Strategy, integrators can now solve customer concerns, provide great value and remove the issue of equipment intruding into their lifestyle.
If you enjoyed this article and want to receive more valuable industry content like this, click here to sign up for our digital newsletters!