CE Pro has been privileged to highlight the efforts of organizations that help injured military veterans live independently and more comfortably thanks to their homes' smart home technologies. Recently, the Wounded Warrior Project — a non-profit organization that helps veterans and active-duty service members — teamed up with the Gary Sinise Foundation as part of the Restoring Independence Supporting Empowerment (R.I.S.E.) program, which provides severely wounded veterans with specially adapted smart homes, on a particularly poignant project.
The goal was to build a R.I.S.E. home in the Wasatch Mountains region of Utah for Marine Sgt. Jonathan Blank, who — among other injuries — lost both of his legs to an I.E.D. in Afghanistan, and suffers from insomnia, migraines, and chronic pain. The Wounded Warrior Project called on integrator Advanced Integrated Systems of Tremonton, Utah to bring together myriad smart systems for the wounded veteran's home.
Lighting Control, Shading, and Network Are of Prime Importance
Of the technologies installed in Sgt. Blank's home — including AV distribution, control, security and surveillance, and HVAC systems — three of particular importance were lighting control, automated shading, and a powerful network to provide connectivity and deliver outstanding Wi-Fi coverage.
To combat his insomnia, automated shading was essential in Sgt. Blank's bedroom, where blackout shades would give him more flexibility and control over when he sleeps. For lighting, a sophisticated but easy-to-use system was required that could seamlessly integrate with shading and AV systems to create one-touch scenic presets.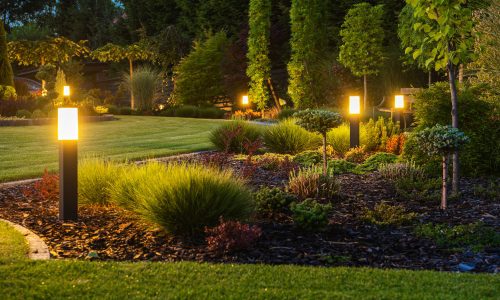 We are thrilled to present a lecture topic that delves into the connection between light and our surroundings, exploring how landscape lighting can transform a space from ordinary to extraordinary. Our keynote speaker, Janet Lennox Moyer, will share her extensive knowledge on the complexities of landscape lighting in design, commissioning, and maintenance and provide participants with the tools to identify good versus bad practices and techniques. Join us for an enlightening session that will unlock the secrets to success in landscape lighting design with one of the industry's most respected experts, Janet Lennox Moyer.
Register Now! 
To make control as simple and convenient as possible, the lighting and shading systems needed to be accessible from the same keypads, as well as an iPad that could move with Sgt. Blank throughout his home.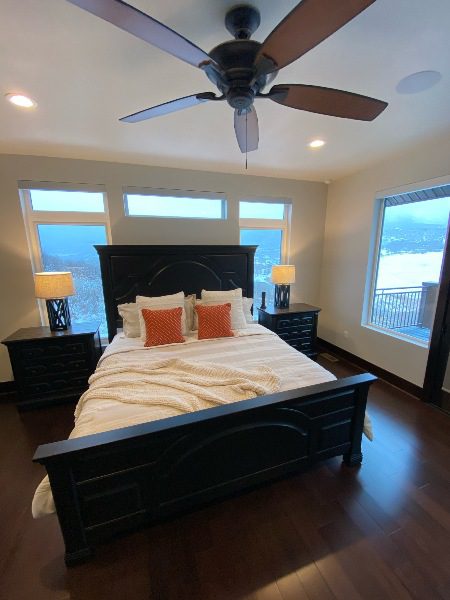 A final consideration in the installation was reliability. Not only did the lighting and shading systems need to perform flawlessly day in and day out, but so did the network working behind the scenes that they would rely on. To meet all of these requirements, Advanced Integrated Systems turned to Legrand and its Vantage, QMotion and Luxul brands for lighting, shades and Wi-Fi, respectively, that would work well within an Elan automation system.
"We chose Vantage lighting solutions and QMotion shading systems for this project because they check every box," says Blaine Christensen, co-owner of Advanced Integrated Systems. "They are known for providing reliable performance and can be incorporated into one-touch scenes with each other and even additional AV components. They also integrate seamlessly with the home's Elan control system, making iPad control possible."
The integrator notes that naturally with today's smart home and home entertainment solutions, the reliability of the Luxul devices for the home network coverage was a priority.
"In any smart home, it's the network that really brings the experience to life. While it can be annoying for anyone when streaming music or video cuts out, in this case the stakes were much higher. Sgt. Blank's quality of life would be affected without control over his lighting and shading systems," Christensen says.
Local Integrators Work to Create Bespoke Lighting, Control Scenes
Since making the control of the home easy and precise was of the utmost importance, control over the home's lighting is handled by Vantage's InFusion Controller II, while automated shading is provided by QMotion QIS ZigBee hardwired shades. Advanced Integrated Systems employed Blackout Flocké fabric in the bedrooms, and a 3% light-filtering fabric throughout the rest of the home.
Sgt. Blank operates his lighting and shading systems via a Vantage Equinox 41 touchscreen at the back door and EasyTouch II backlit modular keypads, which offer a sleek design and up to five programmable buttons.
Via the touchscreen and keypads, he can access a number of convenient scenes. For example, a "Pathway" scene takes advantage of a proximity sensor integrated with the Equinox 41 touchscreen. Upon coming home, a simple wave of his arm lights up the hallways, eliminating the need to use multiple light switches to illuminate his path. With the "Chill" scene, a single button press on an EasyTouch II keypad — or the iPad running Elan's iOS app — automatically dims all lights for a relaxed ambiance.
The home's network is centered around Luxul's dual-WAN Epic 5 wired router (ABR-5000), which delivers gigabit WAN-to-LAN speeds and secure remote access. The Epic 5 offers a full feature set, with capabilities that ensure proper network performance, scalability, and security, including firewall, QoS, virtual local area network (VLAN), and a virtual private network (VPN).
For AV-over-IP video distribution in the home, and to deliver power and network connectivity to in-wall keypads and other devices, Advanced Integrated Systems chose Luxul's AMS-4424P 26-port/24 PoE+ stackable Layer 2/Layer 3 managed switch, featuring Self-Healing with PoE Auto-Recovery and PoE Power Scheduling.
Two XAP-1510 wireless access points (APs) — which utilize 802.11ac 3×3 dual-band technology with beamforming to deliver data rates up to 1900 Mbps — provide WiFi connectivity. With more than one access point, Luxul's XWC-2000 wireless controller was incorporated to provide easy setup and centralized deployment. The controller also features Luxul's Roam Assist technology, which ensures seamless roaming of mobile devices.
"We're proud to have helped provide Sergeant Blank with a home that will forever change the trajectory of his life; it's a tremendous gift from the American people and corporations like Legrand," says Christensen. "He is enjoying the amazing amenities his new home provides and loves how it gives him the ability to do things that haven't always been easy for him. The Pathway scene is a perfect example. Vantage, QMotion, and Luxul were instrumental to the project's success, and the Legrand team helped in every way possible to make sure we were able to give Sergeant Blank the control he needs."
If you enjoyed this article and want to receive more valuable industry content like this, click here to sign up for our digital newsletters!