Jason Nelson, manager at RCA Integrated Systems in Windsor, Calif., understands the importance of a solid networking foundation to the performance of smart lighting, HVAC, AV, automation, and security systems in luxury residences. He's been in the industry for years, designing and deploying a variety of technologies into high-end homes, and has witnessed the profound impact the network has on every aspect of a digital lifestyle.
"The quality of the network can make or break the end-user experience — from conducting Wi-Fi calls on a smartphone to downloading 4K video to a media streamer," he says.
"Our affluent customers have no qualms about investing in the best technologies on the market, but then also expect them to function flawlessly and without fail. … For a business like ours that relies largely on word-of-mouth referrals, one bad experience can be detrimental."
High-End Home Necessitates Enterprise-Grade Access Networks Solution
Networking, therefore, comes standard on every home tech proposal submitted to prospective customers. "It has to be there, on every project, without question," Nelson notes. And not just any run-of-the-mill networking system.
"We've found that Access Networks' Custom Core System is one of the best networking solutions on the market that can deliver the speed, range, and cybersecurity requirements of the large, demanding, bandwidth-intensive projects we typically handle."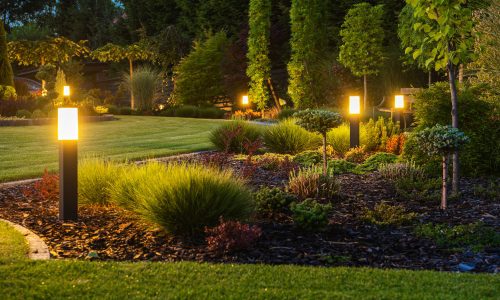 We are thrilled to present a lecture topic that delves into the connection between light and our surroundings, exploring how landscape lighting can transform a space from ordinary to extraordinary. Our keynote speaker, Janet Lennox Moyer, will share her extensive knowledge on the complexities of landscape lighting in design, commissioning, and maintenance and provide participants with the tools to identify good versus bad practices and techniques. Join us for an enlightening session that will unlock the secrets to success in landscape lighting design with one of the industry's most respected experts, Janet Lennox Moyer.
Register Now! 
Nelson offers the following example of a typical network-intensive home tech project:
Spanning 12,000 square feet and replete with more than 300 smart, connected devices, this fully integrated smart home recently completed by RCA Integrated Systems required an expansive, state-of-the-art networking solution, "on par with what you'd find in a commercial office building," says Nelson.
The owners requested the full gamut of advanced technologies, including automated and app-controllable shading and lighting, HVAC, swimming pool, and security, plus whole-house, high-res AV distribution, a cutting-edge home theater and office, and every possible means of control — voice, keypads, touchscreens, tablets, and smartphones.
RCA's installation includes a Savant home automation system; 27 audio zones with Stealth Acoustics, James Loudspeaker, and Burwell & Sons speakers; Axis Communications surveillance system; and 2N access control system among the extensive high-tech wares.
"There's no way a consumer-grade network could support this many devices and this much Wi-Fi activity without bottlenecks — something the owners wanted to avoid at all costs," Nelson says.
Custom VLANs Maintain Smooth Flow of Wi-Fi Traffic
Managed by Access Networks' ARCC cloud-based controller, this home's heavy Wi-Fi traffic flows smoothly. AV signals reach their intended destinations without latency. Commands travel to lights, thermostats, home theater equipment, and other devices without roadblocks or wrong turns.
Hi-res audio and video files download to smart TVs and speakers in seconds, not minutes. Business calls via Wi-Fi and Zoom are quick to connect and stable throughout.
All the while, the Custom Core System protects the equipment from viruses and hackers via its integrated router featuring an advanced Sophos firewall.
"With the Custom Core System working in the background, it all just happens transparently. All the owners notice is that their technology is working, and working well," Nelson says.
RCA Integrated Systems enhanced the network performance of the Custom Core System further by segmenting the Internet traffic into three custom VLANs: one dedicated for AV equipment, another for the electronic subsystems, and a third for mobile devices.
"Just as vehicles driving in different lanes on a highway, Wi-Fi signals move more efficiently throughout a home when they can travel in different VLANs," Nelson explains. "Thanks to the ability to partition bandwidth, what may have taken the owners four hours to download a film into their Kaleidescape movie server now takes just 15 minutes."
The Custom Core System also maintains operational efficiency through its smart switching capabilities. Should Internet service from the owners' main provider go down or experience problems, the Custom Core System shifts automatically to a secondary ISP. "The owners never even know there's a problem," Nelson says.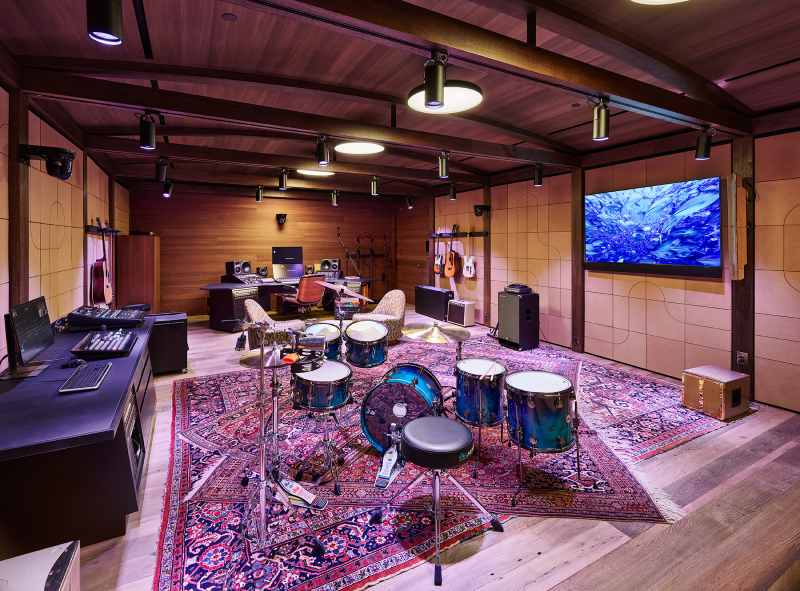 The owners also don't notice the remarkable level of IT support being provided behind the scenes. Nelson is the first to admit that RCA Integration Systems' forte is systems integration, not IT. Instead, RCA Integration Systems draws upon the expertise of Access Networks' dedicated team of IT engineers to help design, deploy, and service customers' networking systems.
Based on parameters provided by RCA Integrated Systems (home size, project scope, etc.), the Access Networks team develops a networking plan, down to the locations of the access points.
For this home, they recommended more than a dozen Wi-Fi 6 APs. Two access points reside outdoors, and the system employs two each of Access Networks' 12-, 24- and 48-port ICX switches. RCA Integration Systems refers to the networking blueprint during the installation of the network, which streamlines workflow and manpower significantly.
"There's no guesswork, no complicated setup, the network is ready to deploy. We plug it in and with a few minor tweaks, it's up and running. No IT experience required," Nelson says.
Should problems arise, like a networked device falling offline, proactive Live Monitoring included with the Custom Core System sends an email alert to both RCA Integration Systems and Access Networks, identifying where and when the issue occurred.
The ARCC cloud-based controller provides even greater visibility and remediation of the network, allowing them to resolve situations quickly and efficiently from anywhere.
View many more images of this huge installation in the slideshow above!
If you enjoyed this article and want to receive more valuable industry content like this, click here to sign up for our digital newsletters!