Atmos Home, a Tampa, Fla.-based provider of smart home control systems and accessories, has debuted its AtmosControl smart home hub, which aims to differentiate itself from mass-market voice control solutions by locally deciphering commands without sending voice recordings to cloud-based servers.
The AtmosControl is a plug-and-play, platform-agnostic smart home hub that combines Wi-Fi, Bluetooth, ZigBee, Z-Wave and infrared with voice, touch, smartphone and gesture controls.
Unlike voice-controlled smart home hubs such as Amazon Echo and Google Home that require assistance from cloud-based servers in order to detect and decipher commands, AtmosControl keeps everything local. Voice commands are not recorded and then uploaded to cloud servers to interpret the speech, then sent back to the device to execute the command. The company explains its solution in a comparative video with Amazon and Google in this YouTube video.
Thus, the device reduces potential security gaps and its functionality is not limited by its ability to connect to the internet. Atmos Home intends to differentiate itself from "custom home automation competitors [like Josh.ai] that only target high-end homes with costly installations," according to the company, with its price point, which has not been revealed.
Atmos Home has raised $1.2 million via crowdfunding in addition to a $1 million investment from Luminance Brands, a strategic partner. The system is designed and built in the United States.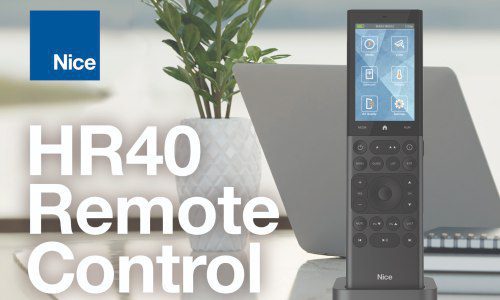 Remote controls continue to evolve at a rapid pace. The days of integrators providing remote controls simply for the TV have migrated to full home automation control of lights, shades, security, HVAC and audio/video in a single form factor. Join this free one-hour CE Pro webinar to hear from a panel of experts who will delve into finding the right remote that can effectively control all the subsystems in a home and empower consumers to customize the solution, while at the same time allowing integrators balance their service requirements.
Register Now! 
The Atmos Home team is composed of industry experts in hardware design, product development, production and scaling growth. Atmos Home is the brainchild of Mark Lyle, founder, CTO and product development director. Chris Ladwig, co-founder and chief design officer, is a multi-award winning product and brand designer. John Boone is an industrial engineering manager who has dedicated several years to the profession with major accomplishments and products used by NASA.
"Digital assistants such as Amazon Alexa in many cases are being used for smart home device control. Many users are not even aware that these devices' microphones are always on and recording them, and that many times these recordings are being listened to by employees of the companies that make them. This is a huge privacy issue," states Lyle.
"Until now, the technology did not exist to recognize more than a few basic commands in an edge computing application, without sending voice recordings to the cloud."
The AtmosControl Smart Home Hub is expected to be available in Q4 2020.