Sound United has officially rebranded as Masimo Consumer. Masimo acquired the Sound United brands, which include Marantz, HEOS, Denon, Classé, Polk Audio, Bowers & Wilkins and Definitive Technology, in February 2022. More recently, Masimo announced it would be expanding the HEOS platform into its large healthcare division. Blair Tripodi, Chief Operating Officer, Masimo Consumer, spoke with CE Pro about the changes at the company and what lies ahead.
CE Pro: Why did the executive team behind the Marantz, HEOS, Denon, Classé, Polk Audio, Bowers & Wilkins, and Definitive Technology brands decide to rebrand the group from Sound United to Masimo Consumer?
Blair Tripodi: The corporate evolution began last year in April and the name Masimo Consumer encapsulates the entire consumer division for Masimo. This division oversees the legacy Sound United audio business and brands, and now includes Masimo's expansion into consumer health. Our collective division and company aspirations are to improve lives beyond the way consumers experience sound, and continuing with the legacy name didn't encapsulate everything we're setting out to accomplish.
CE Pro: How if any impact will the rebranding have on custom integrators that carry the brands?
Tripodi: Little to no impact on our dealer partners. As the Masimo Consumer division continues to grow, the end consumer will remain at the center of our combined focus, across audio and health. We will bring additional innovation to consumers through our dealer family by combining Masimo's 30-year expertise in signal processing and non-invasive monitoring with the world-class acoustic engineering from our audio businesses. Our audio brands will continue to operate individually, as they possess the value and trust desired by our consumers around the world. In doing so, we will remain a go-to leader offering a one-stop audio portfolio for current and future dealers.
CE Pro: Masimo Consumer's brands offer solutions that range from amplifiers and receivers to architectural loudspeakers; how important is the custom electronics market to Masimo Consumer in 2023 and beyond?
Tripodi: The existing audio market, which is inclusive of custom integrators, is a vitally important area for Masimo Consumer. We see tremendous opportunity to continue driving innovation up and down the category. In addition, we're excited about creating new consumer experiences through sound and at the same time improving the lives of consumers by combining our legacy in home audio with Masimo's expertise in non-invasive monitoring. It is absolutely imperative that we continue to grow and nurture this section of the roadmap to facilitate those relationships.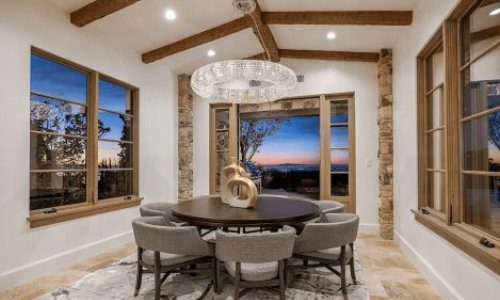 As a custom integrator, lighting is in demand. Effective communication, education and showcasing the value proposition of LED light fixtures in conjunction with integrative control systems are the keys to overcoming challenges and closing sales in this specialized market. Join us as we discuss the future of digital lighting and control with David Warfel from Light Can Help You and Patrick Laidlaw and Mark Moody from AiSPIRE.
Register Now! 
CE Pro: HEOS was an important acquired technology platform to Masimo and its core business of medical devices. Could we see Masimo entering the emerging wellness category that is building through technologies such as circadian lighting and indoor air quality?
Tripodi: The current focus for the HEOS platform in the health and wellness segment is to give users the ability to capture secure, continuous health data throughout their home and share it with clinicians and loved ones. In December, HEOS expanded to be more than just a music resource by proving users an always-on connection to the Masimo Health secure cloud through select Masimo personal products and our Denon Home line of HEOS-enabled audio products. This is just the first step in connecting the hospital to the home.
CE Pro: With Denon and Marantz announcing new products to address home theater, can we expect new solutions from a brand like Classé for today's two-channel stereo?
Tripodi: Classé has earned a coveted position among the very highest segment of audio brands worldwide and will continue to advance its performance with an exciting product portfolio. Perhaps not exclusively, the focus will remain dedicated to the stereo two-channel listening market with updates to our Delta PRE platform later this year. As we meticulously engineer our next generation of equipment, we will continue to be focused on satisfying discerning listeners' most demanding requests.
CE Pro: What can dealers expect in the way of loudspeakers from Definitive Technologies and Bowers & Wilkins this year to address home theater, multiroom audio, stereo and even commercial possibly?
Tripodi: The Definitive Technology and Bowers & Wilkins brands will continue to push the envelope in the loudspeaker category through innovation, performance and design. Dealers have already begun to get a sense of what's to come with both brands and let's just say, it's going to be an exciting year.
If you enjoyed this article and want to receive more valuable industry content like this, click here to sign up for our digital newsletters!