It's an exciting time for HDMI-related products, and Metra Home Theater Group will be showing a slew of them at Integrated Systems Europe, being held in Amsterdam Feb. 11-14.
Following up on products launched at CEDIA Expo and CES, MHTG will be taking their new wares to European integrator attendees at booth 1-Q80 of ISE 2020. The company will highlight HDMI cables with 48Gbps bandwidth, 8K products, next-generation HDMI electronics and more.
Installation Support for Increasing 8K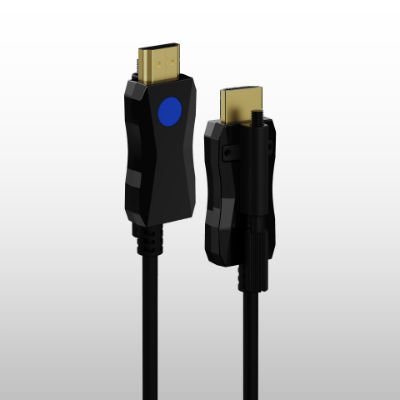 The company has its eyes set on 8K as the format becomes increasingly more common. MHTG's new offerings will aid integrators' efforts to install seamless solutions for video customers with the latest reliable infrastructure.
"8K was everywhere at the CEDIA Expo and CES and we're expecting it to be another big theme at ISE," says Jessy Crabb, general manager, Metra Home Theater Group.
"While TV manufacturers are debuting more and more 8K displays, we're excited to showcase the latest technology in cables and electronics that will help integrators provide a home theater experience that will perform up to its true 8K potential. Additionally, we are still providing reliable solutions for 4K AV distribution and next-generation electronics that solve today's HDMI problems."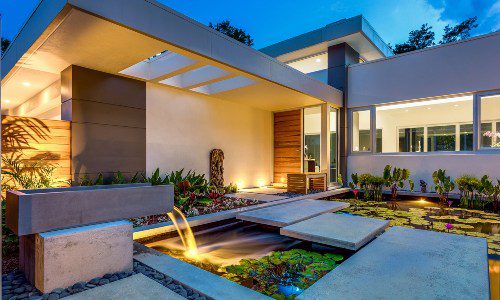 Landscape and architectural lighting create a magical and elegant ambiance for homeowners. The outdoor lighting industry has always been a phenomenal one and continues to grow in popularity. Now is the ideal time to learn more about this rapidly growing and highly profitable industry. Join our panel of esteemed lighting experts that will dive into why it's time for integrators to rethink their role in the outdoor lighting industry.
Register Now! 
MHTG's new Velox fiber HDMI cables with Ethernet support 48Gbps for 8K and even 10K content up to 100 meters, the company notes. The 100-meter cable was previewed at January's CES in Las Vegas with a true 8K signal generator and will be on display at ISE.
The company points to ultra-premium construction and high-tech engineering to handle the demands of higher bandwidth content in long runs. Multi-layer shielding prevents electromagnetic interference, MTHG adds, maximizing noise isolation and protecting components from HDMI ultra-low speed emanations.
Metra's Velox EHV-HDG2 series will be available soon in lengths from 10 to 100 meters (32.8 to 328 feet).
More for Multi-Display Users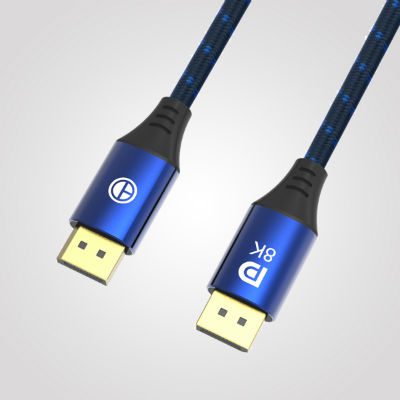 A live demo of MHTG's new 4×1 HDMI Multi-Viewer will be at the ISE booth. The CS-4X1MVU shows up to four sources with different content on a single display, with multiple split-screen viewing modes available. For example, viewers can watch multiple sports games on one screen, look at a computer display and a Blu-ray player at the same time, or show both a video game and a cable box on their TV, the company explains.
Additionally, a key feature of the Multi-Viewer is the ability to select which input's audio is sent to the display. The inputs and output support 720p, 1080p, 1440p and 4K@30Hz.
MHTG is also showcasing its new series of Helios 8K DisplayPort gaming cables that feature zero latency at ISE. These 8K cables are designed to provide an ultra-fast response time for serious gamers with unprecedented picture quality. The cables will be available in retail packaging with lengths of 3, 6 and 9 feet and connect to high-frequency gaming monitors to work with video resolutions ranging from HD to 8K.
They support audio pass-through for uncompressed digital 7.1, 5.1 or 2 channels. Keeping in mind gamers who use multiple screens, the cables also facilitate multi-monitor configuration with a Display Port 1.4 cable and provide backward compatibility with a DisplayPort 1.2 cable.
HDMI Tools and Troubleshooters
In terms of next-gen HDMI electronics at its ISE booth, Metra will feature an HDMI surge protector, All-in-One-Correction Tool and EDID Regenerator that now support 24Gbps.
The HDMI Surge Protector (HDM-SP3) protects AV systems comprised of HDMI enabled electronics from up to 8,000-volt spikes of electrostatic discharge through Coaxial, Ethernet, and Serial data ports.
The HDMI All-in-One Correction Tool (HDM-AIO2) instantly fixes most of the common HDMI problems that installers experience in today's home theater systems. It now has a smaller footprint and lower price tag, along with a redesigned circuit board to increase efficiency and provide faster input switching, according to MHTG.
Black screens, long sync times, audio dropouts, and more can be prevented by installing the Junior3 (HDM-JR3) EDID regenerator to increase compatibility and minimize failures between HDMI enabled devices.
A new EDID Blocker (HDM-EDIDB) blocks the EDID stream when integrating video surveillance DVR/NVR devices into a distributed HDMI system when more than one display is used, the company explains.
MHTG's new HDMI matrixes at ISE will spotlight easy AV distribution. A 4×4 and 8×8 HDBaseT HDMI Matrix product can scale video content at different resolutions to different displays. "Unlike traditional matrixes, these will not default to the lowest resolution in the system, allowing legacy and new 4K technology to co-exist without sacrificing high-quality content for 4K capable displays," the company states.
Additional 4×4 and 8×8 HDMI matrix models provide quick switching features that will reduce user wait time when changing content/channels. All four of the new matrixes include pre-built drivers for the most commonly used control systems, Metra says.
Finally, MHTG's new fiber HDMI extender (CS-HDFBREXT-VLC) supports resolutions up to 4K@60Hz HDR. This product allows an installer to extend an HDMI signal up to 300 meters over a single strand of multi-mode OM3 fiber optic cable with LC connectors while still maintaining 4K/HDR resolution at 18Gbps.
If you enjoyed this article and want to receive more valuable industry content like this, click here to sign up for our digital newsletters!