Forget about 8K… are you ready for 10K already? Metra Home Theater Group (MHTG) is showcasing a new series of long-distance ultra-high-speed Velox fiber HDMI cables at CES 2020 that are engineered with an expected bandwidth capability up to 48Gbps for 8K and 10K content. Yes, 10K.
As integrators know, the HDMI Licensing Group has yet to officially release the Compliance Test Certification (CTS) for HDMI version 2.1. So Metra and other manufacturers will confirm their specifications after the CTS for HDMI 2.1 has been released and the cables can be tested and certified.
The EHV-HDG2 Series from Velox will be available in lengths from 10 to 100 meters, or 32.8 to 328 feet and on display at booth 11435 in the Central Hall.
"8K is the big talk of the AV and home theater industry, but getting there will be a challenge for integrators," says Jessy Crabb, general manager of Metra Home Theater Group. "While we are still waiting on the official CTS to be released, we know that the massive increase in bandwidth required for 8K has posed a serious problem for systems with long-run cables.
"Metra Home Theater Group has been working hard to develop new technology to resolve this and is excited to show integrators the next generation of premium Velox fiber HDMI cables at the 2020 CES Show. This new series will allow integrators to provide solutions engineered for the future of high-end, longer run home theater systems that will require 8K performance. For systems with passive HDMI cables already in the wall, our HDM-GA2 Gigabit Accelerator, which can upgrade cables to 48Gbps*, is another tool we will be showcasing at the 2020 CES Show."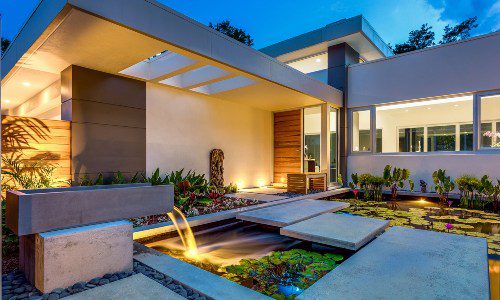 Landscape and architectural lighting create a magical and elegant ambiance for homeowners. The outdoor lighting industry has always been a phenomenal one and continues to grow in popularity. Now is the ideal time to learn more about this rapidly growing and highly profitable industry. Join our panel of esteemed lighting experts that will dive into why it's time for integrators to rethink their role in the outdoor lighting industry.
Register Now! 
A production sample of this series was first shown at the 2019 CEDIA Expo and given a live bandwidth performance test by DPL Labs at Metra Home Theater Group's workshop. Now, the final version of this cable will be at CES and is expected to ship soon.
Product Specifications:
Expected capability of 48Gbps* bandwidth for uncompressed ultra high speed video performance
Expected capability to support up to 10K resolutions, designed at 12Gbps per channel x 4 channels*
Includes ethernet
Supports all color subsampling
Supports Dynamic HDR
Backward compatible with HDMI 2.0, HDCP 2.2 and all earlier versions
24K gold plated corrosion-resistant contact connectors
Multi-layer shielding to prevent electromagnetic interference, maximizing noise isolation and protecting components from HDMI ultra low speed emanations
Input impedance of 100 ohms
CL listed for in-wall installations and powered with USB on display side
The Velox ultra-premium product line from Ethereal Home Theater will be in booth 11435 in the Central Hall of the Las Vegas Convention Center at CES from January 7-10, 2020.
If you enjoyed this article and want to receive more valuable industry content like this, click here to sign up for our digital newsletters!