It was two years ago when the Home Technology Specialists of America (HTSA) first introduced its members and the industry as a whole to the lighting fixture business. Since then, the buying group has continued to make strides, with its members specifying millions of dollars' worth of fixtures already. Lighting is just one key initiative of the group, which is gathering next week in Phoenix for its annual spring meeting.
Executive director Jon Robbins tells CE Pro the lighting fixture initiative is doing really well.
"We are still in the process of feeling our way out for who are the right vendor partners to be affiliated with; however, it has not stopped us.
"We've established some relationships, including one with DMF Lighting. We have some announcements coming up with some new affiliations. Originally, we had an affiliation with Ketra, which was acquired, and the affiliation did not carry over.
"That has not stopped us from educating our members. We've installed and specified millions of dollars of lighting fixtures thus far. We anticipate it's just going to exponentially grow. Along with that comes our responsibility for making sure that our members really understand what they're doing in space," he says.
Robbins points to how HTSA is leveraging special projects coordinator Tom Doherty's expertise in the category to guide its members.
"He has kind of spearheaded and taken responsibility in making sure that our members get educated," comments Robbins.
ALA Collaboration: 3 Levels of Certification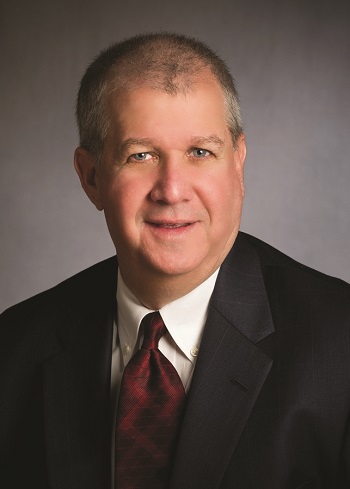 "We've installed and specified millions of dollars of lighting fixtures thus far. We anticipate it's just going to exponentially grow."
— Jon Robbins, HTSA
HTSA's collaboration with the American Lighting Association (ALA) is a key driver of the buying group's push into the lighting fixture business.
"More than half of our members have a certified lighting specialist on staff. We are well on our way to having those same 50 members be authorized ALA lighting consultants, which is the next level of education. That requires even more intensive education," says Robbins.
"The next step after that is lighting designer. During 2018, we did a whole lot of training to get members set up as certified lighting specialists. Now in 2019, we're well on our way to moving towards the lighting consultant tag.
"At the same time, we will be beginning another batch of people to be set up as certified lighting specialists," he notes
In regards to requiring an electrical license to succeed in lighting fixtures, Robbins says it is not compulsory, although many HTSA members have a licensed electrician on staff.
Read Next: Home-Technology Industry Braces for Tariff War—Are You Prepared?
Even after two years, Robbins still gets darn right giddy with excitement when he discusses the ongoing lighting initiative.
"Lighting fixture continues to get me most excited. This is a constant learning experience. It is such a different business. We didn't get into the lighting business just to create incremental revenues in a new segment. That was not the motivating factor in the beginning.
"The motivating factor of getting into lighting was to get our legacy A/V businesses into the conversation earlier with builders, designers, and architects. We are engaged with those groups far earlier than we ordinarily would if we were just talking automation and A/V," says Robbins.
In addition to the ongoing lighting program, the HTSA spring meeting in Phoenix will have members discussing the group's entrepreneurial training program, how to connect with Millennial customers, and energy automation as a new potential product category.