One of the most auspicious careers in the custom electronics industry will soon be coming to an end as Frank Sterns, president for Polk Audio and Definitive Technology brands at Sound United, has announced his plans to retire at the end of 2022. A wine connoisseur, Sterns undoubted will have many bottles of wine awaiting him after his departure.
"Well, it's official. After 42 years, I have decided to retire effective at the end of this year," says Sterns, who among his many attributes is known for his soothing voice that oozes relaxation and puts everyone at ease. "It's been one hell of a ride and I'm incredibly humbled to have been a part of so much audio/video history."
Sterns' industry legacy of leadership is hard to match. In 1983, he started his career at The David Hafler Co. helping to launch the brand into the pro audio business. From there, he ascended to the role of GM/vice president of sales and marketing for Acoustat, which was sold to Rockford Corp. in 1986. That same year he became the national sales manager and product marketing manager at Harman's Infinity Systems speaker division where he tripled the company's sales during his 6-year tenure and became a founding member of CEDIA.
Starting in 1992, Sterns served for the next 18 years at Niles Audio Corp., where he was rose through the ranks to become president and CEO, following a run as executive vice president and vice president of sales. There, he oversaw the sale of Niles to Nortek in 2005.
After stepping away to run his own wine vineyard from 2006 to 2013, Sterns was back in the industry as the vice president of AV specialty/custom integration for Sony Electronics where he focused on sales of Sony's premium 4K TV, projector and ES audio receivers through a network of factory authorized premium AV retailers, custom integrators and custom distributors. He was instrumental in Sony's renewed success in the CI channel having more than quadrupled sales in 6 years and culminating in Sony being named No. 1 brand among CI professionals for TV, Projector, AV Receiver and Blu-ray by CE Pro 100 Brand Analysis for many years. He joined Sound United in 2019.
"I would especially like to thank my colleagues at Masimo Consumer/Sound United. These past three years have been among the most exciting and rewarding years of my career. What we have accomplished is such a short period of time, and through the pandemic, is truly remarkable," he notes.
"Going forward, my plan is the work as hard on enjoying awesome new adventures as I have on my career to this point. I'm fortunate to be in excellent health and I plan to make the most of it while I'm able. There are lots of mountains to ski and road to bike (and bottles of wine to drink!)"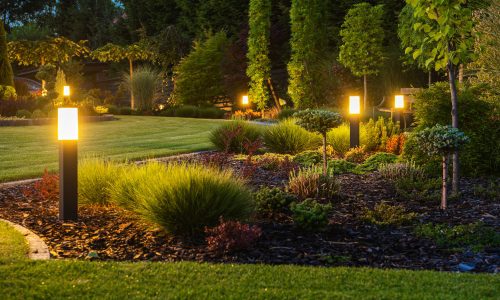 We are thrilled to present a lecture topic that delves into the connection between light and our surroundings, exploring how landscape lighting can transform a space from ordinary to extraordinary. Our keynote speaker, Janet Lennox Moyer, will share her extensive knowledge on the complexities of landscape lighting in design, commissioning, and maintenance and provide participants with the tools to identify good versus bad practices and techniques. Join us for an enlightening session that will unlock the secrets to success in landscape lighting design with one of the industry's most respected experts, Janet Lennox Moyer.
Register Now! 
Sterns teased that he may not able to harness his pent-up energy however.
"Will I be back in business at some point? If I'm totally honest with myself, it will be tough to stay away. So I will sign off with a 'see you later' as opposed to 'goodbye," he wrote on his LinkedIn profile.
Sterns is a member of the Audio Board of Directors at the Consumer Technology Association (CTA); the Board of Directors of Azione Unlimited; and as a Board Member of the Home Technology Association. Among many other accolades, he was named a member of the CE Pro Masters in 2013.


If you enjoyed this article and want to receive more valuable industry content like this, click here to sign up for our digital newsletters!