Sound United LLC, has announced the addition of Frank Sterns as senior vice president of commercial operations – Americas effective Jan. 6, 2020.
Sterns, who previously served as vice president, A/V specialty/custom integration at Sony Electronics, will be charged with growing Sound United's revenues across all brands and channels throughout the U.S., Canada and Latin America, in addition to streamlining operations and improving Sound United's brands' go-to-market strategies.  
Sound United's brands include Denon, Marantz, Polk Audio, Definitive Technology, Classé and Boston Acoustics, and through Sterns' more than 30 years of experience, Sound United will lean on the custom installation market veteran to grow its brands presence in the custom space.
"As we continue to expand our business in the Americas and explore new and dynamic points of distribution, our leadership needs are expanding with it and the addition of Frank comes at an opportune time," states Blair Tripodi, SVP, global commercial operations of Sound United.
"We're confident his strong reputation, decades of industry experience and unwavering passion for the industry makes him an ideal partner for Sound United and our customers."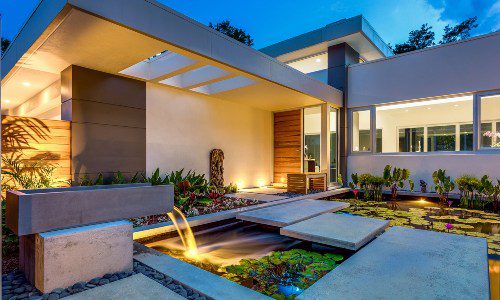 Landscape and architectural lighting create a magical and elegant ambiance for homeowners. The outdoor lighting industry has always been a phenomenal one and continues to grow in popularity. Now is the ideal time to learn more about this rapidly growing and highly profitable industry. Join our panel of esteemed lighting experts that will dive into why it's time for integrators to rethink their role in the outdoor lighting industry.
Register Now! 
Sterns adds that he looks forward to the challenge of helping Sound United and its brands grow their presence in the competitive custom installation channel.
"I am more than thrilled to join the Sound United team," notes Sterns.
"Sound United's portfolio of iconic audio brands is second to none and I welcome the opportunity to contribute to their continued growth and success," Sterns added.
Music Lover Frank Sterns Joins Sound United
Throughout his career Sterns held leadership roles at many audio and video companies, including Infinity Systems, a division of Harman International where he was national sales manager and product manager; Niles, where he rose to become president and COO and oversaw the merger of Niles into Nortek; and most recently Sony Electronics where he led the brand to a resurgence in the CI and A/V specialty channels.
"My first love was audio and that passion has been a guiding light in my career. Even since I was a kid, I wanted to be in the AV industry. There's just something about hearing your favorite tune through a great system or watching a movie with awesome surround sound that still gives me goosebumps," admits Sterns.
"Joining a pure audio company like Sound United stems from a strong personal desire to get back to my roots and be more involved in the audio industry again. I'm eager to bring that passion to Sound United's customers to help drive us all forward."
Sterns fell in love with music at the tender age of five years old and was named the best young bass player in Los Angeles City schools at age 13. He began venturing into the audiophile space in his early teens and made the decision he'd someday join the audio business.
After putting himself through college selling Hi-Fi equipment in the 1980s and studying electrical engineering and marketing, Sterns went to work for David Hafler the day after he graduated. Forty years later Sterns' passion for AV remains steadfast as ever.
Sterns will join Sound United at CES 2020, where the company will host two Hi-Fi listening suites in the Venetian, suites 29-105 and 29-106.
If you enjoyed this article and want to receive more valuable industry content like this, click here to sign up for our digital newsletters!