COVID-19 has dramatically shifted how we live and interact, and these changes are more pronounced in our homes. Although vaccinations are underway in the U.S., anxiety and health concerns remain prevalent.
The health and wellness of family and friends, the impact of remote learning on our children, the safety of both primary and secondary homes, and the health of particularly vulnerable loved ones, such as older family members, are just a few of the many worries that are top of mind. Smart home solutions are uniquely positioned to address elevated health and safety needs during the pandemic and beyond.
Fifty-six percent of consumers have made a home or lifestyle change since COVID-19 emerged and the relationship consumers have with their homes has shifted in order to enhance comfort, convenience and safety. As consumers invest in their homes, familiarity and adoption of smart home solutions will expand.
Parks Associates research shows 88% of broadband households that are highly concerned for the safety of their vacation or rental property own a security system compared with 34% of all broadband households. Connectivity provides new ways to solve problems, and consumer are willing to spend money to improve their day-to-day lives.
Smart home devices and security systems automate daily tasks and improve productivity within areas of the home, which have transformed into offices and classrooms. Helping people adapt their home into spaces of multi-use is a clear opportunity. Parks Associates discovered that 39% of consumers have made one or two changes to their home and lifestyle since COVID-19. Additionally, 20% of consumers have completed a home improvement project.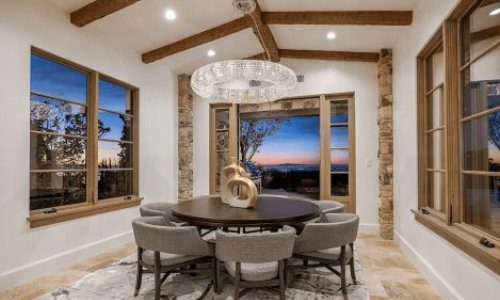 As a custom integrator, lighting is in demand. Effective communication, education and showcasing the value proposition of LED light fixtures in conjunction with integrative control systems are the keys to overcoming challenges and closing sales in this specialized market. Join us as we discuss the future of digital lighting and control with David Warfel from Light Can Help You and Patrick Laidlaw and Mark Moody from AiSPIRE.
Register Now! 
Those living in multifamily properties share these concerns, but also have the additional anxiety associated with common spaces such as elevators, where residents are in close proximity to each other. MDU renters are constrained from making alterations to their residence, but can purchase smart home devices to improve the safety and comfort of their home, opting for a smart room air purifier, rather than a whole home purifier, for example.
Smart home device manufacturers and service providers are developing new solutions catered to unique needs of MDUs, a key end-market segment for smart home brands. Parks Associates research finds the MDU renters highly interested in rental features and willing to pay for additional rental features constitute roughly 8% of all broadband households.
This segment is willing to pay an average of $18 additional rent per month for various smart home related rental features. This equates to roughly $1.9 billion in add-on revenue opportunity annually, which is a huge opportunity for property managers.
Health and Safety Concerns Continue, Leads to Increased Smart Device Adoption
Though vaccine rollouts are progressing, uncertainty still surrounds in-school instruction for students and timing for workers returning to their place of employment. Parks Associates research reveals that 61% of broadband households are highly concerned about the health and safety of their children and 35% of households are very concerned about the health and safety of an aging loved one who lives alone or with a caregiver.
Even as schools and employment locations re-open, many consumers will remain cautious and remain socially distanced or at least anxious until they feel more secure. It is reasonable to expect consumers will continue practicing their far-reaching lifestyle changes well into 2021 and 2022.
Those with high health and safety concerns are more likely to own smart home devices, as 84% of households that are very concerned about the safety and security of their rental or vacation home own a smart home device. Additionally, 61% of households very concerned about the health and safety of their children own a smart home device.
COVID-19 has amplified concerns around the safety and security of property and family members, driving consumers to seek solutions for these heightened needs. This is especially true for caregivers and loved ones as COVID-19 has cast nursing homes as infectious disease hotspots.
Among broadband households highly concerned about the safety of a loved one living alone or with a caregiver, 67% plan on purchasing a smart home device in 2021. Smart home players have an opportunity to serve elderly citizens and their caregivers by reframing their messaging and developing features for this customer segment.
These findings indicate that consumers are making long-term lifestyle changes in response to the COVID-19 crisis. Understanding the mindset of consumers, their concerns and needs, both in the short term and long term, is critical. Companies that address the growing health and safety needs of consumers are being rewarded, taking a share from those that are slower to adapt to this dramatic shift in the market.
---
Elizabeth Parks is President of Parks Associates.
Editor's Note: CE Pro sister publication Security Sales & Integration has partnered with Parks Associates for the creation of DIY FYI, a column designed to help dealers keep track of important smart home market developments, what the competition is and whether they want to jump into something they see as a new opportunity. This article was originally posted on Security Sales & Integration's website.
If you enjoyed this article and want to receive more valuable industry content like this, click here to sign up for our digital newsletters!