After an exciting first foray into the world of virtual events, the editors at CE Pro have had some time to ponder the successes and challenges of this year's CEDIA Expo Virtual Experience.
In general, CEDIA Expo Virtual was a huge success in my book, as the event managed to blend the informational side of CEDIA Expo with the social side of the show via live chats, online meeting scheduling, and a seemingly endless array of webinars, educational sessions, and other trainings.
However, some companies put forth extra effort to make sure their booths were filled to the brim with downloads, videos, and other ways for attendees to stay connected. While sorting through various notes and documents, I noticed the trend toward wellness and human-centric lighting was well-represented, but may have been missed by the general CEDIA Expo audience.
With that in mind, here were a few of my favorite booths in the wellness and lighting categories, in case you missed them at CEDIA Expo Virtual:
DMF Lighting Keeps it Light and Fun
On day two of CEDIA Expo I stumbled upon DMF Lighting and it's wealth of videos and webinars available to sit and watch while at the booth (or to download and watch later).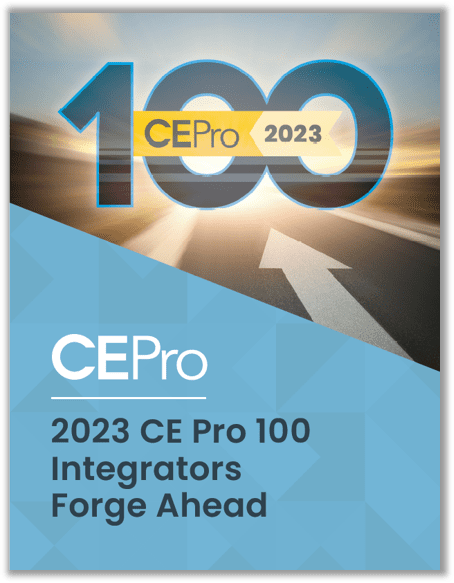 Which companies in the custom integration market made CE Pro's 24th annual CE Pro 100 list?
One video that caught my attention was a webinar titled "9 Deadly Sins of Lighting Layout," in which host David Warfel walks the audience through some of the most common pitfalls he sees integrators make when creating lighting plans. While that may sound a little dry and academic, it's anything but!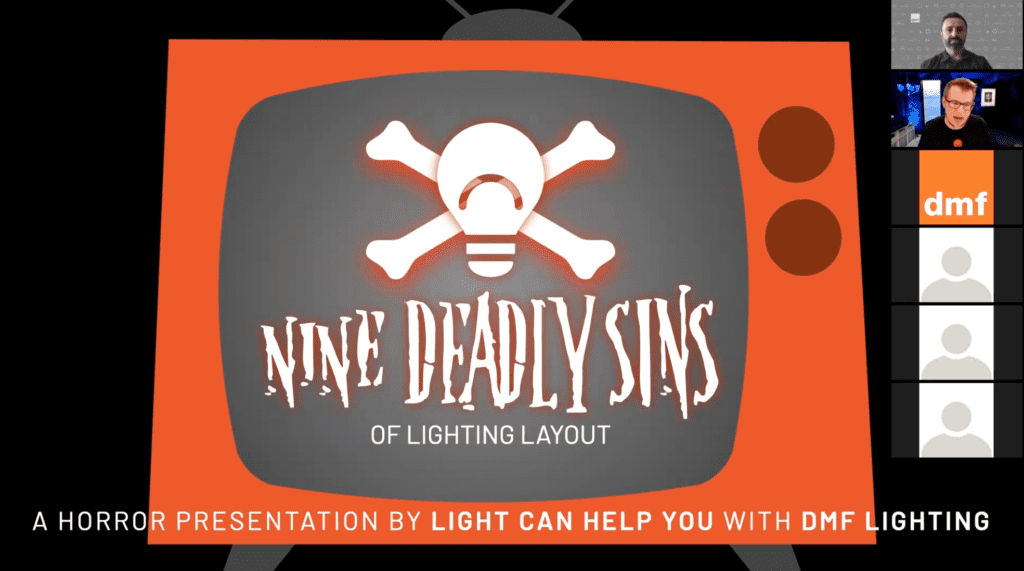 Warfel and the DMF Lighting team take an almost tongue-in-cheek approach to the video, leaving time to make quick jokes, share humorous experiences, and relate to the audience in a genuine way that's often hard to capture effectively on video. I thought this was a great way to break the ice and get online visitors interested in what the company has to offer, and is something I hope more companies adopt for future CEDIA Expos.
The entire DMF Lighting booth felt like the perfect introduction to lighting for integrators who are unfamiliar with the technology or maybe unsure of whether they want to enter the lighting category. Every video felt easy to understand, well-planned, and were piloted by charismatic hosts.
WAC Lighting Debuts AiSPiRE Line
Staying on the topic of lighting companies, I was also happy to check out WAC Lighting's booth and learn more about the new AiSPiRE line of lighting products that they announced during the show.
WAC Lighting made excellent use of its booth to provide information on the AiSPiRE line and beyond, including a very informational 2-minute video that condensed all integrators need to know about the line into an easily consumable form. Beyond the video, the company also included press releases, individual product videos, and three recorded CEDIA Sessions for attendees to download.
Since the AiSPiRE line was the company's main focus, I spent most of my time at its booth learning as much as I could about the products after going in blind; I wanted to see if I could leave the WAC Lighting booth with a good understanding of the company's line of products.
I spent about a half-hour at the company's booth and in that time I learned a good amount about the AiSPiRE line: There four lighting products the company is rolling out, including its entry-level Alpine luminaires, which could be a perfect foot-in-the-door style product for integrators looking to get homeowners excited about human-centric lighting. 
The line also includes the Astro dim-to-warm luminaires, Atmosphere natural tunable white lighting fixtures, and the top-of-the-line Aurora luminaires that include full visible spectrum color tuning LEDs. The best part? All four of the AiSPiRE products are compatible with leading control suppliers like Lutron, Crestron, Control4, and Legrand Vantage.
Barco Focuses on Wellness, Gaming
While this is a slight departure from the two lighting booths, as a wellness technology enthusiast I wanted to mention Barco Residential's fantastic booth. While its contents covered a wide range of products from the company, my eye was immediately drawn toward Barco's Digital Canvas product that I'd first heard about back at CEDIA Expo 2019.
Digital Canvas has many uses, but the one most often touted by Barco is its ability to "push over a wall " with the Digital Canvas to create experiences that make homeowners feel immersed in nature.
"Imagine using that to create a life-size ocean, mountain or forest view," said Tim Sinnaeve, managing director, Barco Residential, in an interview with CE Pro. "This could be a client's own ocean view streamed from their beach home!
"From a technology perspective, it's also an interesting example of how the different technologies we use to create our canvas enable different experiences. In this case, with the architectural integration possibilities we've built into our projectors, projection really allows you to 'push over the wall' without being left with a big black hole when it's just a wall."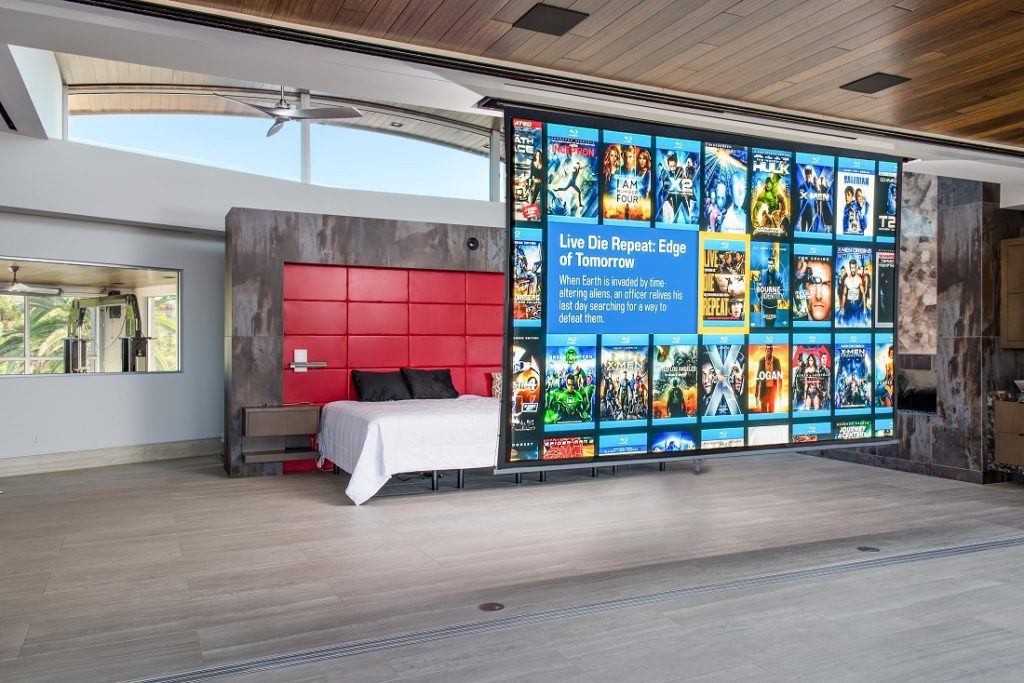 While those capabilities sound impressive enough, another reason I was so drawn to the Barco booth was its inclusion of a few resources proclaiming its Digital Canvas' usefulness for gamers, an idea that initially left me scratching my head.
After reading a very well-detailed article Barco uploaded to its virtual booth, I left the show having learned a lot about how wellness products can be tied in with entertainment products in a seamless way.
For a long time gamers have been essentially forced to play on small monitors to try and reach the lowest amount of input lag possible, but Barco is trying to break down that barrier by offering a low input lag, 4K @ 60FPS capable screen that can fill a room, while also serving as a fantastic wellness product that can switch from displaying intense battles in Call of Duty to a wall of calming sequoia groves at a moment's notice.
If you enjoyed this article and want to receive more valuable industry content like this, click here to sign up for our digital newsletters!