Members of the CE Pro community could not gather in person for this year's CE Pro Summit – annually part of the Total Tech Summit – but we staged a Total Tech Summit Virtual edition earlier in December, which kicked off with a keynote, "The Workforce of the Future," that addressed two timely topics.
The first is relatively straightforward. There isn't enough new talent entering the industry. Every year CE Pro conducts its State of the Industry survey (as does sister publication Commercial Integrator, which staged its CI Summit as part of the Total Tech Summit Virtual event), and every year the top issue integrators face in hiring new employees is a lack of qualified candidates.
The second is much more nuanced. There isn't enough personnel diversity in the custom electronics integration industry.
If you head to a tradeshow or industry event, the evidence will sit plainly before you. Plenty of anecdotal evidence exists as well, including a recent AVNation podcast episode expounding on the experiences of diverse members of the AV industry.
Both of these problems speak to the insulation of the integration industry. There is no AV degree one can earn in college, and attempts at creating an 'electronics integration' type of trade school have been few and far between (CE Pro has covered the efforts of AVDG-owned Maverick Integration's Maverick Technical Institute, which showed much promise before closing its doors last year). There is no path that a 16-year-old can look upon and say that when they reach the end, they'll be a member of the AV industry. In fact, most people that have worked in the AV industry for years weren't aware of it until they had already entered.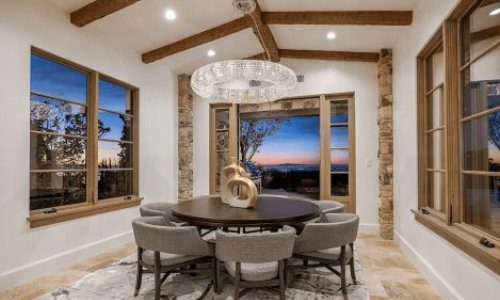 As a custom integrator, lighting is in demand. Effective communication, education and showcasing the value proposition of LED light fixtures in conjunction with integrative control systems are the keys to overcoming challenges and closing sales in this specialized market. Join us as we discuss the future of digital lighting and control with David Warfel from Light Can Help You and Patrick Laidlaw and Mark Moody from AiSPIRE.
Register Now! 
A single approach – recruiting and training diverse talent – can help tackle both labor issues, as panelists addressed during the Total Tech Summit Virtual keynote. Neither of these problems will be fixed overnight. Both will take strategy and effort from integration firms themselves. But the result will be a more well-rounded industry with a preponderance of new talent – a rising tide to lift all ships.
In the keynote, a group of industry veterans discussed exactly what such a program would look like.
Diverse Employee Base Elevates Industry in Myriad Ways
In a candid discussion moderated by Matterhorn Consulting principal Paul Boucherle – a longtime proponent of hiring military veterans as one way find talented and diverse candidates – representatives from NSCA (Tom LeBlanc), CEDIA (Samantha Ventura), the AVIXA Foundation (Sarah Joyce), and the AVIXA Diversity Council (Charmaine Toruella) emphasize the importance of diversity and where it meets the strategy of recruitment and retention of new talent.
Discussion topics include:
Why and how a more diverse employee base makes a difference to the bottom line
The business side of creating strategies for recruiting and training new talent
How to target more diverse potential recruits to the industry and to your organization
What diversity will do to improve the AV industry, and how homogenized employee bases can hurt your business specifically
Next steps for getting started on the path of bringing in new talent and emphasizing diversity in your organization
Much more!
2020 has been filled with conversations around the topic of diversity, and CE Pro and Commercial Integrator hope integrators head into 2021 with actionable strategies on how to begin to turn the tide. If takeaways from this keynote can be of even minor help in beginning that journey, all the better.
It's uncertain if something like the Maverick Technical Institute will happen again. There may never be a clear secondary education track, such as what computer engineering delivers the IT world, that perfectly prepares graduates to join an integration firm. If integrators want to sit around and wait for those programs to start, they might continue to feel the frustration of the shallow new talent pool that has been a problem for years.
With everything that has happened in the past year, integrators are poised to be a key part of our customers' business strategy moving forward as we'll be the ones designing the technology that shapes the new workplace. If integration firms want to grow, each of us need to be proactive about recruiting new talent.
If the industry wants to grow, we need to be honest and open to improving our inclusion and mitigating our insulation. CE pros are always welcome to share their ideas with us.
If you enjoyed this article and want to receive more valuable industry content like this, click here to sign up for our digital newsletters!