The custom electronics industry may be 96 percent male, but that doesn't bother Amy Gordon, the first female graduate of the Maverick Technical Institute (MTI) in Nashua, N.H. The 37-year-old Gordon has a lot of experience under her belt already.
"In high school I took a three year residential electricity program and helped wire three homes," she says. Prior to taking the intensive eight-month-long low-voltage certification curriculum at MTI, Gordon worked for six years as an electrician's apprentice and spent a year-and-a-half installing and repairing broadband Internet and cable.
She also has experience that will bode well for interacting directly with clients, including many years in retail and two years traveling up and down the East Coast working for a concessions company that catered to air shows, car shows, festivals and fairs.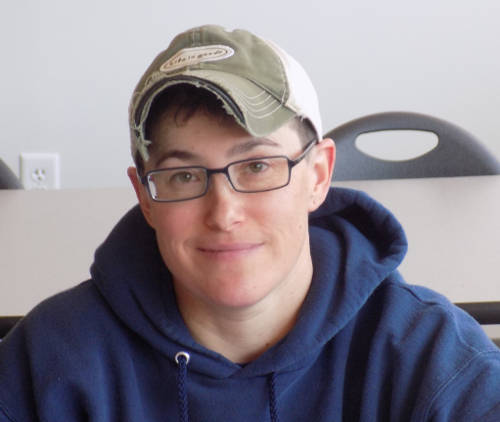 "I have always been curious about home automation," she says, adding that the first time she ever heard about smart home technology was in reference to "green" homes and the technology used in them.
Not Intimidated; Confidence Brimming
The Westbrook, Maine-native is not intimidated by the male-dominated industry she is entering.
"I don't believe my gender has anything to do with making me a good technician or from preventing me from doing my job. I am not intimidated by being in a male dominated field or on a construction site. I am a hard worker and I have a good attention to detail," she says.
Gordon first heard about MTI from a friend.
"I did my research on the school and the possible careers, and knew it was the right fit for me," she says. "The overall experience at MTI has been great. The hands-on time in the lab has been a great opportunity to make mistakes and learn from them. In the classroom I tend to ask a lot of questions and I am pleased how they never go unanswered."
MTI offers an accredited 1,100-hour, 35-week curriculum focused solely on commercial and residential low-voltage electronics installation.
Audio visual installation designs, knowledge of layout principles, and aesthetic design concepts.The hybrid curriculum is based partly on a syllabus drawn from the Electronic Systems Professional Alliance (ESPA), and partly on training of MTI's own design. In all, there are 21 modules, covering every subsystem. Assessments are conducted at the end of each module, covering:
Techniques for mounting video systems, installing equipment racks and enclosures.
Creation of technical documents to support client proposals.
Basic concepts in audio and video delivery.
Verbal and written communication as it pertains to clients and collaborators.
Gordon's enthusiasm is brimming as she starts out in the custom electronics field.
"So far 8 months in to this career, I haven't found anything I dislike. I have really enjoyed learning about controls for lights and shades. I am hoping to have a long successful career installing and setting up home automation equipment for clients," she concludes.