What do you think of when you're at the beach or in a hotel lobby? Probably nothing but good things since you're surrounded by the glow of good lighting. Lighting — whether natural or artificially created in the case of circadian lighting or human-centric lighting (HCL) — has incredible effects on wellbeing and the beauty of a space. And lighting control is one of the hottest trends in homes, especially those wanting a smarter, healthier, and lifestyle-oriented abode.
Last April, when CEDIA released its Integrated Home Market Analysis, of the estimated $20.1B integrated home market, lighting was among the categories experiencing the most growth. What's more, in February, twice as many installers attended the second annual Lightapalooza than the previous year, giving them a chance to explore and connect over the fast-growing lighting segment.
In the era of the smart home, lighting that is integrated with a lighting control system brings not only a new level of convenience but also productivity, security, and energy efficiency, all while enhancing the aesthetics of a home.
Using human-centric lighting (HCL), integrators can create a dynamic home environment; one that integrates shading control for homeowners to enjoy the benefits of natural light when it's available, but then, when it's not, recreates it artificially with the natural lighting variations based on the time of day, occupancy, or the task at hand using tunable LED light fixtures.
HCL, also known as circadian lighting, is the next wave in smart home technology and it places installers firmly at the center of this trend. Here are four reasons why installers are poised to reap the benefits of selling lighting solutions: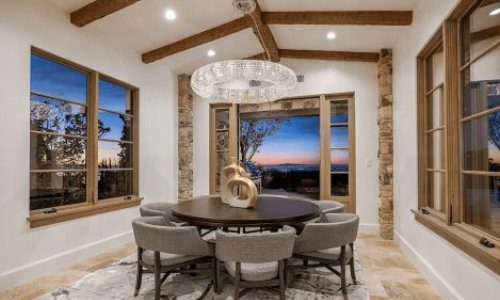 As a custom integrator, lighting is in demand. Effective communication, education and showcasing the value proposition of LED light fixtures in conjunction with integrative control systems are the keys to overcoming challenges and closing sales in this specialized market. Join us as we discuss the future of digital lighting and control with David Warfel from Light Can Help You and Patrick Laidlaw and Mark Moody from AiSPIRE.
Register Now! 
Your Background in AV Can Be Used to Your Advantage
Just like how audio, video, and home automation can all do more when they're seamlessly and elegantly integrated at the hands of installers, so too can lighting. Lighting controls contains complex technology where your education and experience is needed to make complicated equipment easy to use and incredibly functional.
For years, integrators have made a sophisticated sequence of events or scenes happen at the tap of a button on a remote, touchpanel, or mobile app. That same aptitude for programming systems so that the lighting operates in perfect harmony with other systems and at the right time of day is at the heart of the HCL experience.
Lighting Control Sits at the Heart of an Amazing Experience
At the core of designing and installing audio, video, and automation solutions in a home is an installer's quest is to identify and craft the experience that homeowners desire. They may want a lighting system that supports a more natural circadian rhythm. This is achieved with a specialized lighting control system, such as Vantage's LHUMAN.
LHUMAN integrates precise lighting control with motorized window shading and lighting fixtures. It can be programmed quickly and easily to mimic the natural progression of light throughout the day with cooler, bluer light in the morning and warmer, yellow light in the evening with almost any tunable fixture.
By understanding this progression of lighting throughout the day and partnering with the architect, lighting designer, and interior designer with a vision informed by the homeowner, the integrator can deliver a lighting experience that works with the homeowner's lifestyle and provides the best lighting experience any time of day. Architects and designers will be focused on how the light looks and where it should go; an installer will be focused on experiential control.
All That AV Control Knowledge Can Be Applied Directly to Lighting
Controlling TV channels or volume with a remote is one thing, but home and lighting control need to be customized to achieve the homeowner's vision. For that reason, only a residential installer is well-equipped to handle the nuances of lighting control.
For example, homeowners may want to create a morning scene where the shades open as the sun comes up and they enjoy their coffee — without having to hit a button. Or as the sun sets, the shades close and lighting tunes gently to a warm shade that's perfect for relaxing. Or for homeowners working well into the night, the same system can be adjusted to produce the bright white lighting that mimics the sun at its apex and encourages alertness and productivity.
As lighting control transitions to digital systems rather than the traditional phase cut dimmer, AV integrators will become especially vital for executing these projects given their background in control and low-voltage systems.
Cultivating Client Relationships is What Leads to Long-Lasting Business
Without a doubt, integrators are invested in strong client relationships. Often the same customer relationships continue long after the initial AV project they were contracted for is finished, whether it's for maintenance, updates, troubleshooting, and other AV projects or upgrades in the home. After all, it's easier to retain and sell to an existing customer than it is to attain new customers. And when it comes to providing a personalized smart home control, integrators have to know a lot about the homeowners to create a system that works around their lifestyle. Lighting is a key element of that experience.
Residential installers are vital to achieving the sophisticated lighting experience homeowners want today. As experts in technology and creating experiences that meet and exceed clients' expectations, you're more than ready to add lighting control to your repertoire. And a client that is wanting to raise the bar in terms of how they experience and control the lighting in and around their home will only find what they're looking for through you, the residential AV expert.
Richard Laliberty serves as product marketing manager for shading and residential controls at Legrand. He can be reached at richard.laliberty@legrand.com.
If you enjoyed this article and want to receive more valuable industry content like this, click here to sign up for our digital newsletters!