When one thinks of smart lights, the first thing that might come to mind is an LED bulb. However, as aesthetics have become ever more important in the realm of smart home design, it has become common for manufacturers to blend beauty and intelligence into their products. Enter Viro, which just launched at the end of January with an inaugural lineup of smart lighting fixtures geared towards the interior design crowd with their beautiful handcrafted appearance and circadian lighting capabilities.
For years the home technology industry has been pushing towards a more design-friendly ethos, ensuring that devices are as compatible with interior design as they are with whatever ecosystem they may occupy. However, Viro comes off as the opposite case: a home design element looking to ingratiate into the smart home systems that have become so prevalent throughout the US.
On its website, the company directly states that its goal was to make a better light combining the minds of artists and engineers to craft something that they viewed as truly innovative. The company is also backed by Hammerton, linking it to one of the largest luxury lighting manufacturers in the United States, having a quarter century of design leadership behind it as well.
This announcement also comes on the heels of another bit of good news for the company where it won the L A M P 2022 Manufactured Pendant Award for its Fresnel Smart Pendant.
From Mid-Century Modern to Coastal Design, These Pendants Offer a Range of Smart Options
The smart lighting fixtures are made from hand-blown, lead-free crystal and arranged in a series of modular designs with an adjustable cut-free cord. A patent-pending, tunable white LED bulb is hidden within a diecast cap and flattened in a unique form factor so that it is far more discreet within the context of the pendant over a traditional bulb. Rather than noticing the bulb, users are meant to notice the handcrafted design and the light it gives off—truly thinking like an interior designer on these.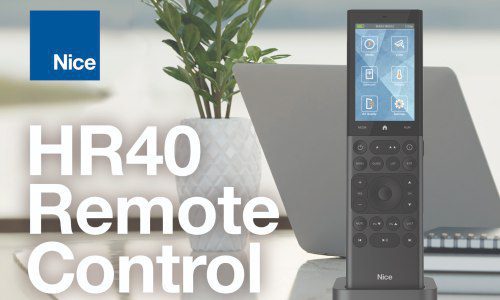 Remote controls continue to evolve at a rapid pace. The days of integrators providing remote controls simply for the TV have migrated to full home automation control of lights, shades, security, HVAC and audio/video in a single form factor. Join this free one-hour CE Pro webinar to hear from a panel of experts who will delve into finding the right remote that can effectively control all the subsystems in a home and empower consumers to customize the solution, while at the same time allowing integrators balance their service requirements.
Register Now! 
These pendants come with some significant smart capabilities as well. Using the Viro app, users have complete control over color temperature and brightness, as is standard in most cases. However, the lights also come preprogrammed with automated circadian lighting routines that can be run, once again from the user's smart phone. There's also compatibility with Alexa and Google Home, leading to potentially greater integration with other devices connected into these hubs.
For this first launch, the fixtures come in five distinct styles: Pearl, Lune, Tetra, Flare and Fresnel. The Pearl measures eight inches in diameter and leans very heavily into Mid-Century Modern designs, while the Lune offers a more Minimalist aesthetic. Tetra, then, delivers geometric intrigue through two intersecting glass cubes inspired by M.C. Escher. Flare takes up a more organic, Scandinavian style for its innovation, and lastly, the award-winning Fresnel adopts a Coastal theme with its handcrafted crystal lenses meant to mimic a lighthouse.
All five of these lights are available for purchase as of right now and range from $395 to $695 MSRP depending on the fixture.