If you've been around long enough to hear talks of circadian lighting and human-centric lighting principles, chances are that you're aware of how light can impact human health and wellness. If not, there is an article I wrote about it that goes into the topic of circadian lighting in greater detail. Alternatively, you can also read The Light Doctor, a book written by Dr. Martin Moore-Ede on that exact topic.
An expert in the field of circadian lighting and how lighting affects human health, Dr. Moore-Ede has been studying the human circadian clock and electric light for roughly 40 years. Originally a professor at Harvard Medical School, he led the team that essentially located the part of the brain responsible for regulating the human circadian clock.
From there he went on to join the Circadian Lighting Research Center team in 2010, where him and his colleagues identified the aspects of blue light that help synchronize human circadian clocks. Because of his research, Dr. Moore-Ede now acts as a consultant to roughly half of all Fortune 500 companies with regards to lighting.
His discovery of the exact blue signal that helps regulate circadian rhythms has also paved the way for the development of modern circadian lighting from lighting manufacturers.
The Light Doctor Explores Both the Research and Practical Application of Healthier Lighting
The book itself provides a dual approach of education and action, looking at the science behind healthy and unhealthy lighting while also outline practical approaches to developing better, healthier lighting.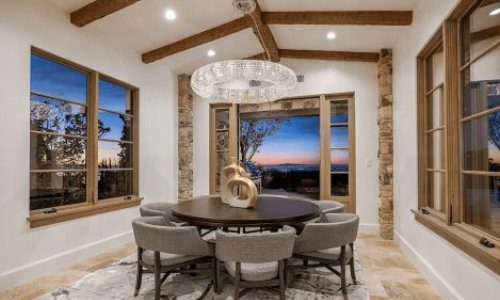 As a custom integrator, lighting is in demand. Effective communication, education and showcasing the value proposition of LED light fixtures in conjunction with integrative control systems are the keys to overcoming challenges and closing sales in this specialized market. Join us as we discuss the future of digital lighting and control with David Warfel from Light Can Help You and Patrick Laidlaw and Mark Moody from AiSPIRE.
Register Now! 
The book details how to find and install healthy light bulbs and fixtures for both residential and commercial space; how to obtain the lights, and display screens, needed for evening and night use versus daytime; and how to obtain energy efficient light that is also safe and healthy.
It even touches upon healthier outdoor lighting installations that will avoid harmful effects on outdoor wildlife, which can be affected by the bright whites and blues of LED lights in a similar manner to humans.
In essence, the book is written with respect to anyone looking to improve lighting in the built environment, be it for personal or professional reasons.
Much of the research provided in this book was further backed by a recent survey of 248 scientists by the Circadian Light Research Center, led by Moore-Ede.
Uniquely, The Light Doctor is being released on Substack on a chapter by chapter basis, the first now available as of June 14, 2023. People may sign up for a free subscription at https://lightdoctormartinmooreede.substack.com to read the first three chapters. Then if they like what you see and want to learn more, the paid subscription costs $5 per month or $30 for annual subscription.
A new chapter will be released at two-weekly intervals. In the intervening weeks Dr. Moore-Ede will provide other supporting information and respond to comments and questions.
If you enjoyed this article and want to receive more valuable industry content like this, click here to sign up for our digital newsletters!