Forty-four percent. That's how many Americans, according to Chris White, an analyst at Parks Associates, monitor their energy—manually or otherwise. That's 44% of homeowners who are already engaging in some form of energy management with the remaining 56% either unaware of those solutions or simply unwilling to engage in monitoring themselves.
It may be easy to write off recent interest in energy management as a craze spurred by the Inflation Reduction Act (IRA). With consumer-facing rebates surrounding all sorts of energy-efficient technologies, it would make sense that suddenly homeowners would be eyeing cheaper home upgrades, especially as many plan on hunkering down in their current residences.
However, experts are seeing similarities with a different trend that has exploded in recent years. Much like how the pandemic initially brought indoor air quality to the public perception, so too are a variety of factors turning energy management into a core focus for homeowners. And with that comes a rise in valuation for smart energy management systems provided by a professional installer.
The setup for a tremendous opportunity is there, said Brad Wills, Strategic Direct of Schneider Electric, during a panel discussion at CEDIA Expo 2022, held in Dallas, Texas earlier this year. Compared to AV systems of the past, "Power becomes a very similar thing," he said, "Just told in a different language."
Why Integrators Should Keep an Eye on Energy Management
Middle America Already Has Their Eyes on It
The average consumer isn't tuned into the specifics of power consumption normally, said Wills, nor should they have to be. The current economic squeeze has many people looking to save and with rising utility costs, that's what has people's eyes drawn to the meter.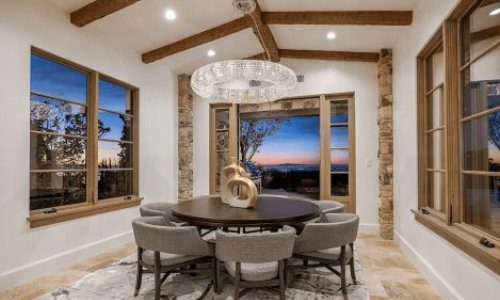 As a custom integrator, lighting is in demand. Effective communication, education and showcasing the value proposition of LED light fixtures in conjunction with integrative control systems are the keys to overcoming challenges and closing sales in this specialized market. Join us as we discuss the future of digital lighting and control with David Warfel from Light Can Help You and Patrick Laidlaw and Mark Moody from AiSPIRE.
Register Now! 
What gives this aspect of the smart home staying power, however, is how it plays into more common homeowner desires. On that same panel, Wayne Morrison, Principal, Emerging Technologies, Reliant Energies, said that customization and control over energy is more desired than most people think.
As a utility provider in Texas, Morrison engages in one of the most competitive utility markets in the country. At the core of this is consumer choice, with over 1,000 price plans being offers by over 40 utility companies.
It's that ability to customize energy services that homeowners are after, he said. Most, if not all homeowners, would rather energy management play out like a thermostat where it sits in the background of the home. Once, they realize that there are solutions that allow them to do that, there will be a lot of people that seek out those solutions.
Homebuilders and Utilities are Already Pushing to Save Straining Grids
Another speaker on the panel, Vera Gavrilovich, VP of Marketing, Sunnova, echoed the sentiment of Wills, stating that as prices have risen and blackouts have become more frequent, people are looking at their energy consumption more. The situation playing out now, she says, is much akin to the 'gold rush' that occurred when solar first rose to popularity, and it's also the reason for solar's current rise.
State after state is looking toward electrification of the home, but that is going to place an incredible demand on an aging grid. If outages are already a common occurrence in states like New York and California, it's only going to become more frequent, and as it becomes more frequent, more people are going to look for a way to shield themselves from an expensive and now wildly unreliable grid.
So why integrators then, and not, say electricians or solar installers? Despite consumer demand for it, the panelists stated, the other trades simply aren't interested in providing solutions like smart energy management or intelligent storage. For them, their duty is to go in, add the utility, and head out, leaving integrators to do what they do best: provide a better home experience for homeowners.
EVs Are Going to Cause More Headaches at Home than People Realize
Another number brought up during the discussions at CEDIA Expo was 16%, which is the percentage of non-EV owners interested in buying an EV. That's up from 10% last year, and it's not just people looking to save on gas bills, according to White. Many are interested in luxury, high-performance EVs as well.
For people that do own an EV, charging behavior then boils down to two locations: work and home. Considering how many people now work from home and how little infrastructure currently exists for public EV chargers, it may as well be JUST home charging. However, it isn't as simple as plugging the car into the wall outlet, and this is something the average consumer doesn't know.
Traditional wall outlets, at most, only charge up to 15 miles of range per hour, increasing the need for a purpose-made EV charger in the home. That can be its own problem, though, because if not properly managed, it can cause massive spikes in home energy consumption and even the local grid. That, once again, leaves a genuine need for professional energy management.
How Can Integrators Participate in Home Energy Management?
As Wills had stated previously, integrators have the technical expertise to create smart energy management systems. They would still need to work with licensed electricians on certain hardware, but in terms of integrating everything into the solution homeowners want, it would be no different than any other connected system they are familiar with.
There would also be the hurdle of education, but in many cases, manufacturers and distributors of related solutions are willing to provide teaching and support for those interested. For instance, companies like Sunnova and Schneider Electric are already prepared to partner with dealers to help design the right system for their clients.
Additionally, integrators already have extensive access to the products that make up these systems. Twenty-five residential batteries are already a part of the main integrator buying groups setting up access to reserve systems. Using technology already available through distributors, Will Dillon, Chief Innovation Officer at Savant, also said integrators can offer one of the most salient benefits of smart energy: intelligent load management.
In essence, intelligent load management helps flatten the spikes of energy usage within the home. Picture that with the EV charger, instead of adding a massive draw on top of every other demand in the home, the system instead learns to draw power away from sections of the home currently not in use to help charge the car instead. This is just a big example, but can be applied to other large energy draws as well, like HVAC.
The only stipulation, he threw out, was that integrators would need to offer up these ideas as suggestions to homeowners, rather than waiting for requests. Much like solutions related to indoor air quality, there's a high likelihood the average consumer is unaware of possible.
In this, Morrison stated integrators should stress the convenience, customizability and control they can deliver to homeowners. Automation and security already make up two massive categories integrators do work in, and the ability to easily incorporate energy management and monitoring into those systems cannot be discounted in delivering a higher value system.
Where Will the Residential Smart Energy Market Go from Here?
Expect the next 20 – 30 years to be the most exciting, the panelists stated. Developments like government incentives combined greater ease of installation as technology develops will only continue to drive interest and adoption. From there, what's being done in pilot programs today, like community microgrids built off smart energy management systems, will reach greater proliferation.
Solar will further drive greater adaptability and resilience in homes—something that has already been witnessed following the aftermath of Ian. EVs will be able to develop as more symbiotic additions to a home, acting as a potential battery in times of need.
In fewer words, right now is a 'big boom window.' Integrators have a distinct opportunity to get in on the ground floor to a new growing market akin to how lighting cropped up years ago. Perhaps most importantly, however, they have an opportunity to solidify their reputation as curators of enhanced electronic experiences in the home, right down to the juice that powers it all.
If you enjoyed this article and want to receive more valuable industry content like this, click here to sign up for our digital newsletters!