As we lead up to CEDIA Expo 2023, taking place at the Colorado Convention Center in Denver (Sept. 7-9), here's a look at what some leading companies tell CE Pro they are planning for their booths.
CE Pro: Can you briefly explain what products and services your company provides?
Basalte: Basalte was founded in 2008 with a mission to unite high-quality design and intuitive smart home technology. A unique combination that remains a fundamental part of our DNA. We want to keep things simple and elegant, both in form and function. Our minimalistic product range won over 50 renowned design awards.
Today, we work closely with integrators, architects and interior designers worldwide to ensure
the beautiful integration of home technology into a project. Our multifunctional design keypads, refined speakers and elegant iPad mounts can be found in the most luxurious projects all over the world. Our comprehensive solution for the smart home, Basalte Home, combines all the technologies in a home in an intelligent and user-friendly system.
In your Basalte Home everything is exactly the way you want. From lighting, music and entertainment to climate and security, personalize your home down to the finest details and control it all with a gentle touch of your Basalte app, keypads and design remote.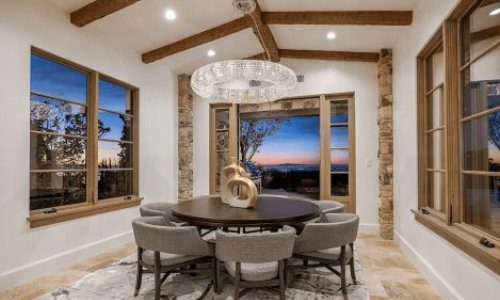 As a custom integrator, lighting is in demand. Effective communication, education and showcasing the value proposition of LED light fixtures in conjunction with integrative control systems are the keys to overcoming challenges and closing sales in this specialized market. Join us as we discuss the future of digital lighting and control with David Warfel from Light Can Help You and Patrick Laidlaw and Mark Moody from AiSPIRE.
Register Now! 
Pushing toward the limits of perfection, we strive to reshape the way people live by making everyday actions easier and bringing true comfort to your home. And we can proudly state that all our products are meticulously designed and handmade with love in Belgium.
CE Pro: Why did Basalte decide to participate in CEDIA Expo 2023?
Basalte: We view CEDIA Expo as a premier platform to unveil our latest and greatest innovations and top-tier products. When you visit our booth, you will discover our comprehensive smart home solution, Basalte Home, alongside our range of design keypads, touch displays, iPad mounts, audio solutions, and our newest addition, the luxury door phone Adelante.
Our presence at CEDIA Expo holds immense value as it allows us to engage closely with our American customers. It is an opportunity for us to better understand their needs and interests on a deeper level and to foster genuine in-person relationships. We are excited to announce that our dedicated team will soon be launching a new showroom and training center in Salt Lake City. Here, we will welcome integrators who are interested in discovering our solutions, attending training sessions, workshops, and much more. Stay tuned for further updates!
CE Pro: How does your brand and its solutions fit into today's home technology market?
Basalte: We specialize in designing and producing sophisticated high-end home automation solutions tailored to smart luxury homes all over the world. Our approach places a strong emphasis on harmonizing aesthetics and design within the home environment.
Our comprehensive solution for the smart home, Basalte Home, empowers the end-users to effortlessly manage all their home technologies, whether they are at home or remote. From lighting and temperature to music and security, homeowners can control every aspect of their home through intuitively designed switches, our Basalte app, or our remote design control. At the core of our luxury offering lies the fusion of user-friendliness, cutting-edge technology, and a refined and minimalist design.
CE Pro: What makes Basalte's product line unique in the marketplace?
Basalte: In everything we do, we maintain a very clear focus; we concentrate exclusively on the luxury segment. Our guiding principles of technical simplicity, a refined and minimalist design, and intuitiveness remain paramount.
We seamlessly combine high-quality design with intuitive smart home technology. As an end-user, you do not need to compromise on the aesthetics of your living space – our design solutions blend in perfectly with your interior or can stand out as a design statement.
"The biggest pitfall of some smart home technologies is that they are hard to use. We made sure all complex systems in a home are streamlined and work together. It took years to develop the platform and software. We combine this with a refined design in high-quality materials. Our constant focus on quality, design, and technology means we are now top of mind in the luxury segment of smart homes," says Klaas Arnout, CEO of Basalte.
Our focus is strongly centered on quality and precision. We only select the most exclusive materials and place great emphasis on meticulousness. The common thread in finishing our products is the choice of authentic, honest materials. They highlight the purity of the design, such as nickel, bronze, or aluminum. It's all possible.
The combination of cutting-edge technology with sustainable, artisanal finishing often yields stunning results. Over the years, we have built a network of workshops specializing in each of these materials. What's unique is that all these workshops are located in Belgium. We are proud to say that all our products are still 100% manufactured and produced in Belgium
CE Pro: How does your product line help professional integrators grow their businesses?
Basalte: Similar to our integrators, we at Basalte have a genuine passion for our work, and we are dedicated to fostering growth and success together with our community.
Our founder and CEO, Klaas Arnout, an engineer by education who was once an integrator himself, established Basalte with a clear vision. This vision aimed to break away from the existing home automation systems that lacked user-friendliness, were overly complex for end-users to control, and lacked style. Given Klaas's background as an integrator, he understands the challenge and needs faced by integrators, which prioritizes when developing new solutions or integrating new technologies.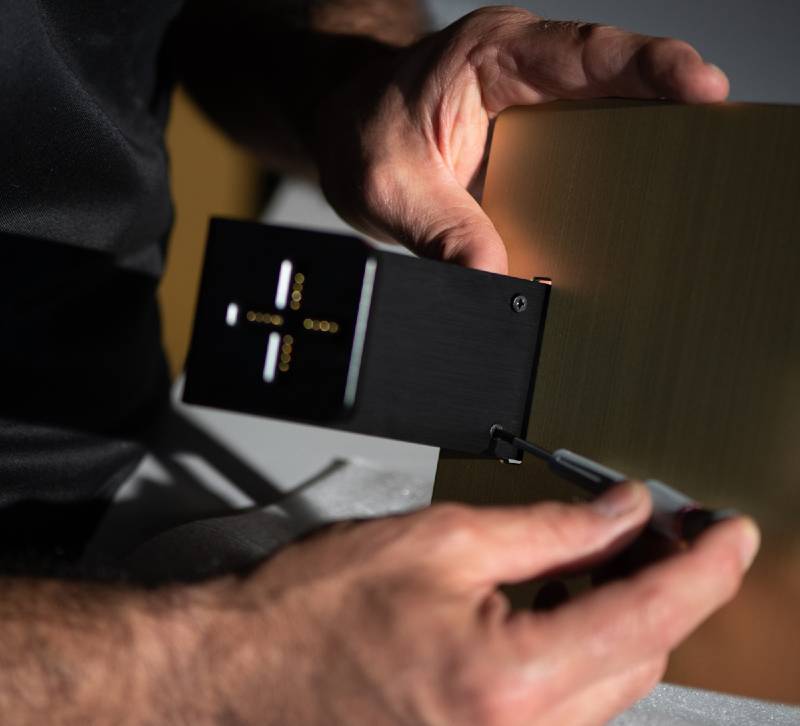 Alongside our commitment to developing exceptional products and solutions that are both user-friendly for end-users and seamless for integrators to install and configure, we highly value building a network of trained and certified integrators who become an integral part of the Basalte family.
Becoming a certified Basalte integrator grants you access to our exclusive e-platform, hosting our webshop, comprehensive product information, documentation, all your order information, among other resources. Next to that, we provide unwavering support to our network of Basalte integrators. Our team of dedicated support engineers is available for on-site or phone assistance. We offer essential training opportunities and invite integrators, with their clients if preferred, to visit our showrooms to showcase our solutions in the best possible way.
This comprehensive approach empowers our integrators to succeed and thrive.
CE Pro: Is there any specific question that booth visitors should ask to get the most of their booth visit experiences?
Basalte: We have a lot of new and exciting things to show in our booth, so we invite you to stop by and explore them firsthand. Our enthusiastic team of "Basaltians" are eager to provide you with a tailored tour that aligns with your specific interests.
The true value of our products becomes evident when you engage with them hands-on. By interacting with our solutions, you will appreciate the premium materials we employ ad experience the intuitive control capabilities of Basalte Home. Seeing is truly believing!
And don't forget to ask about the story behind each product – you'll be amazed by the level of meticulousness and thoughtfulness that we invest in everything that we create and do.
Are there any promotional events that your company is holding during the show or training sessions that show attendees should be aware of?
You can request your personal meeting via this link with one of our enthusiastic colleagues who will explain you all our latest and greatest design solutions.
If you enjoyed this article and want to receive more valuable industry content like this, click here to sign up for our digital newsletters!