Just as the smart home market itself has evolved, so have ADT's smart home control solutions. The company's new ADT+ solution is the culmination of a steady progression of changes that has made ADT the No. 1 smart home integration company, as determined by the CE Pro 100 list.
ADT (NYSE: ADT), of course, is not a new company. The 148-year-old company based in Boca Raton, Fla., has been a staple of the security industry since its inception. The origins of the company go back to the night of April 5, 1874 when a nighttime break-in prompted American District Telegraph (ADT) founder Edward Callahan to create a telegraph-based "call box" to signal for assistance to a central office, according to ADT. Soon, 50 other homes were connected to the system and on August 14, 1874 ADT was incorporated in Baltimore.
That humble beginning led to decades of evolving its security solutions. According to ADT, one of its early leaders, Thomas T. Eckert, was a close friend of Abraham Lincoln. By the 1920s, the company had begun the development of central station monitoring, using phone lines of course. In 1940, the company incorporated automatic burglar alarm systems, as well as fire detection systems.
ADT Pulse Ushers in Smart Home
In 2010, the security-rooted company recognized the smart home trend early when it introduced its ADT Pulse solution. A fully integrated security and home automation solution, ADT Pulse was the first migration of its traditional alarm intrusion detection control to include lighting and HVAC control. During its eight-year run, ADT pulse garnered some 2.6 million subscribers, or roughly 40% of all ADT residential alarm customers.
In 2019, the company said goodbye to ADT Pulse and replaced it with ADT Command and Control, which featured an all new self-contained security and smart-home panel plus a new app and cloud-based platform. ADT Pulse was based on the iControl platform, while ADT Command and Control was based on an Alarm.com platform.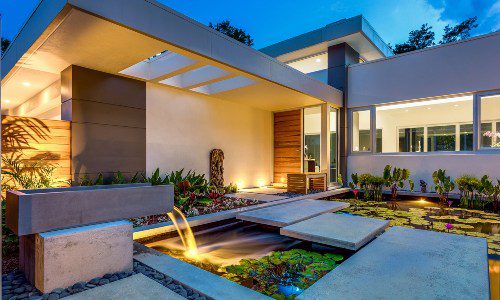 Landscape and architectural lighting create a magical and elegant ambiance for homeowners. The outdoor lighting industry has always been a phenomenal one and continues to grow in popularity. Now is the ideal time to learn more about this rapidly growing and highly profitable industry. Join our panel of esteemed lighting experts that will dive into why it's time for integrators to rethink their role in the outdoor lighting industry.
Register Now! 
ADT Command and Control was ADT's first panel with dual-path IP/cellular communications, enabling the product to use the fastest communications method for any given alarm. ADT Pulse did not support IP-based alarm communications, only cellular and POTS (plain old telephone service).
ADT+ Embraces DIY Security
Last month in January 2023 was the debut of ADT+ app, which brings the company a solution that addresses the growing DIY market, as well as being a fully integrated product ecosystem for integrators.
Using ADT+ ("Plus" and "Pulse" sound awfully similar when you say it out loud, which might be one reason the company is choosing to the "+" symbol) customers will be able to access and control ADT devices (base, keypads, motion sensors, door and window sensors, smart bulbs, smart locks and smoke/carbon monoxide detectors) as wells as compatible Google Nest products. (Google made a $450 million investment in ADT in August 2020.)
The ADT+ app will allow customers to follow on-screen instructions to activate their base and sensors, as well as add Google Nest devices such as doorbells, thermostats and compatible Google Nest Cams within minutes. The app also provides subscriber with real-time monitoring and notifications, as well as the ability to create lighting scenes.
Speaking with CE Pro, Raya Sevilla, ADT Chief Technology Officer, says the new ADT+ solution is being rolled out first to DIY clients for the first 60 to 90 days, then it will be available to integrators later in 2023. She says the reason for that is so ADT can track the experiences of homeowners with the solution and analyze those interactions. That will enable ADT to make any changes necessary going forth.
The new ADT+ hardware is completely designed and manufactured by ADT. In the past, ADT has partnered with manufacturers, such as Resideo, to white label products based on ADT design.
"We are very proud of how it turned out. The design is beautiful and wonderful," she adds.
Meanwhile, the backend of the new ADT+ app is also based on ADT own platform and jettisons the Alarm.com platform.
Sevilla says the new solution enables the company to "leverage the best of both Google and ADT."
If you enjoyed this article and want to receive more valuable industry content like this, click here to sign up for our digital newsletters!