ADT has introduced the ADT+ app as part of a new, fully integrated product ecosystem for homeowners and professionals alike. With this new addition, customers will now be able to access and control ADT devices (base, keypads, motion sensors, door and window sensors, smart bulbs, smart locks and smoke/carbon monoxide detectors) as wells as compatible Google Nest products.
"This is a pivotal moment for ADT. Through this new ecosystem, we're providing greater peace of mind for our consumers wherever they are," said Raya Sevilla, ADT Chief Technology Officer. "Consumer expectations and definitions of safety have evolved to include connection, proactive prevention, mobile, vehicle and energy. So we engineered the new ADT+ app with them in mind — leveraging extensive customer research to intimately understand their needs and expectations from a new home-automation system."
ADT+ Delivers a Strong DIY Experience for Consumers, and Seamless Integrations for Pros
The new ADT+ app allows for easy self-setup while also cleanly integrating multiple smart devices with professional monitoring and proactive mobile alert capabilities. According to ADT, the new app represents the company's next generation of smart home security systems. By unifying security, life safety, smart home and analytics into one application, ADT notes the app will be able to deliver the modernized convenience consumers are looking for in security systems.
In addition to being backed by ADT SMART Monitoring, key benefits of the new app include:
DIY flexibility at the forefront of the design. This is to ensure the process of installation is highly intuitive for the growing number of DIYers who are outfitting their homes.
The convenience and ease of one solution for the whole home. Consumers can access their ADT devices, as well as their Google Nest Cams, Doorbell and Thermostats, all in one place, with a home security snapshot.
Real-time monitoring. Get intelligent alerts, including notifications whenever an important activity is detected on Nest cameras. The notification will include a description of the object — such as a person, pet or vehicle — or activity detected.
Ability to create routines and automation with ADT devices, like setting lights to turn on and off and doors to lock on a set schedule.
New App Expected to Release to Pros Late 2023
The ADT+ app will launch first to the company's self-setup customers, who prefer the freedom of installing and customizing their own devices, in February. They will be able to activate the products and set up compatible Google Nest Cams within minutes. They can simply download the app and follow the on-screen instructions to activate their base and sensors, as well as add Google Nest devices.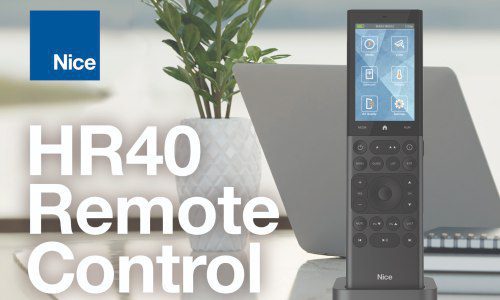 Remote controls continue to evolve at a rapid pace. The days of integrators providing remote controls simply for the TV have migrated to full home automation control of lights, shades, security, HVAC and audio/video in a single form factor. Join this free one-hour CE Pro webinar to hear from a panel of experts who will delve into finding the right remote that can effectively control all the subsystems in a home and empower consumers to customize the solution, while at the same time allowing integrators balance their service requirements.
Register Now! 
It will be introduced for professional installation customers later in 2023.
In addition to the new app, there will be a new line of ADT home security products to be released later this year.
Another version of this article originally appeared on our sister site Security Sales & Integration on January 3, 2023. It has since been updated for CE Pro audiences.