C.E.D. Reports Record Attendance at 2018 Fall Ball Event Series
Over 350 dealers showed up to the Consumer Electronics Distributors Fall Ball Event this year, including new attendees Sonos and Brilliant.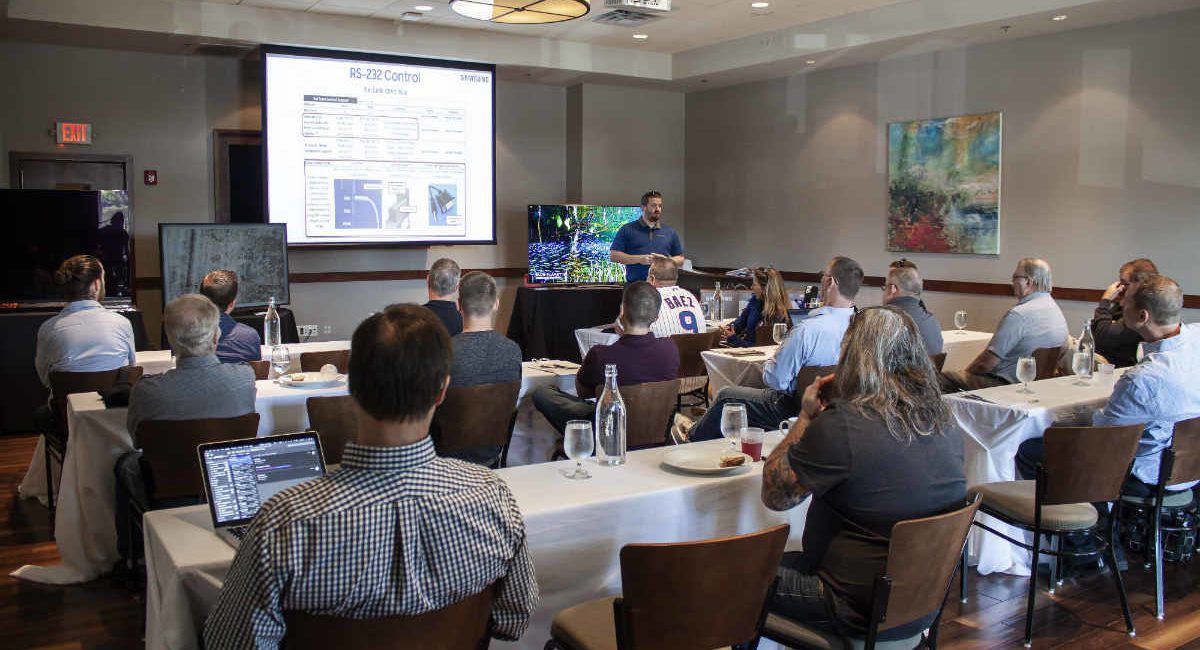 Consumer Electronics Distributors (C.E.D.), member of the PowerHouse Alliance and regional distributor of consumer and specialty electronics for the Chicago metropolitan market and broader Midwest, reports the strongest attendance of its annual Fall Ball event series, with over 350 dealers across all locations, bolstered by new vendors and trainings, giveaways, and new event location.
C.E.D.'s annual event series ran through September and ended on October 3 in Ill., Wis., and Minn., giving dealers an opportunity to connect with the distributor and colleagues and learn about new products and integrations from top brands.
This year's events each included 38 independent vendors, including new additions at C.E.D., Brilliant and Sonos at the Wis. location.
Training Events and Giveaways Galore
Dealers also took advantage of over six training sessions held at each Fall Ball location, from brands including LG, Samsung, Just Add Power, Lutron, alula, and more, with an exclusive Sonos training at the Wis. event.
"Our team always looks forward to our Fall Ball events," says Mike Baginski, C.E.D. vice president.
"This year we packed in more fun, food, and giveaways, along with great involvement from new vendors who showed their latest products and some training for our dealers to benefit from. We were pleased that our events continue to be valuable, with our largest attendance yet."
Read Next: 10 Cybersecurity Smart Home Tips to Share With Customers
The event spans three Midwest locations, each bringing special flair with different food, prizes, and specials. In place of C.E.D.'s Illinois location, the team held the event off-site at Pinstripes Oak Brook, for extra fun including bowling and bocce ball.
On top of the training, networking, and product demos, there were also several lucky prize winners; David Hadad from CCA services walked away with a Harley-Davidson Breakout 107 motorcycle, and there were some lucky winners of 55-inch QLED and OLED 4K TVs from the Samsung and LG training sessions.
"We strive to make our Fall Ball a quality event for our dealers as we reach the end of another successful year," says Avery Baron, president, C.E.D.
"The events are always a learning, demo and training opportunity, and this year we also wanted to inject some additional fun to show the appreciation that we have for our dealers. We send thanks to all for your support and another great Fall Ball!"