In December 2007, my company, marketing focused One Firefly, was in its infancy when the U.S. economy plunged into what would become the longest recession since World War II. That period has become known as The Great Recession. They say entrepreneurs come up through the school of hard knocks, and never did that saying ring truer than during the challenging years that officially lasted from December 2007 through July 2009. The pain in the custom integration industry would last for years beyond the official end of the recession, as residential housing construction struggled through 2012. Even then, recovery was slow, and pre-recession construction levels wouldn't return until 2020.
As a business owner, I understand firsthand the stressors associated with preparing a business for the unknown while maintaining cash flow to make payroll and meet vendor commitments. The long hours, sleepless nights, constant anxiety, and endless pressure are but a few of the realities of entrepreneurship, only heightened during stressful economic periods, especially for small- or medium-size companies like One Firefly and even the most successful custom integration businesses.
I learned through trial and error the primary tactics that my business, and many of the integration businesses that thrived through this period, should execute to endure a recession successfully:
Reduce expenses
Maintain cash reserves
Diversify revenue streams
Remain flexible and agile
Focus on marketing and brand visibility
The hard knocks haven't stopped knocking these past few years. A global pandemic. Severe supply chain disruptions. High inflation. A banking crisis. The threat of war on multiple fronts. And now repeated warnings from economists that another recession is looming on the horizon for the U.S. economy. My recent discussions with vendors, dealers, and buying groups support the fact that 2023 is already a slowdown from 2022.
One Firefly: Avoid Mistake of Axing Marketing Dollars
I know that focusing on marketing may not be top of mind, particularly when business owners are looking for expenses that are easy to cut. During times of economic uncertainty, marketing is often — mistakenly — placed on the expenses chopping block. It's common for business owners to think marketing is an easy place to tighten the belt, particularly when the financial officer in the business has difficulty attributing sales and growth to ongoing marketing investments.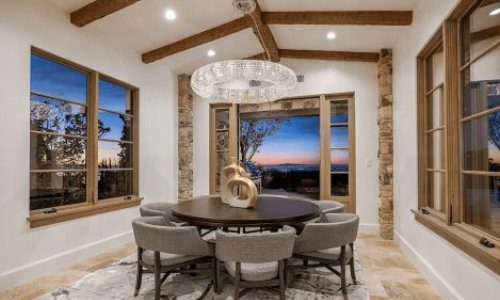 As a custom integrator, lighting is in demand. Effective communication, education and showcasing the value proposition of LED light fixtures in conjunction with integrative control systems are the keys to overcoming challenges and closing sales in this specialized market. Join us as we discuss the future of digital lighting and control with David Warfel from Light Can Help You and Patrick Laidlaw and Mark Moody from AiSPIRE.
Register Now! 
However, marketing through downturns is not only necessary; it should be a priority. Marketing is an investment that businesses should always be making. It is necessary to maintain or grow your current market position, stay in front of existing customers, attract new business, and maintain a steady flow of incoming referrals. Funding marketing at accelerated rates is wise when operating a growth strategy or facing atypical economic conditions, such as those that lie before us.
Simply put, cutting your marketing spend as a short-term solution for cash flow preservation in response to economic fluctuations jeopardizes your business's long-term growth and success. Savvy custom integration companies that continue to message their value and brand position to the marketplace and stay top of mind with consumers have the opportunity to maintain steady business momentum, capture increased market share, and set themselves up for further growth when the market turns. And yes, it will turn.
I'm practicing what I preach at One Firefly. This year, One Firefly has decided to further increase our investment in marketing. We're attending more in-person industry events than ever before, we've hired additional staff for our internal marketing team, and we're more active on more platforms than at any other point in our company's history. All while remaining flexible and ready to adapt to changing circumstances.
To help all of us stop thinking about marketing as an "expense" and consider it an investment in the long-term success of any business, I've leaned into what I'm calling a SMART Approach to navigating both growth markets and economic downturns. Let me walk you through it.
Secure Customer Loyalty
During a downturn, most consumer segments of the economy will cut back spending on non-essential goods and services. However, by continuing to market and communicate frequently with customers and prospects, you can reinforce the value of your products and services, foster customer loyalty, and expand your referral network.
This long-term strategy can help you retain more customers and earn repeat business. As we've seen time and again, customers remember the brands that stick around when times are tough. By investing in marketing to stay connected with your customers, you position yourself to earn their loyalty, referrals, and business.
Maintain Brand Awareness
Maintaining your market position through brand visibility and awareness strategies is critical in tough economic times. Customers want to buy from brands they know, respect, and trust. When you consistently message your value and stay top of mind, customers are more likely to remember your business and choose it over competitors when making a purchase.
Add Market Share
Many custom integrators blindly reduce or stop marketing and advertising efforts as a knee-jerk reaction to economic volatility. However, this creates a gap and opportunity in the market for smart businesses to capitalize on. By consistently investing in marketing and messaging your brand value to customers, you have the opportunity to not only maintain but also strengthen your hold on current market share and gain new ground.
In doing so, you gain the competitive advantage and strengthen your position as a thought leader in the industry. This puts you in a prime position to capitalize on growth opportunities during all economic conditions, while your competitors will struggle to regain lost momentum when the market turns.
Reinforce Your Future
Economic downturns are challenging for businesses, including my own. Adopting a forward-looking perspective toward marketing is essential for companies seeking long-term success.
While marketing efforts may yield immediate results, they also play a critical role in ensuring a strong sales pipeline by keeping customers and industry influencers engaged with your brand. Remember: We don't magically arrive in a great future. It's through intentional strategic investments that our businesses weather any storm and achieve success.
Transmit Strength
Maintaining marketing efforts during an economic downturn signals that your business is stable, reliable, and committed to being the go-to service provider for technology solutions. Customers are more likely to stick with companies consistent in their branding and communication outreach, especially during uncertain times. Demonstrating your business is here for the long haul helps build trust and cement loyalty among your customer base, making them more likely to choose your services now and in the future.
Rough seas make stronger sailors. We are facing a rough sea right now, but I encourage you not to panic during this time of market volatility. The challenges of a shrinking economy are tough. Still, businesses that weather the storm with long-term strategic planning and alignment of their marketing and business strategies will come out stronger, more resilient, and better prepared to thrive in the future.
If you enjoyed this article and want to receive more valuable industry content like this, click here to sign up for our digital newsletters!