Commercial Integrator Expo (CIX23) (and by consequence CEDIA Expo 2023) is just around the corner, and by now, you're likely aware of the significance the co-location of these two events holds for business operations and education.
Given the fact that so much crossover occurs nowadays between both the commercial and residential categories, the events offer a deepening of skillsets for those already engaged in mixed work, while also providing a jumping off point for those looking to break out into either category.
A lot of that comes in the form of classes being offered by organizations that include the CEDIA trade group, as well as commercial AV organizations such as the National Systems Contractors Association (NSCA), and the non-profit conferencing and collaboration organization IMCCA.
In the leadup to CIX23, we at CE Pro have thought it appropriate to take a look into exactly what educational sessions are on offer, and which ones would be worth looking into as either a residential integrator already conducting light commercial work, or someone looking to dip their toes into the resimercial space.
Our editors have already taken a look at the sessions tackling commercial AV as well as education surrounding cybersecurity and networking, so if you're interested in those topics, by all means, check them out. Here, though, we'll be looking at what education related to the business side of things you should check out while at CIX23.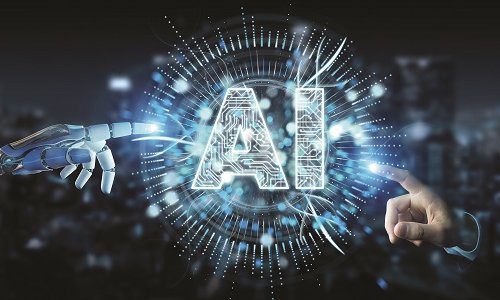 In an era where crime continues to evolve, relying solely on AI-based solutions proves insufficient in preventing sophisticated threats and false alarms. The webinar will emphasize the paramount importance of human judgment and intuition in tandem with AI technology to create a truly complete security solution. Our session will explore how Deep Sentinel's revolutionary approach combines the best of both worlds—advanced artificial intelligence and the presence of highly trained human guards. Together, these elements create an unparalleled level of protection for residential and commercial properties alike. Join our panel of esteemed lighting experts that will dive into why it's time for integrators to rethink their role in the outdoor lighting industry.
Register Now! 
Integration Business Operations "Lean Six Sigma" Class
When: Wednesday, September 6 9:00 AM – 10:00 AM MT
Where: Room No. 102
Who: Brad Malone, Barista, Navigate Management Consulting
Having sat in on a similar discussion in a recent buying group event, I can say the opportunity to listen to a "Lean Six Sigma" discussion is absolutely one that should be taken if you haven't already.
In this seminar Brad Malone will be covering cover the modern quality principles (first time quality, Lean, etc.) and correlate them to real-life examples of operational process changes which will reduce or eliminate waste inside of your organization – increasing profits, morale and repeat business.
It's a nice contextualization of one of the more vital aspects of running a business (finance), which makes it even more worthwhile to check out especially if you're an enthusiast turned entrepreneur.
Integration Business Sales Workshop
When: Wednesday, September 6 1:00 – 2:30 PM MT
Where: Room No. 102
Who: Tyler Ebnet, Principal Consultant, Presenter, Revenueify
Beyond a general overview of the sales process, the workshop aims to provide a hands-on learning experience for attendees. The session will additionally dive into several aspects of managing an integration customer relationship, which includes dealing with angry customers, negotiation skills, crisis management, and prospecting for new business.
The workshop will also highlight some proven customer relationship techniques to help integrators set a strong foundation for future interactions.
Integration Business Project Management Class
When: Wendesday, September 6 3:00 – 4:00 PM MT
Where: Room No. 102
Who: Chris Salazar-Mangrum, Strategic Partnerships & Project Management, Presenter, Salazar-Mangrum Consulting
Given the margins that integrators operate on, project management is perhaps one of the most vital parts of the business to maintain profitability. As part of its partnership with CIX23, NSCA built this session around each segment of project management. This includes sales initiation, strategic planning, execution, project completion, and closeout documentation.
As the description for the course states, integrators will "walk away with project management objectives and perhaps a recognition of areas in which your organization can reduce bleed and maximize profits."
If you enjoyed this article and want to receive more valuable industry content like this, click here to sign up for our digital newsletters!