Sonos (Nasdaq: SONO) and Lenbrook Industries announced they have reached a confidential settlement in Sonos' patent infringement lawsuit against Lenbrook Industries, and Lenbrook America, which sell the Bluesound high-resolution multizone audio systems. As part of this settlement, Lenbrook Industries will pay royalties for a license to Sonos' patents for all BluOS enabled devices.
"Sonos is a company founded on innovation – it is a part of our DNA. Nearly 20 years ago, we invented multi-room wireless streaming, and since then we have developed many of the innovations that enable today's listening experiences and will also enable tomorrow's," says Eddie Lazarus, chief legal officer for Sonos. "We welcome and encourage competition, and want to make sure that all companies entering this space recognize the strength of our IP and provide appropriate compensation. Today's settlement reflects those principles."
"Lenbrook and the brands we own have been in the premium consumer audio space for almost 50 years," says Greg Stidsen, Lenbrook's chief technology officer.
"Our record of innovation and critical acclaim across all our brands speaks for itself. We have partnered with more than 20 innovative technology companies in our quest to offer the market the highest performance and most advanced audio solutions possible. We are pleased that we have been able to reach an agreement with Sonos to end this patent dispute."
Sonos sued Lenbrook in June 2019 alleging the company had infringed on its patents while developing its BluOS wireless audio platform.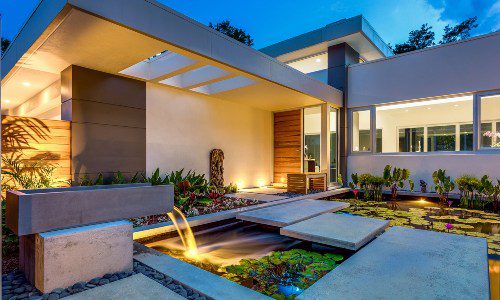 Landscape and architectural lighting create a magical and elegant ambiance for homeowners. The outdoor lighting industry has always been a phenomenal one and continues to grow in popularity. Now is the ideal time to learn more about this rapidly growing and highly profitable industry. Join our panel of esteemed lighting experts that will dive into why it's time for integrators to rethink their role in the outdoor lighting industry.
Register Now! 
Sonos alleged Lenbrook infringed on seven patents, including the two patents that D&M was found in a jury trial to have willfully infringed. Two other patent-infringement claims in that case – also involved in the Lenbrook lawsuit – were settled out of court.
The Santa Barbara, Calif.-based company says it sent Lenbrook a notice of infringement on 70 patents in November 2018, including the seven in the current suit. Sonos later sent another notice of infringement on 45 other patents. Lenbrook vigorously defended its actions in its response to the lawsuit. Sonos had previously sued Sound United regarding the Denon HEOS platform. That lawsuit was also settled.
If you enjoyed this article and want to receive more valuable industry content like this, click here to sign up for our digital newsletters!