Sometimes you just have to see something in person to grasp the whole story. That's why I flew across the U.S. to the Pacific Northwest and visited Stealth Acoustics' headquarters in July. The company is undergoing a major renovation — its first in several years — that reflects just how hot the demand is for design-forward solutions like invisible loudspeakers, custom-wrapped outdoor speakers, and video walls.
But the entire story behind what is now the third phase of Stealth Acoustics' Mount Vernon, Wash., office/fabrication/warehouse/showroom is likely one that most custom integrators are unfamiliar with, and the timing is perfect to rectify that. For starters, Stealth is honoring its 20th anniversary this year while its parent company, Dimensional Communications, celebrates its milestone 50th.
Facility Expansion Reflects Stealth Acoustics' Founder Hagman's Vision
Consider that most people think of rain when they think Pacific Northwest; but as the Stealth folks assured me (and want to keep a secret to prevent people from moving there, like sales manager Chris Pruet did after visiting from his native Texas) the Skagit Valley is more arid and sunnier — and beautifully situated along several bays by the Canadian border.
Similarly, Stealth Acoustics is well known and well respected in the industry for its invisible loudspeaker innovations, but as VP Brian Azzano explained during my visit, there's much more to its story and technology capabilities.
Before being treated to the full VIP tour (safety glasses on in the heavy-duty metal and wood fabrication areas) of the existing facility and newly built wing, Azzano gave me a sneak preview of its eighth-generation LineaResponse Invisible Speakers that debuted this month at CEDIA Expo in Denver.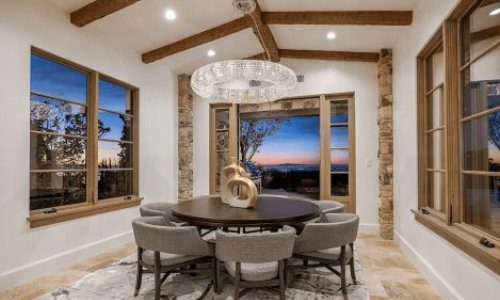 As a custom integrator, lighting is in demand. Effective communication, education and showcasing the value proposition of LED light fixtures in conjunction with integrative control systems are the keys to overcoming challenges and closing sales in this specialized market. Join us as we discuss the future of digital lighting and control with David Warfel from Light Can Help You and Patrick Laidlaw and Mark Moody from AiSPIRE.
Register Now! 
During my visit to their facility, Stealth's Azzano detailed how the company has made significant and noticeable improvements to all facets — dealers will appreciate the more impactful bass and sonic definition, he notes.
The demo showcased the steps Stealth has taken to continue building upon founder Paul Hagman's original hybrid driver design. "It was all about a flat radiating diaphragm," Azzano says of the key to Hagman's original engineering, which was sparked by a CEDIA Expo visit in 1999.
"Now you can have something that can be mudded over. Mr. Hagman really thought this design could evolve into something that would eventually be found in everybody's homes, in an invisible speaker format or not. They're not the most efficient way to build speakers, and especially not subwoofers, but they're invisible with incredible dispersion patterns, and people pay more money for that."
Hagman opened Dimensional Sound in 1973 — he was the first Marantz dealer in Washington, Azzano notes, and his father had millworking shop/home furnishing store from which he let Hagman sell Hi-Fi when he turned 18.
Dimensional Success Leads to Stealth's 'Made in the USA' Speaker Business
Throughout the 1980s and '90s, Azzano explains, the Hi-Fi business expanded into telephone and intercoms, and Dimensional cultivated relationships with every school district in the state. K-12 remains a strong vertical, as are car dealerships and houses of worship, since Dimensional's scope spread to manufacturing LED video boards and digital signage.
It's a market many Stealth dealers haven't delved into, but these days the possibilities are ripe to reap the benefits on both the light commercial and residential fronts, as Dimensional's LED video experience led to development of the all-in-one Stealth Patio Theater luxury outdoor residential solution.
"That's a direct pull from the digital signage division to make it behave more like a TV than a sign; an example of the synergy," Azzano says, noting that Paul's son Ryan now serves as Dimensional's president.
"It's allowed Stealth to flourish because we get to share engineering, resources, and integration in a facility that you can't really beat with a wood shop, a metal shop, a paint shop and laser- and water-jet cutting systems. We have all these tools that we share, but really it's about the manufacturing capabilities that we're beginning to integrate into this building."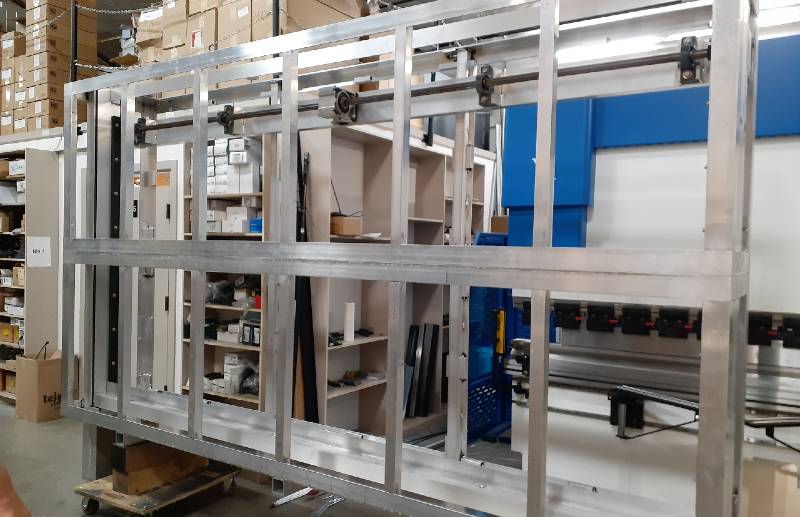 Dealers have had so much success spec'ing the systems that it spurred the company into constructing this latest building segment, which will house all things Stealth Acoustic rather than the brands intermixing as they did previously.
While the story of Stealth and Dimensional is still being written, a major point Azzano emphasizes is their commitment to "Made in the USA" manufacturing and certification to stamp UL approval on products.
"Last year we built 32,000+ speakers," he says, "and we only had nine traceable manufacturing defects."
Check out more areas of the facility by viewing this slideshow from CE Pro's factory tour!
If you enjoyed this article and want to receive more valuable industry content like this, click here to sign up for our digital newsletters!