As we lead up to CEDIA Expo 2023, taking place at the Colorado Convention Center in Denver (Sept. 7-9), here's a look at what some leading companies tell CE Pro they are planning for their booths. Here Sonance highlights its new solutions and happenings in its booth #3501.
Can you briefly explain what products and services your company provides?
Sonance and its family of brands (Sonance, James Loudspeaker, and IPORT) are dedicated to delivering solutions and resources that help create exceptional experiences through the power of music. One of our core pillars is to design technology that effortlessly blends into architecture and interior design, transforming any space while respecting its original aesthetic.
Why did Sonance decide to participate in the CEDIA Expo 2023 show in Denver?
CEDIA Expo is a great way to spend time with our partners and industry friends. The event sets the tone for the custom integration (CI) year, and it's the perfect platform to celebrate our 40th anniversary as a company.
We're excited to showcase our latest products and resources at the show, but also to share in celebration with our CEDIA dealers who have been along for the ride and to look forward to what the next 40 years will bring.
How does your brand and its solutions fit into today's home technology market?
The home technology market is hungry for solutions that provide lifestyle without compromising design. Sonance equips home technology experts with tools to demonstrate hidden audio solutions that transform spaces.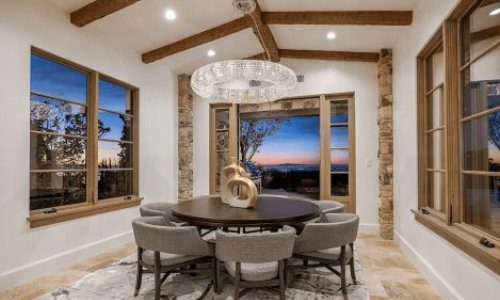 As a custom integrator, lighting is in demand. Effective communication, education and showcasing the value proposition of LED light fixtures in conjunction with integrative control systems are the keys to overcoming challenges and closing sales in this specialized market. Join us as we discuss the future of digital lighting and control with David Warfel from Light Can Help You and Patrick Laidlaw and Mark Moody from AiSPIRE.
Register Now! 
Our new Sonance Design Gallery App, for example, visually showcases real-life experiences, making it easier for dealers to illustrate the possibilities to homeowners and trade partners, adding value to their offerings.
What makes Sonance brands' product lines unique in the marketplace?
Our solutions stand out in the marketplace due to our unwavering commitment to innovation and design. We prioritize creating audio solutions that are discreet, elegant, and capable of transforming any space to enhance everyday experiences. Sonance products not only elevate the audio experience but also enhance the visual aesthetics of a room, making them truly unique and sought-after in the industry.
How does your product line help professional integrators grow their businesses?
Our product line empowers professional integrators by offering a competitive edge. With Sonance, integrators can provide clients with cutting-edge audio solutions that seamlessly blend with their homes or spaces. This not only satisfies customers but also helps integrators expand their clientele and reputation.
Additionally, our support and resources, including our Sonance Studio, Sonance Design Gallery, Sonance Design Services, and our dedication to partnership, enable integrators to effectively promote and install our products.
Is there any specific question that visitors should ask your team members to get the most of Sonance booth experiences?
Be sure to test drive the Sonance Design Gallery App while at the booth! Sonance reps are excited to help get their dealers access to the all-new app which now includes unlocked modules around TV Audio and surround sound.
We will also be showing a very exciting new product line which includes 21 new models, a transformative addition to our solutions offering dealers won't want to miss. Dealers will also have the opportunity to get an all-new Sonance Experience demonstration, showing every 10 minutes. There is so much more to see at our booth, so be sure to come by.
Are there any promotional events that your company is holding during the show or training sessions that show attendees should be aware of?
We are celebrating 40 years in business while at CEDIA Expo! Come join us for happy hour on Thursday at 3:30 p.m. in our booth #3501.
Pulling out your crystal ball, how do you see the residential technology market evolving over the next few years?
While it's challenging to predict the future with certainty, we anticipate continued growth in the residential technology market. We foresee a greater emphasis on integrated and concealed solutions that seamlessly blend with interior design, as homeowners seek both functionality and aesthetics. Sonance remains committed to leading these innovations and setting new standards in the industry.
If you enjoyed this article and want to receive more valuable industry content like this, click here to sign up for our digital newsletters!