While there is still much work to be done in 2020, Nortek Security & Control (NSC) has its eyes set squarely on what the company is anticipating to be a very big 2021.
In an exclusive interview with CE Pro, NSC's Miguel Alonso, VP of product management for the control and power AV business lines; VP of sales Jeff Costello; and VP of marketing Richard Pugnier detailed a product roadmap that promises tons of new offerings on the audio front as part of a "massive investment" into the category.
NSC brands SpeakerCraft and Proficient Audio stand to be the primary beneficiaries of the company's investment, engineering and sales efforts on the loudspeaker side of the audio equation, as endpoints for new IP-addressable, Dante-friendly networked audio distribution and amplification hardware from the Elan brand.
3 Strategic Pillars Shape NSC Initiatives
"One of the things that I did when I joined the company was to look at what we should be looking at from strategic pillars of investment for the company, and very quickly I identified some of it parallels what happened in the telecom industry and are very portable to our industry," says Alonso, who joined NSC in December 2018 after two decades in telecom.
Alonso says he oriented his team and NSC's overall brand investment around key themes, the first one aimed at ensuring solutions going forward are IP-addressable.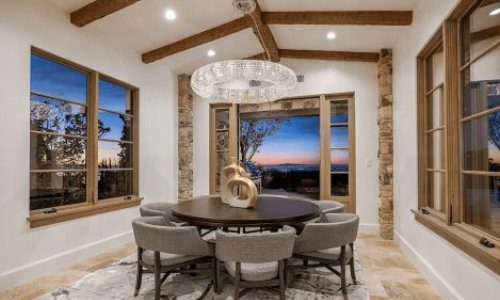 As a custom integrator, lighting is in demand. Effective communication, education and showcasing the value proposition of LED light fixtures in conjunction with integrative control systems are the keys to overcoming challenges and closing sales in this specialized market. Join us as we discuss the future of digital lighting and control with David Warfel from Light Can Help You and Patrick Laidlaw and Mark Moody from AiSPIRE.
Register Now! 
"IP technologies allow you to carry multiple services over a simplified, unified infrastructure. And when you look at what we do in homes and in commercial buildings, we're carrying a lot of signals over as simple an infrastructure as we can," Alonso says.
Another strategic point of emphasis is connected controls capabilities.
"So from that point of view, giving our dealers the option and the capability of seeing everything remotely and controlling everything remotely," he says. "Super important from a business efficiency point of view, from a customer satisfaction point of view."
Alonso adds that as the novel coronavirus COVID-19 pandemic began to impact the custom industry in the spring, it shined a spotlight on those remote capabilities for integrators even more.
The third key pillar, he describes, is development and investment in software-enabled use cases.
"I think the hardware is important, but when you look at the processing power that we're putting in our controllers, for example, or in our audio multiroom distribution systems the possibilities are endless," Alonso says.
Decision to Focus on SpeakerCraft, Proficient
When Alonso joined NSC and began examining its brands, he felt the company had gaps that could be shored up. That went for the audio brands in particular, for which he approached executive leadership seeking support his vision required "that will allow us to invest in the audio category in a meaningful way," he says.
That happened last year and with the "massive investment going into our audio products category, and the first thing we've seen is the recent introduction of our IP-enabled multiroom distribution systems based on Dante technology – proven technology to carry audio signals over IP in the professional commercial environment," Alonso notes.
Tackling the company's steps to address its slew of loudspeaker solutions was a trickier matter, and as the initiative moves forward it will impact Niles Audio from a speakers' output and Sunfire from a brand phaseout perspective.
"What you're going to see in 2021, for example, is probably the largest number of new product introductions in the speaker category that this company has had in any given year in our recent history."

–Miguel Alonso, NSC
"I wanted to make sure my investment was not dispersed over so many bets that it will become meaningless," he explains.
Alonso decided to put "all my eggs in the basket" of SpeakerCraft and Proficient. SpeakerCraft being the best-suited brand for CI direct, and Proficient meeting the needs of those who prefer to purchase via distribution.
"At the end of the day, what's going to happen is what you're going to see in 2021, for example, is probably the largest number of new product introductions in the speaker category that this company has had in any given year in our recent history," he says.
The investment decision not only feeds the brands' product development, Alonso adds, but fuels the sales & marketing power that Costello, Pugnier and their teams can now devote to "the right brands and the right channels without having to disperse."
That means better support for a recently reorganized and reinforced sales team that merged security and CI under Costello, and now staffs 41 serving North America.
Implications for Niles Audio & Sunfire
The ambitious IP-addressable development will begin on the amplifier and audio distribution front via NSC's Elan brand before the technology eventually migrates into the speakers themselves, Alonso says.
So speaking of speaker brands, the natural question is, what happens to Niles and Sunfire?
It's not a matter flipping a switch and shuttering them, Alonso states. For one thing, SpeakerCraft and Proficient will still leverage the technologies of those sister brands.
"From a subwoofer a technology point of view, [Sunfire's] second to none in the industry so those technologies are carrying forward into the SpeakerCraft and Proficient brands," he says. "That's a very straightforward transition from a technology point of view."
In Niles' case, he says, many of the brand's loudspeakers will carry forward under the SpeakerCraft name, "and we will enhance and complete those that are missing," Alonso says. "So we're kind of getting the best of all worlds and moving forward under the SpeakerCraft and Proficient brands."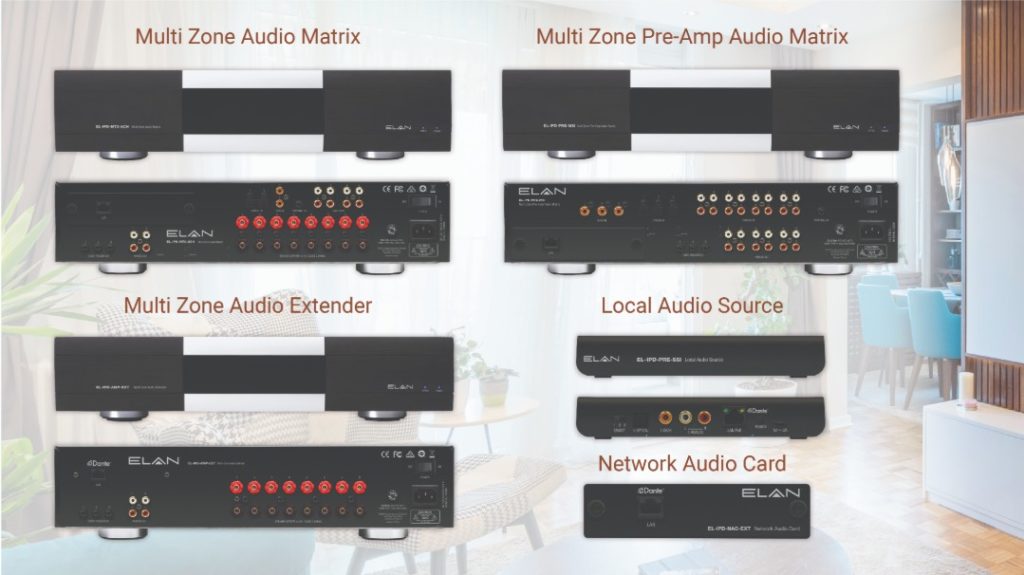 Understanding that integrators will undoubtedly have questions regarding the status of Niles and Sunfire for existing and upcoming projects, Costello notes this process is still in the early stages and assures dealers that those brands are still being supported 100% for their customers.
"We will continue to support those and have any immediate replacements as needed," he says.
Costello adds that for Niles, electronics development will continue, so that brand name isn't going anywhere for the time being and actually is returning to its roots.
"We're going to continue to sell Niles amps, we'll have volume controls and speaker selectors, and that is really the lineage and history of the Niles brand to start with," Costello remarks.
He underscores the rationale to have a two-brand loudspeaker strategy around the flagship CI name in SpeakerCraft and its similarly strong distribution presence of Proficient.
"That's why we chose the two strongest brands," Costello says. "Proficient is has been for years by far, and nobody else is even close, the number one brand in in the security distribution space. And now we're just going to expand that more into the other distribution space so it becomes our flagship distribution brand and gets a lot more investment than it was getting from both marketing and from product development when it was one of five brands.
"So both brands will get a lot more love across the board, and we think it's a more rational strategy."
Big Year on the Horizon
As NSC looks to 2021, the roadmap will drive the ability to provide dealers good/better/best solutions in each segment that the company is involved "as opposed to having 12 different 6-inch speakers in the same product line and trying to explain why that makes sense," Costello says.
Despite being sunsetted from a brand perspective, the Sunfire name – whose legacy also carries the cachet of founder and legendary product designer Bob Carver – will still be as much a part of the SpeakerCraft and Proficient stories, Pugnier adds.
"Now this is the important piece. We've got to get it right as a company, and it's just how to leverage that brand equity and that story over to the other two brands," he says.
There's always the possibility of new loudspeaker and subwoofer products from SpeakerCraft and Proficient being labeled as "powered by Sunfire technology," as some companies have been known to repurpose branding, for instance.
"But from a marketing perspective and a customer perspective, we'll be able to be a lot more effective and efficient by delivering better focus, more tools on these dedicated brands, and so there's just going to be a lot more of a higher output for support and sales tools and material out there," Pugnier says.
If you enjoyed this article and want to receive more valuable industry content like this, click here to sign up for our digital newsletters!