As Jeff Shaw, product manager for Nortek Security & Control's Elan home controls brand, noted at Integrated Systems Europe, everyone wants to talk about solutions these days. Manufacturers are all about guiding integrators through how their technologies can integrate to address various markets and applications.
"But in this way we're trying to get you to understand that there's a lot of levels to what you can do … at Nortek we have a lot of brands that can integrate, it's not just Elan but it's Xantech, it's 2GIG," Shaw noted during the recent ISE 2020 tradeshow in Amsterdam.
"We want to make sure that when we're talking about Elan the conversation isn't just Elan as the hub and everything else Nortek does, and then all the third parties and really playing well with everyone in the industry."
Shaw says a big initiative for Nortek is to create as many drivers as the company can and as many relationships as it can develop. So then it's almost agnostic as to whatever the customer wants to control, the integrator will be able to bring every system and product request together.
Like Nortek did at CEDIA Expo last fall, the ISE booth was set up to accentuate solutions by application, though Shaw says the luxury custom market presence isn't quite as robust in Europe, where the company sits as more of a mid-market player, as it is in North America.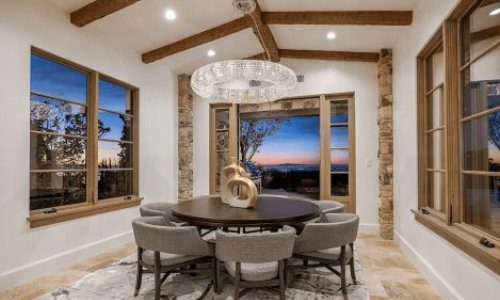 As a custom integrator, lighting is in demand. Effective communication, education and showcasing the value proposition of LED light fixtures in conjunction with integrative control systems are the keys to overcoming challenges and closing sales in this specialized market. Join us as we discuss the future of digital lighting and control with David Warfel from Light Can Help You and Patrick Laidlaw and Mark Moody from AiSPIRE.
Register Now! 
Single Room, Light Commercial Addressed
As such, a key element at ISE was the new SC-100 system controller from Elan, which debuted at CEDIA Expo in September and was being introduced to the European market. The controller provides an easy, single media room solution that Shaw says goes relatively overlooked by the custom industry.
"I always talk about my father-in-law, he wants a guy to come in and make his AVR work for him and turns the TV on for him. He doesn't care about anything else – he doesn't want to have to have four remotes and he's never going to do it himself," Shaw says.
"That market is always going to exist … doesn't want light switches, doesn't want door locks, just his AVR and TV to turn on at the press of one button. I think that's a market that's less addressed in our industry."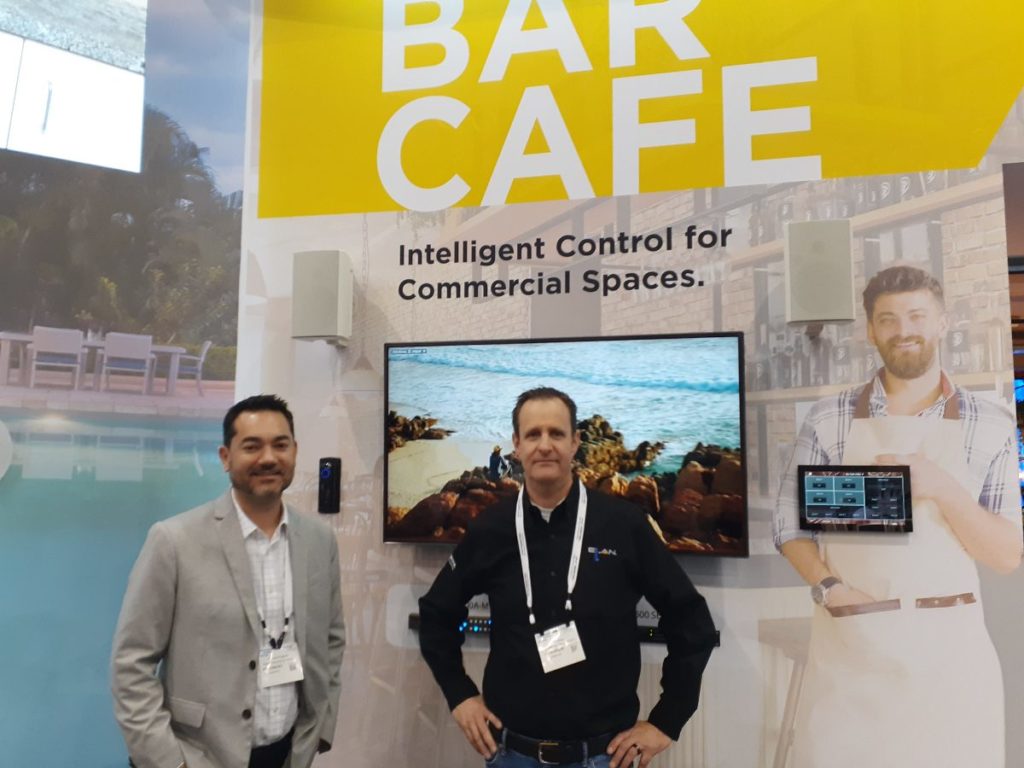 Another application area Nortek emphasized is bars/restaurants. Shaw says the affordability and versatility of Elan offer a good fit for those commercial property owners.
"The idea is that the control system can run the bar," he says. "You've got media, you've got audio, video, lights, security, surveillance … you want notifications, like if a refrigerator door is left open, what else do you want to know? Our system can do that."
Between Elan, 2GIG, or options like third-party Z-Wave sensors, Nortek dealers can answer those ideal light commercial operations as a supplement portfolio to their residential business.
"I think people are starting to get that we can actually plan that area," Shaw says of bars/restaurants, which he adds is a trend on the Euro custom integration side as well as U.S. "We're not going to do a big corporate office building, that's just not us – but you want to do small education perhaps, get a touchpanel for a university [classroom] to turn the projector on, turn the lights on, or an intercom for the office maybe … [our dealers] see that as another opportunity."
Shaw considers bars and restaurants to be the low-hanging fruit for resi dealers to transition into commercial spaces, but notes that Nortek dealers have installed systems everywhere from a horse ranch to colleges to hotels.
Places like sports bars have become a bread-and-butter type of "resimercial" customer in particular because the control and AV distribution systems make it especially attractive for the rotating staff, Shaw adds.
Scenes can be set up for restaurant openings and closings just like a home's "wakeup" and "goodnight" macro on/off scenes that are popular for dealers to create, and the learning curve is just as simple.
"You don't want to have to train people every single time you turn them over, to train them how to put the lights on, how to turn the music on," he says. "Just press that button for 9 a.m. and it turns the lights on to a certain setting, turns the music on to whatever you want it to be – it just makes it easier for them to do business."
Management Cloud Assists Dealers
Along with the SC-100 controller, other new dealer-friendly features being shown in the Nortek booth at ISE included management cloud, IP amplifiers and outdoor surveillance cameras with advanced analytics.
The management cloud tool enables integrators to view all their installations, including multiple locations for some clients, that they can drill into for more insights into the systems and components.
It's permissions based, so dealers can set up management cloud, for example, to have certain technicians or salespeople access only the projects they worked on, or give company principals access to all the accounts.
"So it helps them manage their business from that standpoint," Shaw says. "But the other cool thing is that what's really great for end users is it allows dealers to be proactive in resolving issues."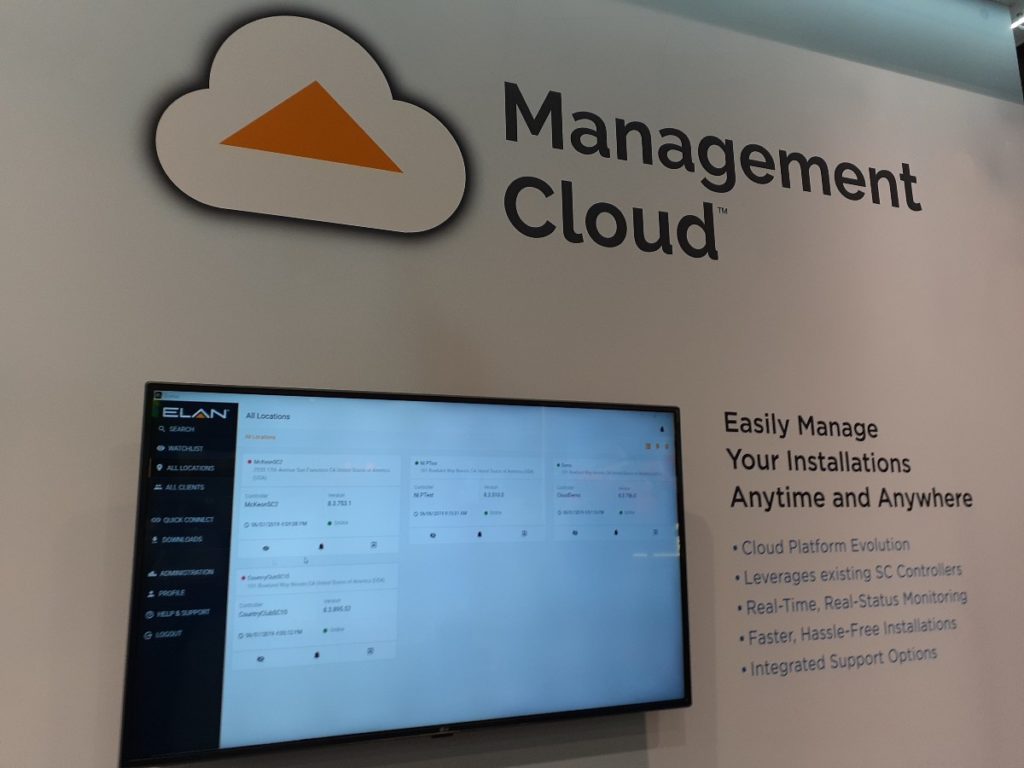 Dealers can receive alerts if a device goes offline, for instance, or for that matter know the status of a device – even if it's online, it might not be responding to communications. And management cloud can be set up so they can prioritize notifications for top clients or only certain devices; they can customize it however they want, Shaw explains.
Importantly, integrators can fix problems proactively and let customers know, "Hey, by the way last night [this device] went offline, I fixed it for you and here's how I did it," Shaw says, "and then they can start selling contracts.
"It gives the ability for dealers to really show the value they are providing," he says.
IP Amps Deliver Dante Support
For more flexibility in their system design, new Elan IP amplifiers include a single-chassis 8-channel model with a standard networking card, which can be expanded by adding a Dante audio networking card for linking more amps.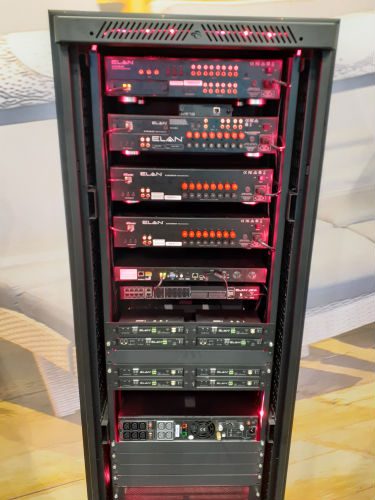 "You have this chassis with all your sources coming into the amp here and you've got eight zones of audio; let's say you need more zones – say you've got a poolhouse; typically what you'd have to do is put a second chassis in the rack and run speaker wire from that remote location back to the rack," Shaw explains.
"With this amp, it talks to [the second] chassis through the Dante networking protocol, and this chassis can go out to the poolhouse and you can run your speakers directly back to that, so you're really, really simplifying your wiring."
Nortek offers the ability to swap in Dante cards for the standard LAN card so integrators can scale a system from the small single-chassis to up to 64 zones of networked audio.
Elan also provides a preamp with Dante cards so if integrators should run out of inputs in the main amp it's easy to bridge more and it all shows up as one system.
If you enjoyed this article and want to receive more valuable industry content like this, click here to sign up for our digital newsletters!